Young Tripawds can be a handful during recovery. Filled with youthful zing, it's hard to exercise young, recovering Tripawd dogs and cats. Their humans have a ruff time keeping them calm enough to stay in one place and heal. A great example is Scooby the Young German Shepherd Tripawd.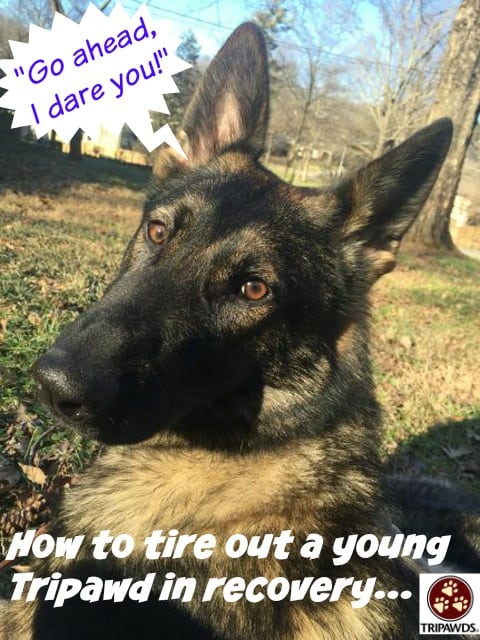 "He's Driving Me Crazy"
When Scooby was just three weeks post-amputation, his dad wrote something that may sound familiar to those of you with young Tripawd dogs:
Now that he's had his amputation, he feels great and he's driving me crazy with his newfound energy. The garbage cans are now getting hit. He's chewing up my gloves, hat, anything he finds. He's making my old dog crazy yelping at her to get her to play. This is all new post-op misbehavior, probably what a 1yo pup should be doing. He really needs more to do to wear him down. (read more)
Everyone had such great suggestions! For example: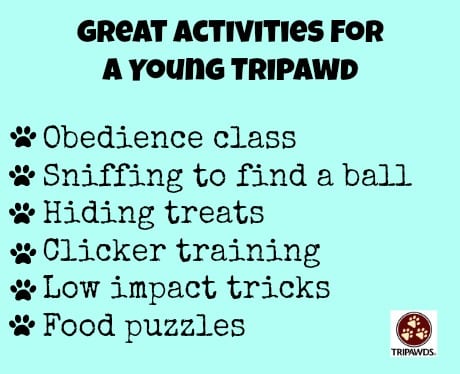 Be sure to read their ideas in the Forums and remember: keeping a young Tripawd from doing too much while still allowing him to be hoppy is a fine line but all it takes is re-thinking "exercise."
Tips to Exercise Young Tripawd Dogs and Cats
Brain games are the best way to exercise young amputee dogs and cats. Believe it or not, hard physical exercise isn't nearly as tiring because it only tires their bodies, not their brains. Imagine not being able to move your body, but your mind is still going 100 miles per hour!
Check out these Tripawds Tips about working out your dog and cat's minds for the ultimate in post-amputation exercise: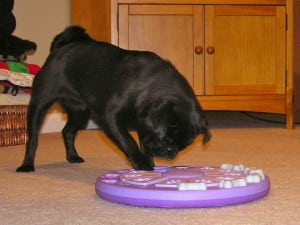 Physical Activites to Do witih Young Recovering Tripawd Dogs
When your Tripawd is ready for physical activity, take it slower than you think you need to. Start with a visit to a certified rehabilitation therapist. These experts will evaluate your Tripawd and help determine appropriate activity levels.
Tripawds Spokespup Wyatt Ray lost his leg at 8 months old. Seven years later, he's in tip-top shape because of exercise games we play like: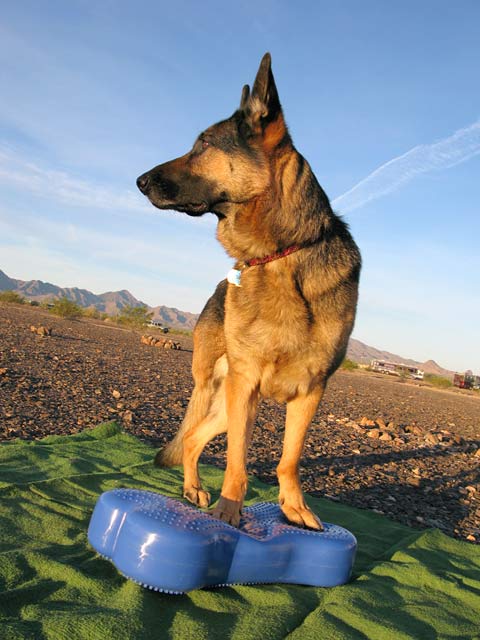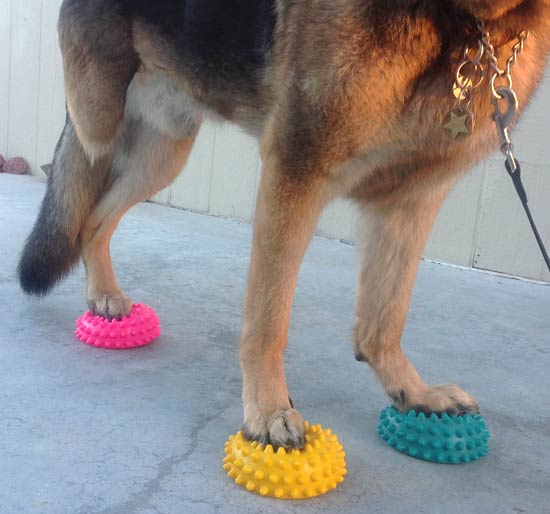 How to Love Life on Three Legs
And don't forget, our Tripawds e-book, Loving Life On Three Legs, also has lots of good tips about mental and physical exercise.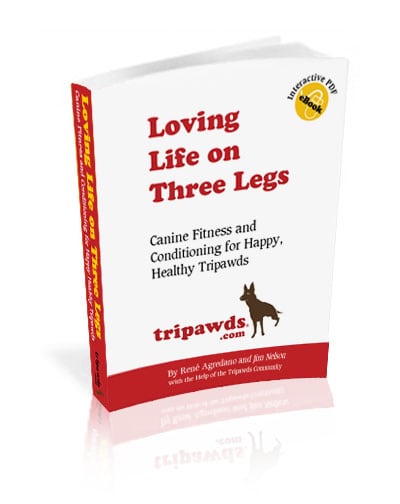 When it comes to physical exercise for Tripawd Cats, that's a little trickier but not impossible. Here's a great post with tips from our TriKitty members. You can probably apply these to rear legger Tripawd kitties too:
Do you have more Tripawd cat and dog brain games and gentle exercise tips? We'd love to hear them! Share the fun and comment below.