Did you know that if your Tripawd sits down during a walk, that is a big sign that she's had too much activity? Any time a three-legged dog sits down or refuses to move for walks, that is not being stubborn, that is your dog telling you they are in pain.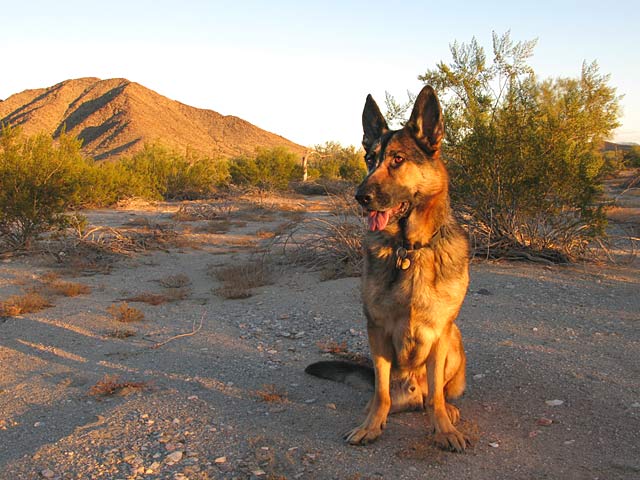 If this happens, cut way back on walks, find a good rehab vet to guide you and consider getting a Tripawd dog stroller to help all of you get back into the world.
How Long Should a Tripawd Walk?
When your Tripawd is less than a month out of surgery, she should only be going on very short, leashed potty walks of five to ten minutes at most.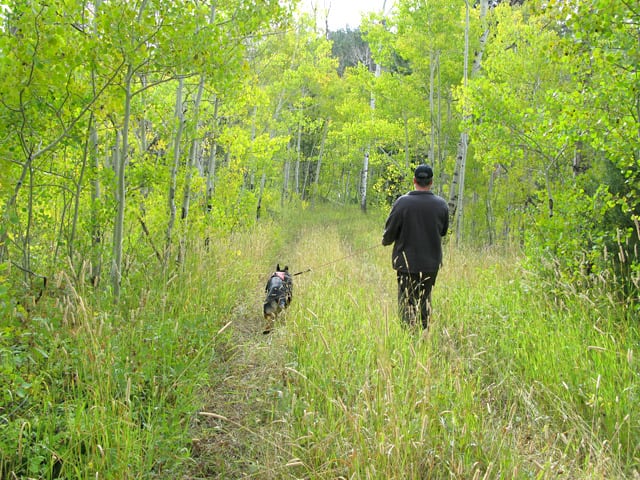 As your dog gets stronger, canine rehabilitation therapists tell us:
completely

recovered Tripawd dogs should take shorter, more frequent walks
two to three times daily
no more than 20 minutes each.
Remember though, that's just a guideline, all dogs are different. Always watch for signs that your Tripawd might be in pain.
In the meantime, what's a Tripawd to do?
Strollers Help Tripawds Get Around
Whether you have one dog or many, a dog stroller can be your Tripawd's best way to get back into the world. Many have used strollers to much success, like Xena, Sandy and Dymond.
The latest Tripawd to have a ball in his chariot is Buddy!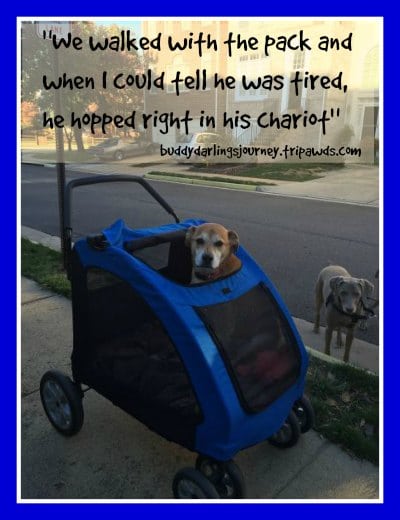 Buddy's momma Julie writes:
"Buddy is part of a pack.  I could tell he's been down because our walks are so short.  So I bought him a "CHARIOT" for when he gets tired.   We walked with the pack and when I could tell he was tired, he hopped right in his chariot!!  We walked some more, stopped at a small park and he sniffed around and rolled around on the grass for the first time since he injured his leg over a month ago.  I could tell he was he was truly happy!!!!!  I got the idea off the Triwpawds website so thank you for that!  Now I get to be that crazy lady who puts her dog in a stroller!  HAHA!  I don't care what people think.  Buddy loved it!"
Once your three-legged hero is fit (hopefully because you went to rehab therapy), a stroller still comes in handy. You and your Tripawd can literally go any where a baby stroller can go in this big world, there's nothing to slow you down!
Learn More about Strollers for Tripawds
Tripawd Dogs and Cats Go Places with Pet Strollers
Strollers Help Dogs Large and Small Get Out
Big Dog Stroller Review by Tripawd Dymond
All feedback is welcome. And remember, all purchases made through these links help support continuing efforts to maintain the user supported Tripawds Blogs community and discussion forums.