Can something as simple as a blanket help ease phantom limb pain in dogs, cats and people? According to the scientific data and user reviews of the Farabloc EMF-shield blanket, it can.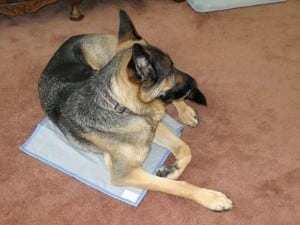 If you're skeptical we don't blame you. We also had our doubts when we first heard about the Farabloc blanket. But after trying it ourselves, letting Tripawd Spokesdog Wyatt Ray give it a whirl and researching the data and reading comments from pet parents like Angel Rascal's people's, we are confident that it can ease the pains from leg amputation in dogs, cats and people.
Rascal's Farabloc blanket (a gift from my states away big brother) also finally arrived in the post! I didn't put it right on him as I've read it disturbs some dogs, so I set it to one side on his mattress and let him do what he wanted. By evening he was laying with his stump buried into it and sleeping so soundly it was difficult to rouse him for dinner and medications. Today he's been licking it and rolling on it; slime and stink dog baptism!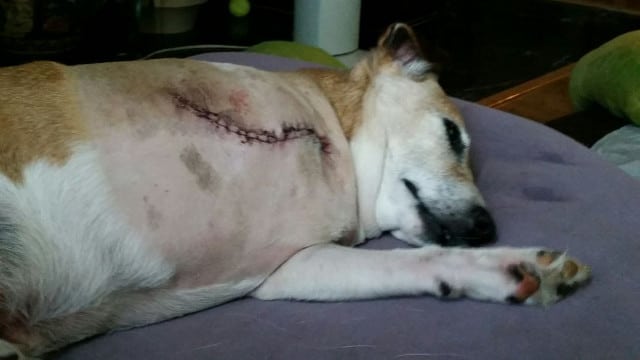 ..as fast as it appeared it was gone. Back to his pink skin with hardly any sign it'd ever been there at all. And yes, he is still sleeping incision side down on the Farabloc, the bruising just hasn't reappeared. He may be 13 years old, but this dog is healing like a champion.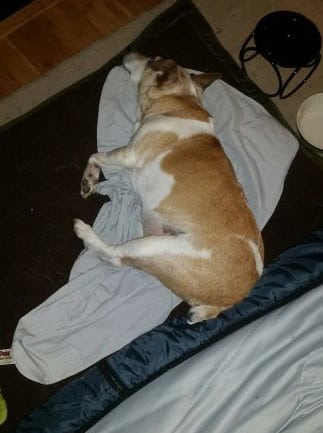 The Farabloc blanket is a non-pharmaceutical phantom limb pain therapy that alleviates pain in animals and humans by shielding the body from man-made and environmental electromagnetic fields (EMF).
Infused with ultra-thin stainless steel and nylon thread
Shields the body from high frequency electromagnetic fields
No EMF fields mean reduced pain and faster recovery
Similar to the Faraday cage shielding technology, Farabloc fabric can alleviate pain by reducing the high EMF's ordinarily absorbed by tissue. When you fold it into layers and apply it to the affected area, Farabloc is even more effective.
Another canine pet parent also had good things to say about how Farabloc helped her arthritic dog enjoy less pain;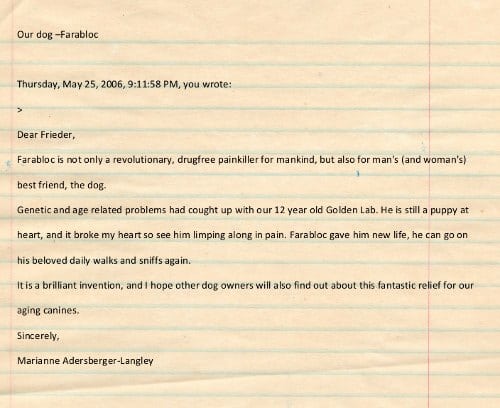 Farabloc is backed by research documented in the U.S. National Institute of Health online database PubMed as well as dozens of reputable health journals such as Canadian Journal of Rehabilitation, the Clinical Journal of Sports Medicine and the Clinical Journal of Pain.
Like any treatment, there are no absolute guarantees with this drug-free phantom pain treatment. It's just like how certain pain relief drugs or holistic therapies work great on most dogs but not every dog. If you want more information, the Farabloc company is ready to answer any questions you have before deciding to give it a try.
Please feel free to contact Dr. Don Nixdorf, DC directly. Dr. Nixdorf is on the Farabloc board of directors as well as Executive Director of the British Columbia Chiropractic Association.
Should you decide to purchase Farabloc to compliment your dog or cat's phantom pain treatment, hop over to the Tripawds Gear Shop to place your order.
More Farabloc Reviews and Informaton