One helpful tip we like to share with new Tripawds members, is how to pick the best bed for recovering dogs.
Orthopedic Beds Best for Tripawds
Believe it or not, big fluffy pillow beds are not the best dog bed for three legged dogs. We do our best to explain this on the Beds page of this blog. But don't just take out word for it. Check out the unsolicited testimonial from hannahon3paws in this discussion forum topic…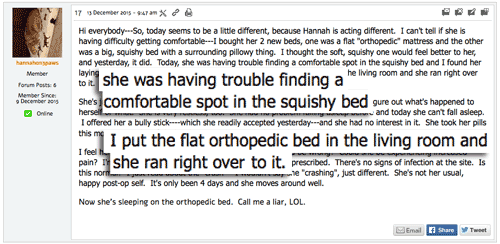 Hanna's mom explains how she bought two new dog beds, thinking the soft squishy one would be more comfortable.
"I can't tell if she is having difficulty getting comfortable—I bought her 2 new beds, one was a flat "orthopedic" mattress and the other was a big, squishy bed with a surrounding pillowy thing.  I thought the soft, squishy one would feel better to her, and yesterday, it did."
She goes on to describe how she found Hannah lying on the hard floor. This is common since many dogs on the mend prefer a cool firm surface
"Today, she was having trouble finding a comfortable spot in the squishy bed and I found her laying on the hard floor by her water bowl.  I put the flat orthopedic bed in the living room and she ran right over to it."
Notice how Hannah prefers the orthopedic dog bed! Recovering dogs often have a difficult time getting comfortable. Discomfort from the surgery, and side effects from pain medication can create restlessness. When trying to get comfortable, big fluffy pillow beds and lots of blankets can trip up new tripawds.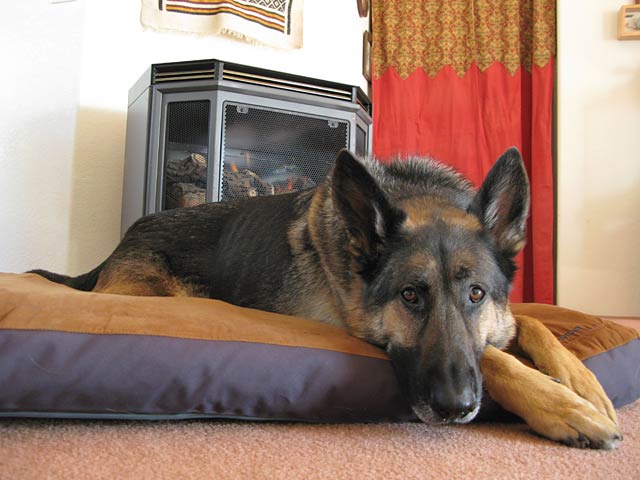 Of course, every dog is different and some prefer a soft bed. But the filling is what matters most. That's why Tripawds Spokesdawg Wyatt Ray loves his Ruffwear Urban Sprawl dog bed.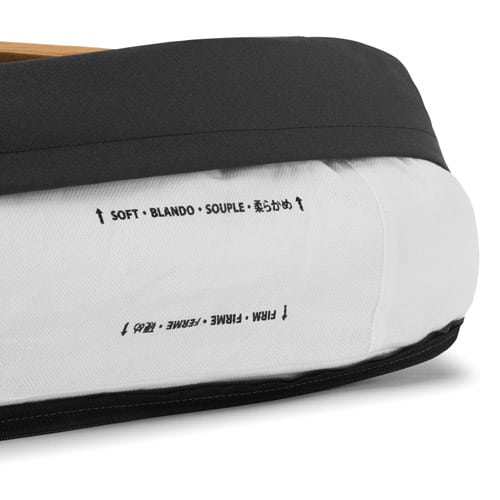 The Urban Sprawl offers the best of both worlds. The two sided design offers a soft side that will stay warmer. And a firm side that stays cool.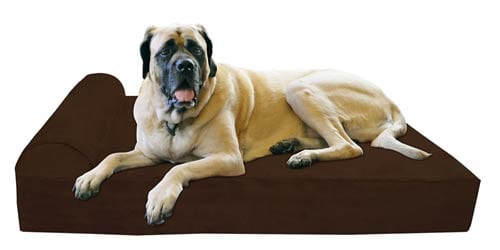 The Big Barker Dog Bed is another comfy but firm bed best for large dogs.
Check out all our recommended dog beds and leave a comment below about what kind of bed your dog prefers!