Three-legged Tripawd cats have a tough time on slippery floors, just like our canine amputee friends. Slipping and sliding isn't just bad for an animal's joints, but elbows and legs that have constant floor contact can develop ulcerations that won't heal. Unfortunately not all Tripawd cats are as agile as Jerry here: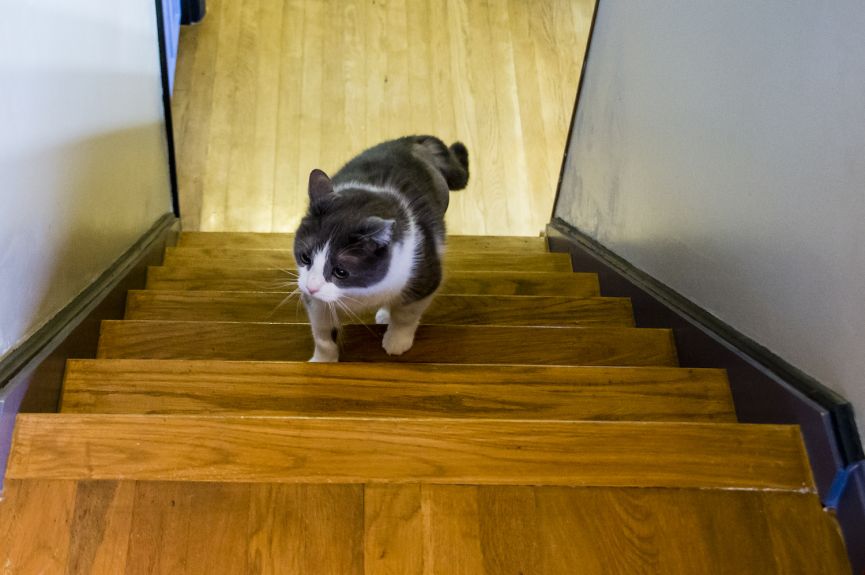 Taking extra traction measures for paralyzed, arthritic or Tripawd cats and dogs make all the difference when it comes to quality of life.
In the following video, you'll see how one cat parent decided to help her arthritic cat get up and around the home.
Here's another interesting idea for Tripawd cat traction socks: Hand-crocheted leggings!
A non-profit group called "Leggings for Life" makes crocheted leggings for cats and other animals who have limb deformities or other types of paralysis, in order to protect their fragile skin from ulcerations and to assist with walking. If you're not handy with crochet needles, their generous volunteers can make some for you, contact them today.
Do you have other ideas to help a Tripawd cat get good traction around the home? If so we'd love to hear them!
Recommended Reading:
Traction Ideas for Tripawd Dogs
All Cat Blogggers in the Tripawds Community