Anytime a dog loses a limb, their weight distribution changes. For many front-leg amputee dogs, this means that the carpal pads on the remaining front limb may experience excessive wear and tear.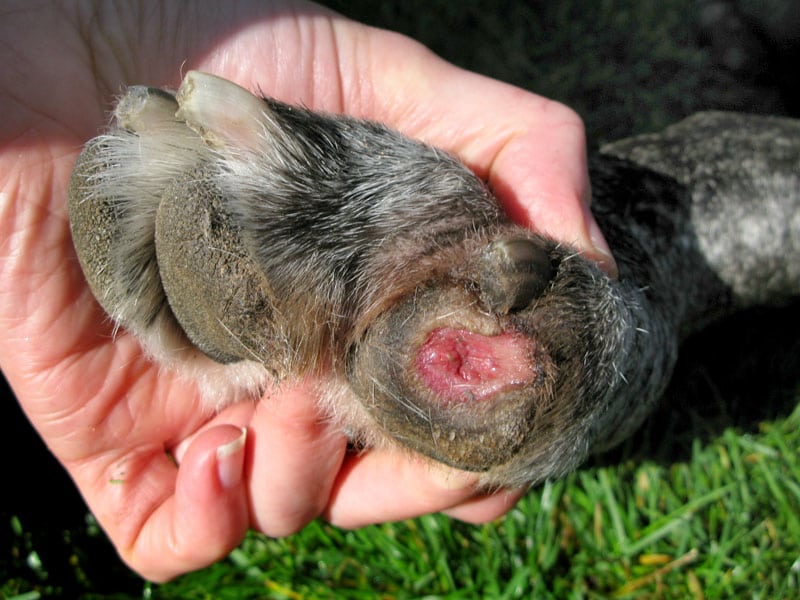 How to Protect Your Tripawd's Carpal Pads
Carpal pads are important protection for a dog's feet. The pads act as cushioning and abrasion resistance for weight-bearing limbs. When a dog's weight distribution changes, the weight bearing occurs in different spots on the carpal pads, which can result in pressure sores.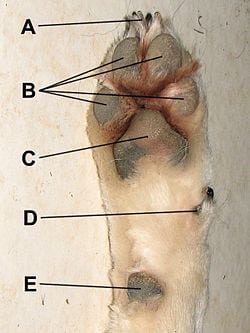 Many Tripawd parents use a Ruffwear Summit Trex or Grip Trex boot to protect against extra abrasion on the remaining front limb. But for dogs who just won't wear boots, a carpal pad protector may be the answer.
TheraPaw Carpo-flex X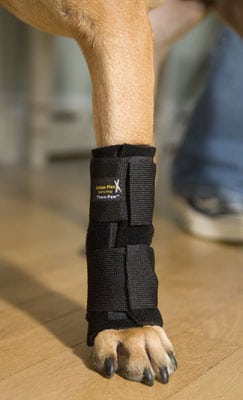 Moderate Support: 
4-7 on scale of 1-10
Scale: 1 is light support and 10 is complete immobilization
Neoprene cuff, elastic straps, nylon support strips.
Uses
Stabilize the wrist

Supports wrist following the removal of a splint or cast

Protection against re-injury

Reduce carpal deviations or hyperextension
Learn more at TheraPaw.com
Countrymun Leather Stopper Paw Pad Protector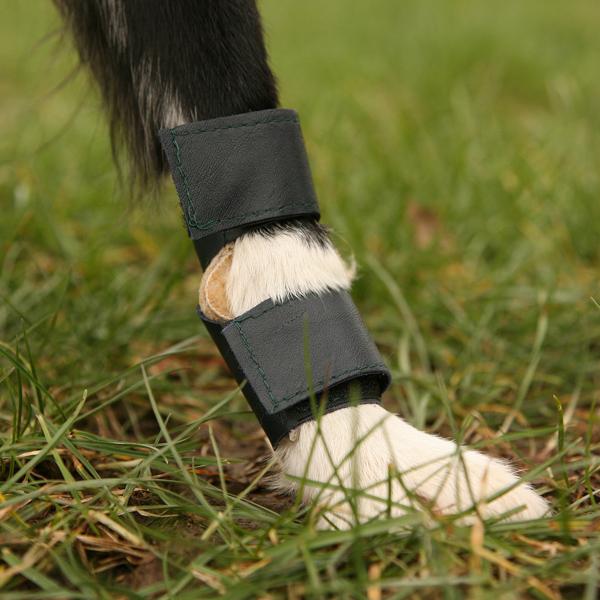 Available in the UK, CountryMun's Stopper Pad Protectors are ideal for all breeds of dog and individually made from leather for durability.
Stopper pads take the brunt of the action when your dog stops fast or tries to turn too quickly. They can easily be cut or ripped and injuries are a common reason for trips to the vet. Using these pads helps to avoid the risk of injury and discomfort to your dog and can save costly and distressing trips to the vet. They take seconds to put on and we highly recommend them for peace of mind. Learn more at Countrymun.com.
If your Tripawd is having carpal pad abrasion sores, please post in our "Hopping Around" Discussion Forum and we'll try to help.