Looking for an easy way to train your Tripawd?
The EzyDog SnakPak Dog Treat Bag is our favorite treat pouch for daily walks, training, and conditioning exercises or just having fun!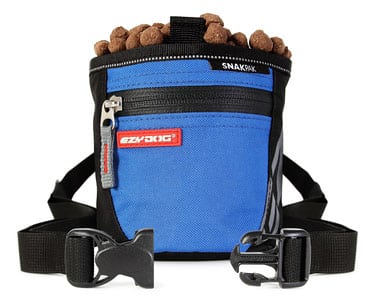 Keep it handy for all of those FitPAWS workouts. With the Tripawd Convert Harness by EzyDog, it's a winning combination to help strengthen your dog's core muscles and develop better balance on the FitPAWS Balance Disc, K9 FitBone, Peanut, and other fun conditioning gear!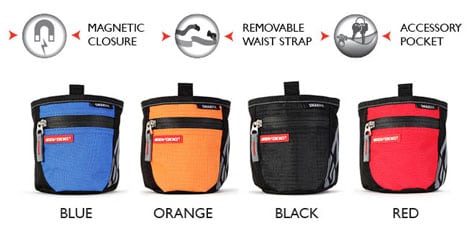 SnakPak Treat Bag Features:
Convenient one-hand twin magnetic closures
Innovative pull-up liner that can be wiped clean
Easy to access accessory pocket with waterproof zipper
Secure removable adjustable waist strap & twin belt hooks
Reflective piping around closer
Color Options: Black, Blue, Orange, Red
Size: 4.33in. x 4.72in.
The quick twin magnetic closures provide fast and simple access to rewards. EzyDog's treat bags offer 2 systems of attachment. Slip the bag on with its twin hooks to stabilize the bag on your belt, or use the adjustable webbing waist strap to secure it around your waist.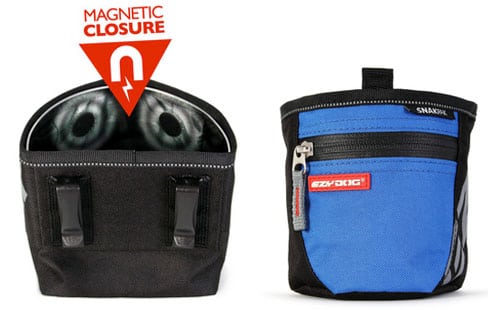 The front waterproof zip closure is perfect for storing keys, your smart phone, cash or a few potty bags. And cleaning the bag is a breeze with the innovative pull-up liner that can be wiped clean after use.
Save $5.00 off the SnakPak Treat Bag when purchased together with a Tripawd Convert Harness by EzyDog!