The Get-a-Grip harness for mobility-impaired dogs is one of our favorite harnesses for Tripawds. This harness is especially useful for:
Dogs recovering from amputation surgery, especially giant breed dogs
Dogs who need extra lift assistance because of rear-end weakness
Helping dogs through other difficult surgery recoveries like cruciate tear repairs and hip replacements.
Assisting during physical therapy exercises
The Get-a-Grip comes in three different sizes:
Small. This size is for dogs with a 22″ – 27″ girth. It features longer handles so you won't have to bend so far down to lift your dog up.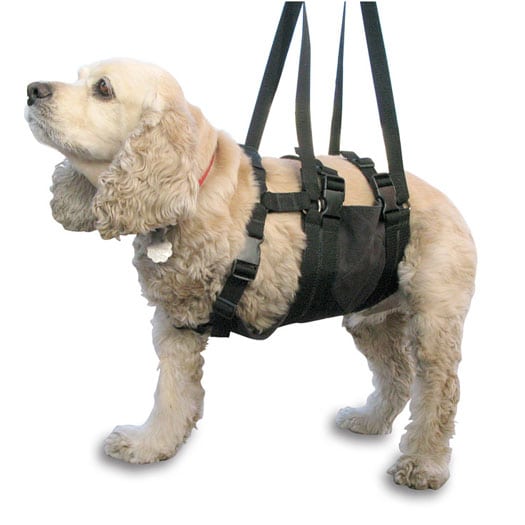 Medium. This size is for larger breeds with a girth size of 27″ – 34″.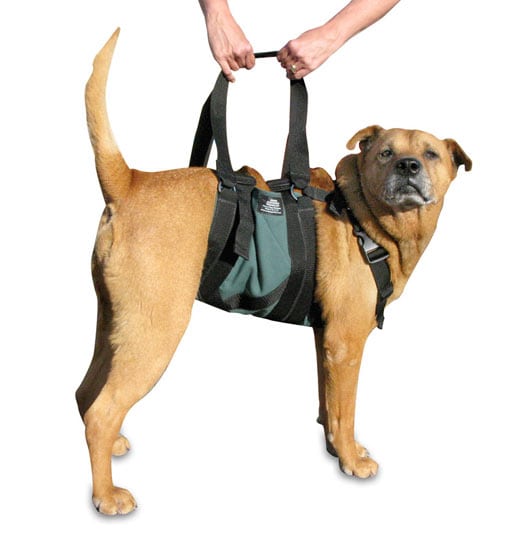 Large. This harness is for the big kids who have a girth size of 34″ – 42″.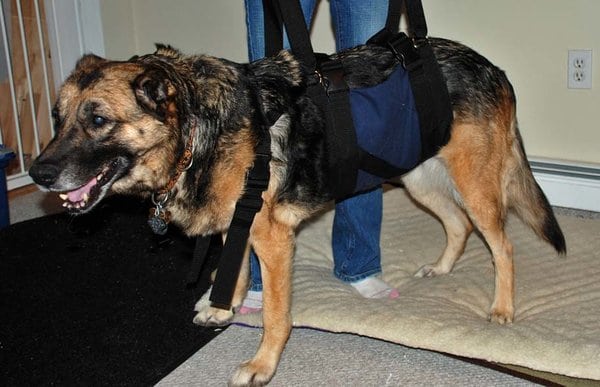 The Large Get a Grip Harness differs from small and medium sizes in one big way: it features FOUR handles, two in front and two in back, so that two people can more easily lift a heavy dog off the ground.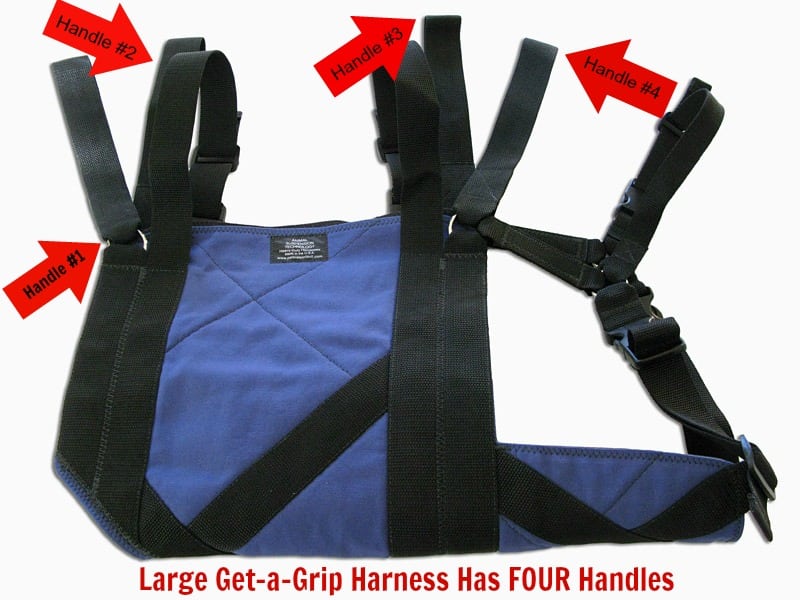 Like the other Get-a-Grip Harnesses, you can order removable handles for easy on-off. This allows your dog to wear it all day without risking the handles will get caught on something.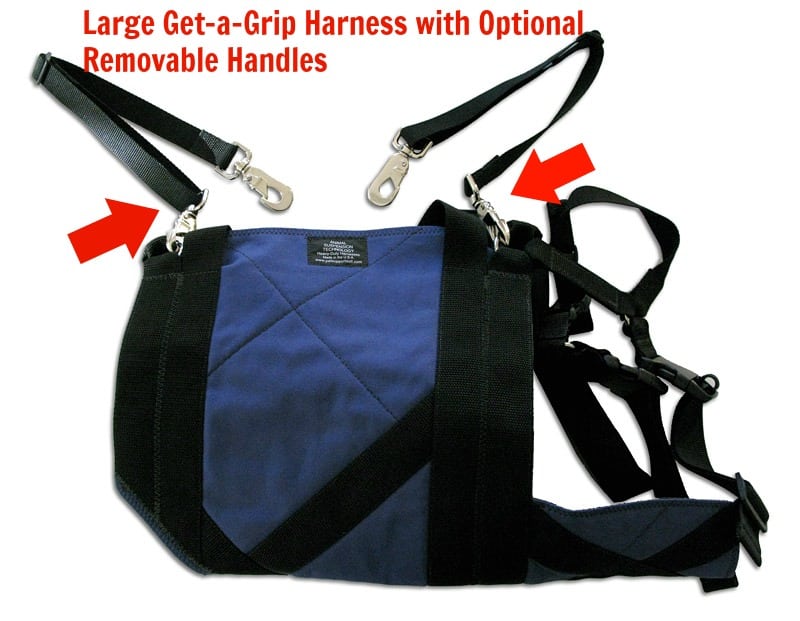 This Made In America harness is durable, washable and strong. If you find that your dog is in-between girth sizes or your dog is hard to fit, for just a few dollars more the Custom Pet Support Suit harness is a great investment and an assured fit.
For more information about Get-a-Grip Harnesses please see: