Tripawds pawrents it's time to go back to school and learn all you can about keeping your amputee canine hero fit and strong on three legs. Thanks to the Fenzi Online Dog Sports Academy and world-renowned canine fitness expert, Dr. Debbie Gross, DPT, MSPT, Diplomat ABPTS, CCRP, now you can learn how to safely and effectively exercise your Tripawd at home with the first ever online Tripawd Conditioning Course!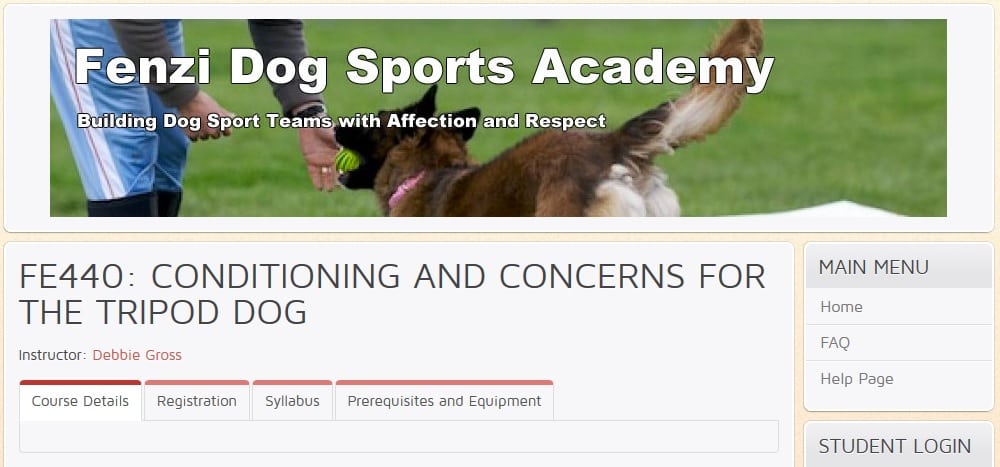 As we mentioned in last week's Tripawds Downloads announcement, Dr. Gross is willing to lead a Tripawd-specific online canine conditioning course starting February April 1, 2015, IF we can get at least six participants to enroll.
Ready to Get Your Tripawd Fit?
Class spots are guaranteed to fill up fast! Here's how to guarantee a spot:
Get on the Fenzi Academy e-mail list located here
This January, March before enrollment opens, watch for a newsletter that lists upcoming Fenzi classes. You'll notice the date and time registration will open for the Tripod Conditioning Course on January

March

22, 2015.
Hurry and register! Some classes are very popular and fill in a  matter of minutes or hours.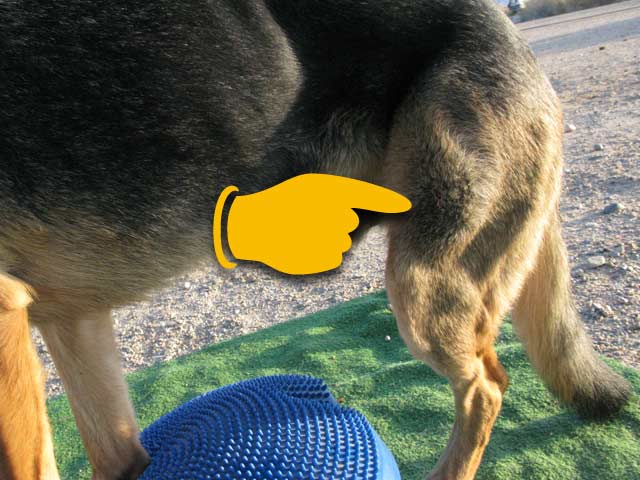 While many exercises will involve simple household objects like step stools and cushions, some FitPAWS gear will be required. We are announcing this course now so that everyone can gather up their supplies. Here is a short list of supplies to prepare to purchase.
The FitPAWS Balance Pad
The FitPAWS Balance Pad is the best beginning balance training tool for Tripawds because it provides low balance challenges for dogs recovering from amputation surgery or other injuries. It builds strength in remaining limbs and help improves balance, limb awareness and proprioception with weight shifting and stretches.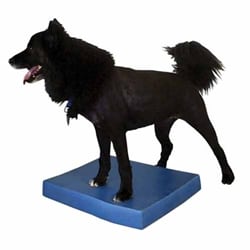 You can adjust the level of balance difficulty by stacking two or more balance pads on top of one another, or place pads side-by-side to customize for use with larger dogs. Here are its main benefits:
Unstable surface work helps with proprioception and neurological issues.
Weight bearing exercises build strength in remaining limbs.
Weight shifting challenges their balance and builds core muscle strength.
Obstacle course enhances limb awareness and gait adjustment
Read our full FitPAWS Balance Pad review.
The FitPAWS Peanut
Help your Tripawd stay fit not by walking, but with weight-bearing exercises using a tool like the FitPAWS Peanut. This inflatable peanut-shaped stability ball is specifically designed for advanced canine core conditioning, which Dr. Gross will review in the Tripods Conditioning Course.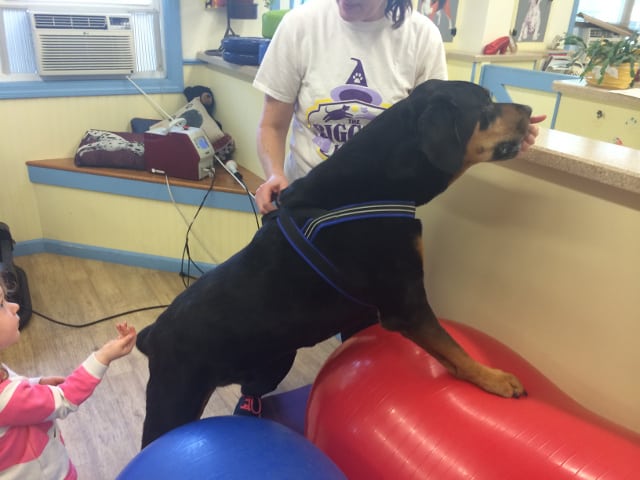 The Peanut is used for core muscle conditioning. The unique shape limits its movement to front/back or side/side, which is important for this type of training. Read the full Tripawds Peanut Review for more information. 
In the coming weeks we hope you'll consider enrolling in the Tripawds Conditioning Course, it's gonna be a blast!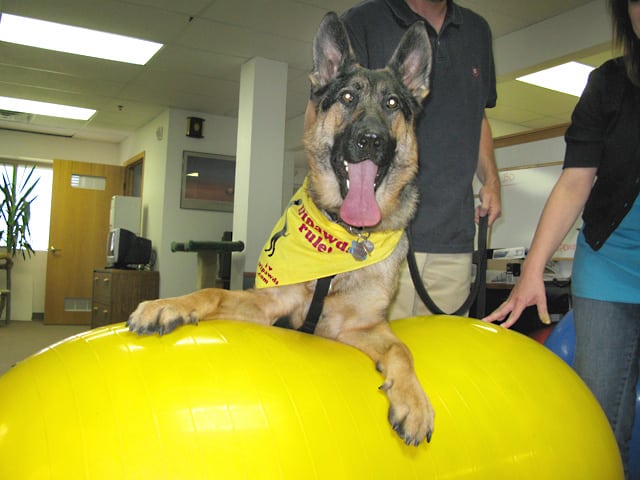 RECOMMENDED READING
Loving Life on Three Legs; Canine Fitness and Conditioning for Happy, Healthy Tripawds