Harnesses made specifically for amputee dogs don't exist (yet!). But we've found three that do a pawesome job meeting the needs of Tripawd dogs of all sizes: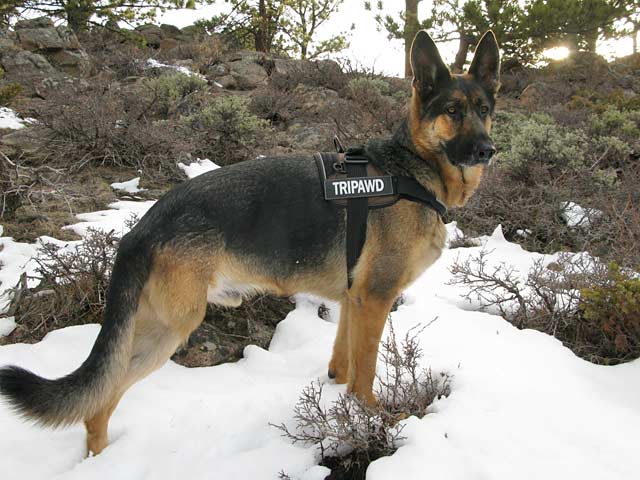 Get Moving with the Convert Harness by EzyDog
Here's why we love The Convert Harness for three-legged dogs:
It's an ideal walking harness for front or rear-limb amputees.
The one-buckle system makes for fast and easy on-and-off use
There's no stepping into or out of it; just place it over your dog's head, buckle and go
And of course it makes Tripawds look quite snazzy and official, don't you think?!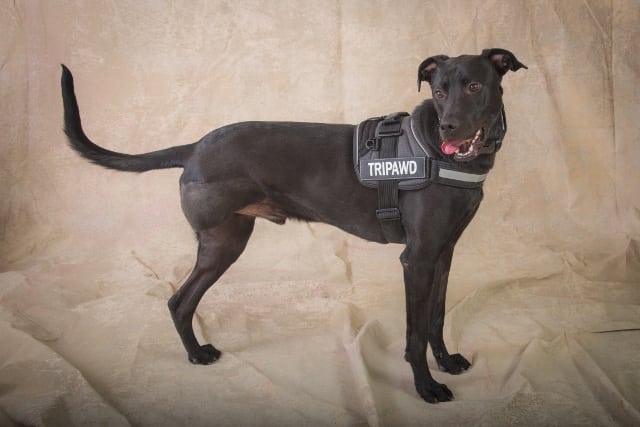 The Tripawd Convert Harness is tested and approved by Tripawds Spokesdog Wyatt Ray, read more about why we love it for active three-legged dogs like him:
Why Eva Loves Her Convert Walking Harness for Front Leg Amputee Dogs (and Rear Ones too!)
EzyDog Convert Harness Great for Tripawds
If you've purchased a Convert Harness, drop us a line and let us know what you think about it!