The Ruffwear Web Master harness is the most versatile support harness for three-legged dogs. We carry a number of walking and mobility harnesses in the Tripawds Gear Shop and we love them all, but the Web Master is the only one that meets the needs of most front and rear leg canine amputees.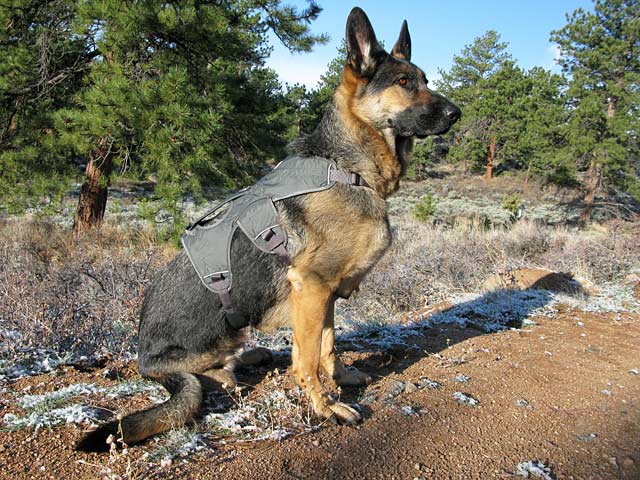 The Webmaster's Best Features for Tripawds
When it comes to dog harnesses, there's a big difference between walking harnesses and an assistive harness like the Web Master. This harness is more than a fashion statement, it's a tool to help you help your Tripawd get around. Although it was originally designed for search and rescue dogs, the Web Master's features also enable secure, safe and comfortable assistance to any three-legged or physically compromised dog.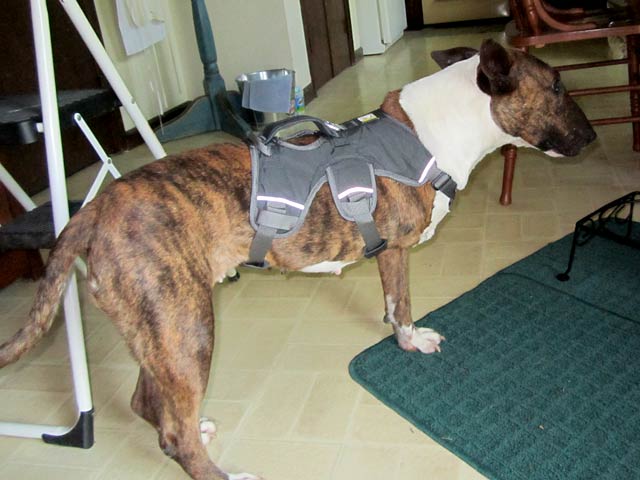 Here are a few brief reasons why it's the best harness for canine amputees:
Ergonomic fit allows for full range of motion
Centered handle provides distributed weigh support for assisting dogs into vehicles, on stairs or as needed.
Designed to be comfortable enough to wear every day, all day.
Quick release buckle make harness easy to put on and remove.
Makes a great dog collar alternative for Tripawds who hop along rather quickly. The secure D-ring on top enables you to attach a leash and distribute pulling force evenly across the body.
Watch our review video to see the Web Master in action:
All-Around Best Harness for Tripawds
If your Tripawd is fairly mobile and in need of minimal rear-end support, the Webmaster is an ideal choice for a variety of situations. From assisting your dog on slippery floors at the vet's office to helping your dog get into the car, the Web Master's top handle provides enough hoisting power to the front and rear limbs without causing discomfort.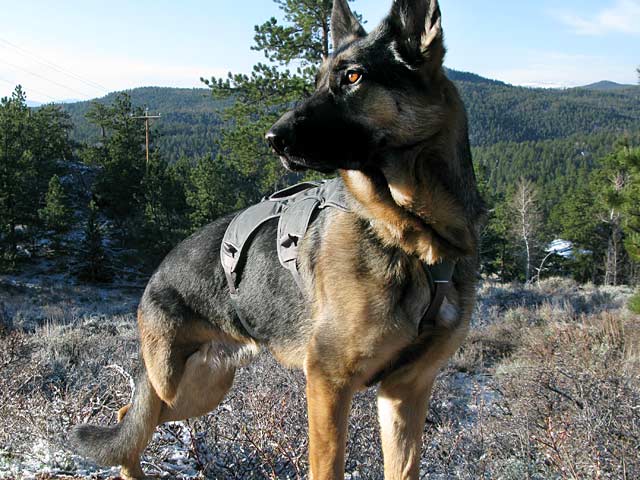 Order Ruffwear Harnesses Here!
Not all dogs need a harness, especially those who rarely venture beyond the home or yard. And some dogs may need more help than the Webmaster can provide (see the AST Get-a-Grip). But for more adventurous canines who run with the pack, the Webmaster is a helpful tool for getting around. Here's what we love about it:
Wags for the Web Master
Padding for more comfort between your dog's body and the harness (see the difference between the old Web Master on the left, and the new one on the right?).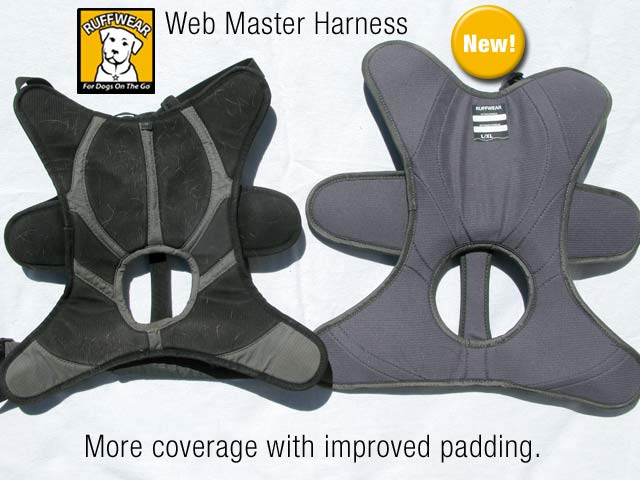 The design is tailored for a closer fit that means less sliding around the torso for front-leg amputees like Songbird.
A wider, more padded handle also makes it easier to help your Tripawd get around and avoid placing extra force on remaining limbs whether hopping over rocks or getting out of vehicles.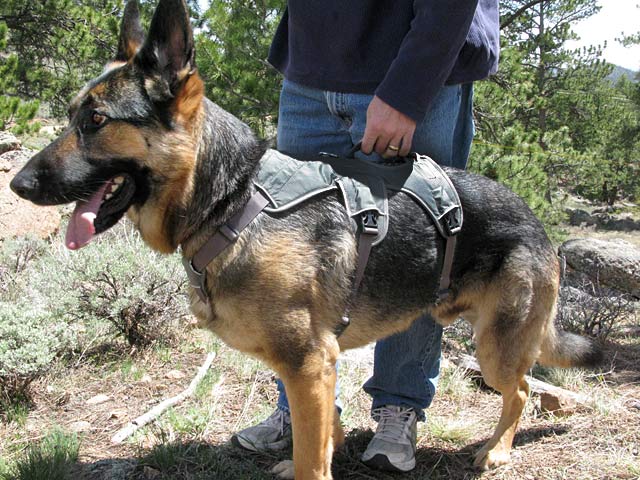 Whimpers for the Web Master
It's hard to think of anything we don't like about this new improved design but here are a couple of areas that can use an improvement:
It only comes in Red, Blue and Grey. We'd love to a variety of colors & patterns (like camouflage!).
Even this latest design doesn't fit every dog perfectly. Short, small barrel-chested dogs like Pugs may not be able to wear it off the rack.
An Overall Great Harness
Many new dog harnesses have entered the marketplace since the first Web Master design was launched around 2006. But none compare to the versatility and durability of this assistive device. Ruffwear designed a winner from the beginning and continues going strong with each new edition of this awesome harnesses that nearly every Tripawd will find valuable.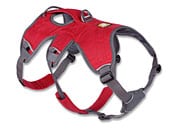 Purchase from Tripawds and your cost includes shipping to anywhere in the continental U.S. via ground delivery (5-7 business days). Texas residents pay applicable sales tax. ONLY AVAILABLE TO U.S. CUSTOMERS. Find international dealers here.
$108.00 – $138.00Select & Buy
$74.95 – $138.00Select & Buy