If you're looking for a lightweight, all-purpose and affordable traction boot for your three or four-legged dog, Ruff Wear's all new Summit Trex boots are a perfect choice.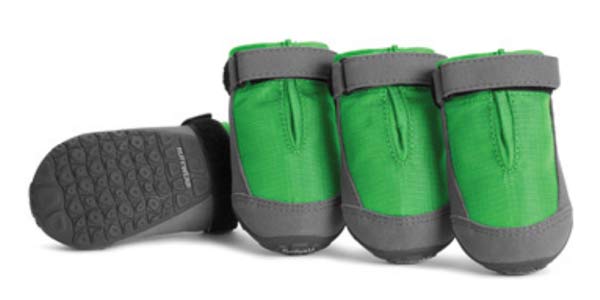 Summit Trex boots differ from the heavier-duty Grip Trex dog boots in a few different ways:
The bottom of the boot (outsole) has a minimalist design with plenty of traction while extremely flexible under the paw pad.
The outsole is soft enough to flex under the paw of tiny dogs, even with their lighter body weight.
And speaking of smaller dogs, the Summit Trex boots are available in two smaller sizes than the Grip Trex boots!
These boots also have a new feature we love; a comfortably snug stretch gaiter at the top that helps secure the boot to the paw while also locking out rocks, dirt and debris.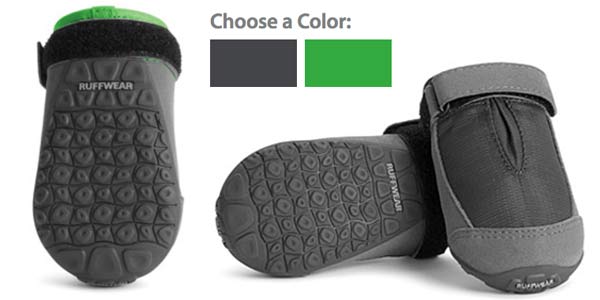 Like the Grip Trex boots, the Summit Trex are constructed with durable, weather-resistant material that keeps moisture and sand out. The boot is secured with an intuitive, reliable hook and loop cinch strap that has a reflective trim for low-light visibility.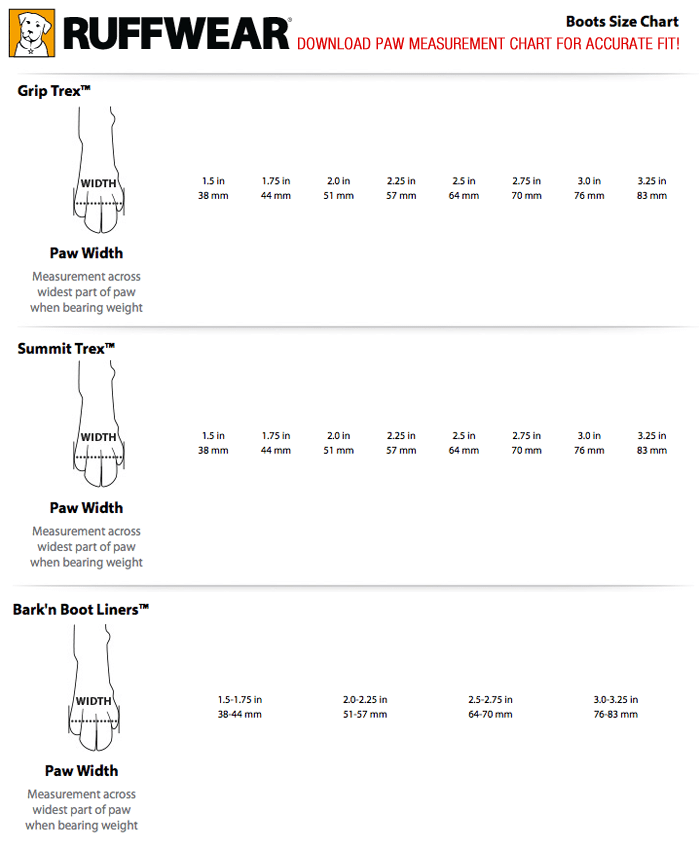 Options and Pricing:
Your cost includes shipping to anywhere in the continental U.S. via ground delivery (5-7 business days). Texas residents pay applicable sales tax. ONLY AVAILABLE TO U.S. CUSTOMERS. Find international dealers here.
Remember, all Ruffwear dog boots are sized based on the paw width. For tips on how to measure your dogs paw width, watch this video:
Tripawds is your source for paw protection and traction shoes for all dogs.