Do you know how to help your Tripawd build strong core muscles? This video by FitPAWS Canine Conditioning Equipment shows all of the easy, fun and affordable ways that you can help your pup stabilize weak areas, prevent injuries and stay strong for life, no matter how many legs your dog has.
As FitPAWS says, "you can't get this type of exercise from walking jogging swimming or muscles. It's all about the unstable surface that activates the core and stabilizer muscles, helping increase muscle tone, confidence, core strength, balance, body awareness while having fun!"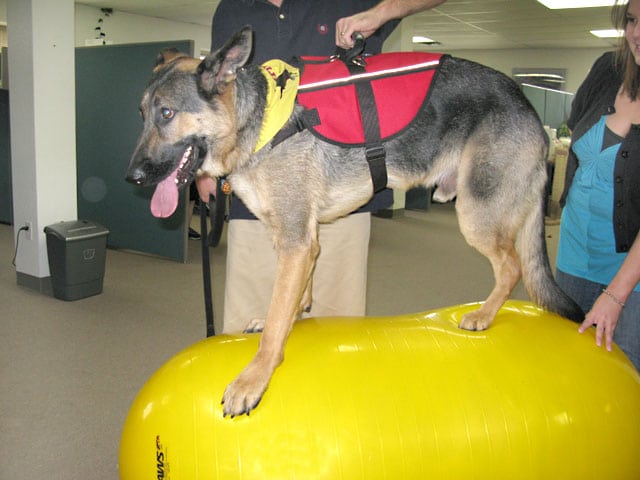 FitPAWS Gear can be used by novices like you and me but is also used by professional canine rehabilitation therapists around the world to help dogs with:
building core strength & confidence
increasing body awareness
developing a strong core for injury prevention
When you learn how to help your dog work out on gear like the Peanut, Balance Disc or Paw Pods, you're giving your pup a mental a physical challenge that's unlike any other.
New Lower Prices on All FitPAWS Gear!
Tripawds Gear Shop has recently lowered our prices on FitPAWS gear to make it more affordable than ever. Shop our Fitness Page and give 'em a try!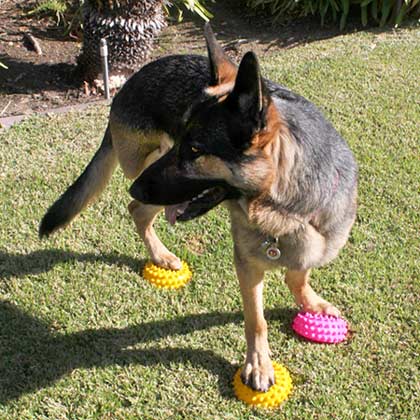 Thank you for choosing to shop at Tripawds. All purchases help defray the costs of maintaining the Tripawds community.