If there ever was a time to use the Webmaster for Tripawd dogs, it's now. Ruffwear's iconic all-purpose support harness for four and three-legged dogs is better than ever!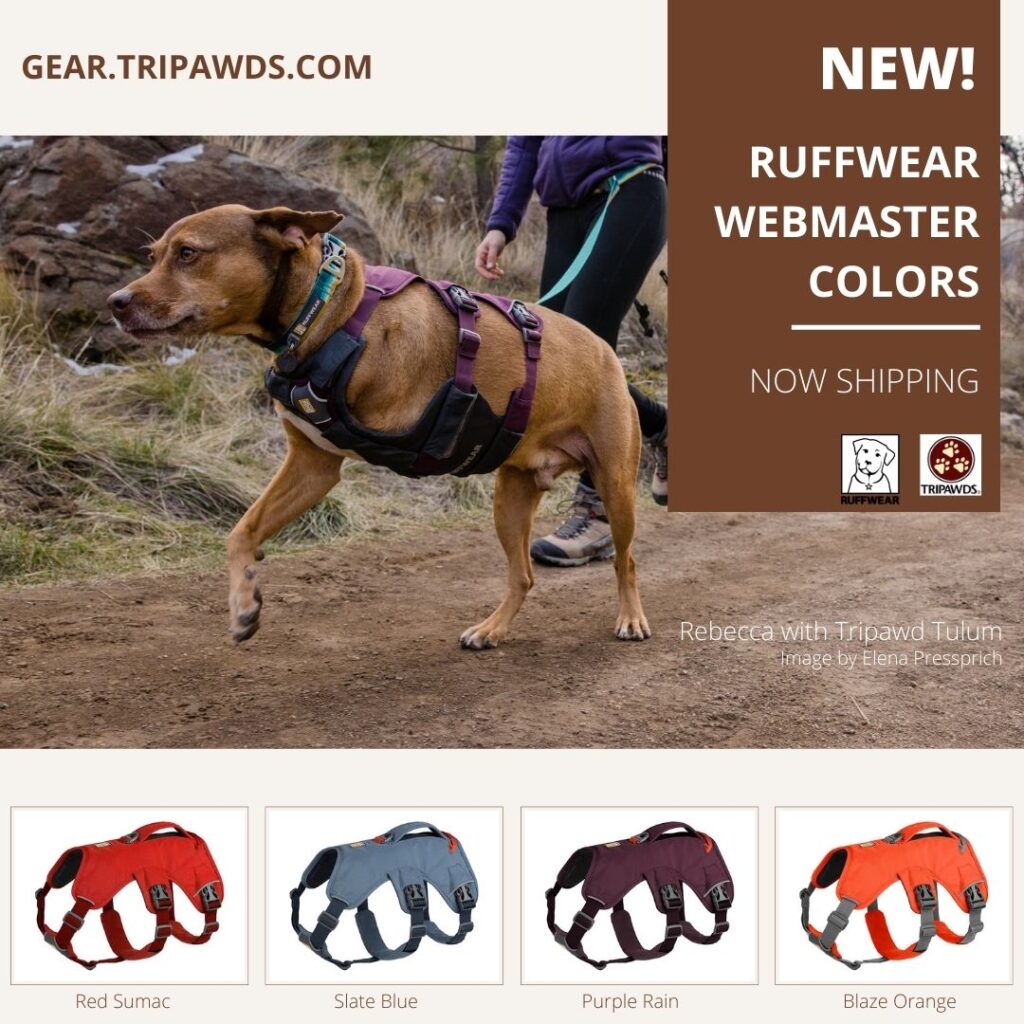 SHOP FOR THE WEBMASTER NOW
SUPPORT THE TRIPAWDS COMMUNITY!
The Webmaster For Tripawd Dogs Cannot Be Beat
Long ago, Tripawds founder Jerry wore the original Ruffwear Webmaster harness. We finally had a tool to help him up and down stairs, into and out of our tall truck. And of course, on trail hikes. Many years and mods later, the new Webmaster for Tripawd dogs (and all four-legged ones too) is better than ever.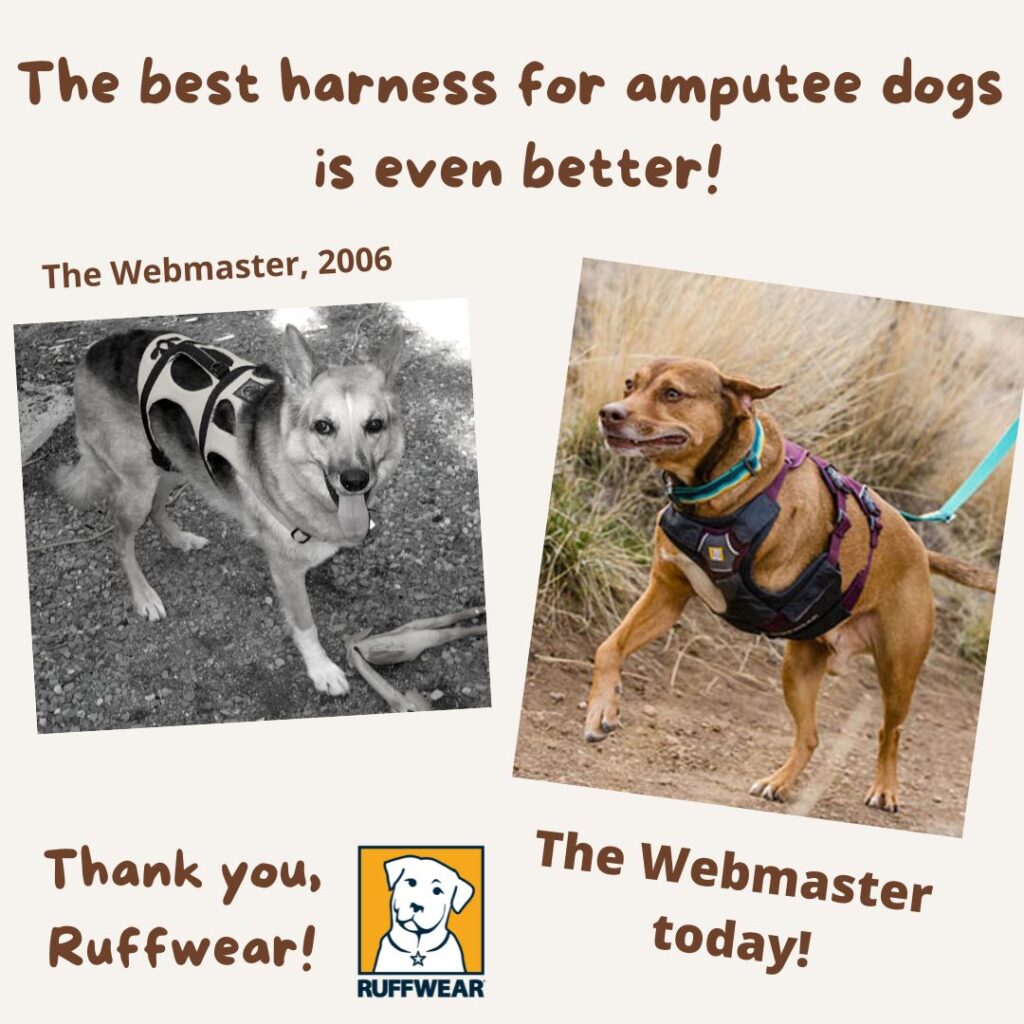 Meet the 2022 Ruffwear Webmaster Harness
Foam-padded construction for comfortable extended wear
Anatomical design and padded handle provide balanced lifting
Five points of adjustment for an optimal fit
Two leash attachment points: aluminum V-ring and reinforced webbing loop
Reflective trim for visibility in low-light conditions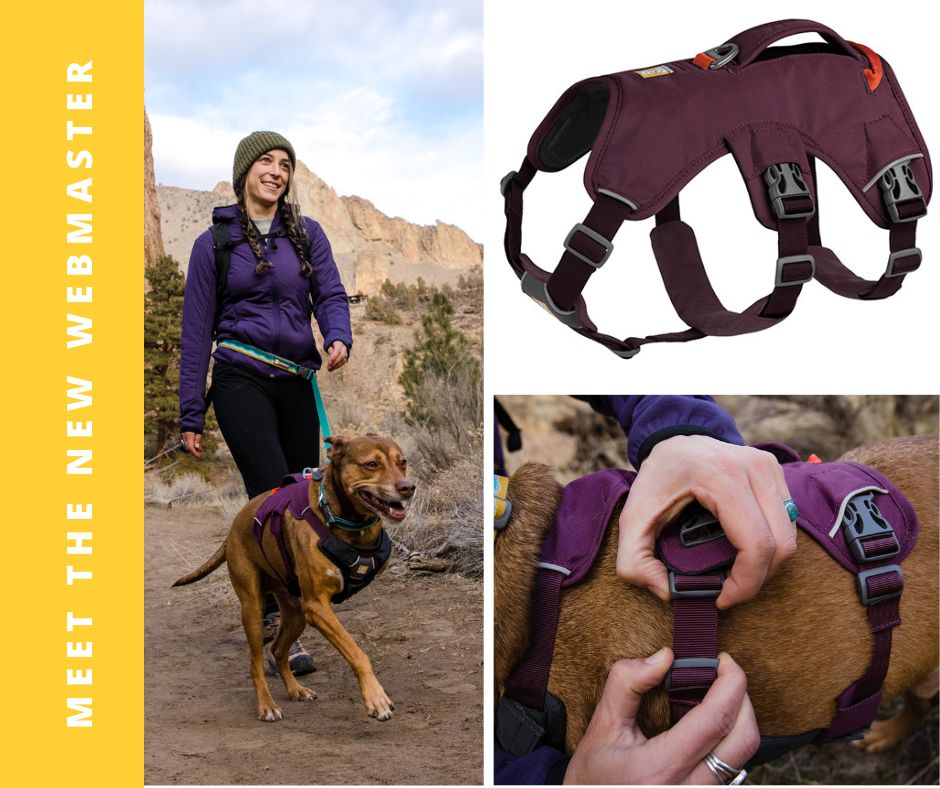 New Webmaster mods include:
Updated chassis foam with increased breathability and flexibility
New bluesign®-approved polyester ripstop fabric for improved resistance to fading.
Why the Webmaster is Tripawds Preferred Harness for Three Legged Dogs
We love the Webmaster for Tripawd dogs for several reasons. The durability cannot be beat. This harness will last you a lifetime and then some. Cheap imitations don't measure up to the Webmaster's fit either. It's a comfortable harness to help amputee dogs after surgery, during rehabilitation therapy, and for all-around adventures when you are enjoying the new normal together.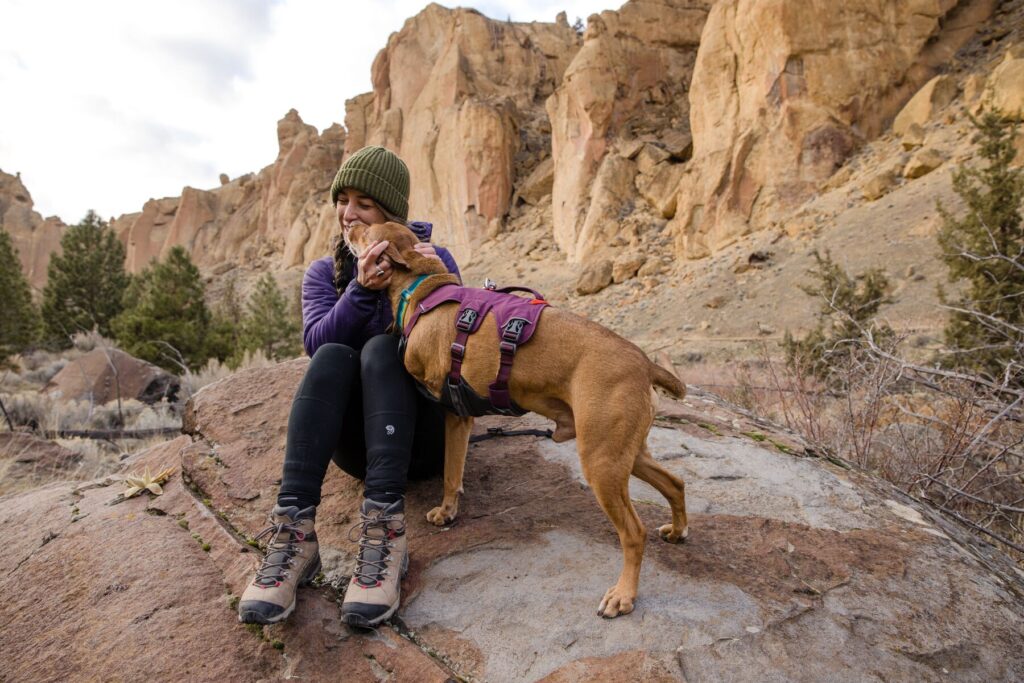 Special Note for Front Right Leg Amputee Dogs
The Ruffwear Flagline harness is often a better choice for dogs missing a front right leg. Why? Because you put the Flagline harness on a dog by slipping it over their head, and buckling on each side. The Webmaster only has two buckles on the left. It requires a dog to step their front right leg into the loop. That's not always easy for dogs missing that front right leg.
Remember, no harness for dogs is specifically designed for three-legged amputees. For now, only Ruffwear does the best job meeting the needs of canine Tripawd heroes with the Webmaster and Flagline harnesses.
Whichever harness for three legged dogs that you decide to buy, as long as it's made by Ruffwear, you can't go wrong!