We love all feedback from Tripawd harness users. Good, bad, or otherwise, we want to know what you think about the harness you bought for your amputee hero.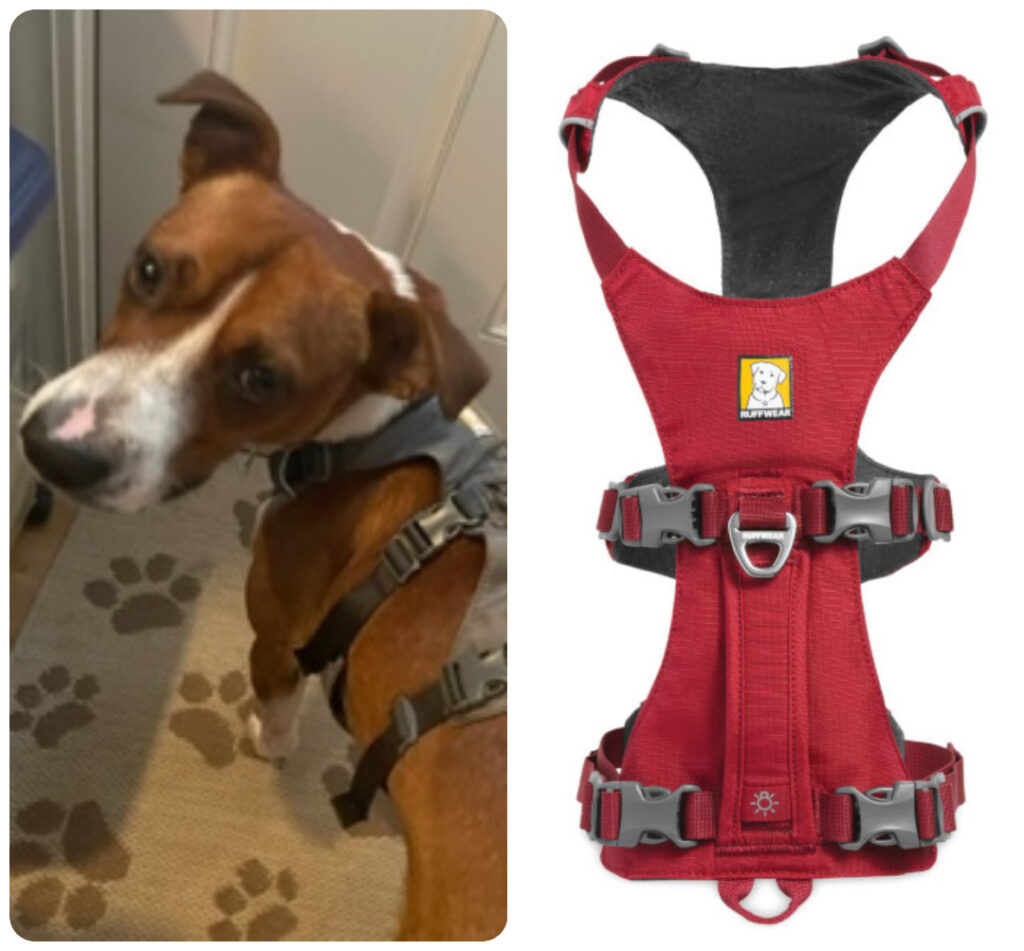 Recently, Yoshie emailed us a Flagline Harness review (but forgot to tell us her doggie's name!). He's adorable don't you think? Check out what she had to say about her new rescue Tripawd's dog harness.
The Best Harness for Three Legged Dogs Missing a Front Leg
Just wanted to thank you for recommending the Ruffwear Flagline Dog Harness. We just adopted a tripawd (front leg amputee). Despite having only 3 legs, he pulled on leash HARD.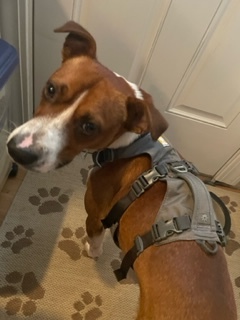 After 2 harnesses sold in regular stores failed to stay on let alone walk him nicely, I gave the Flagline harness a try.
The difference is night and day!
Fits really well, doesn't rotate like the other ones did, and he must be a lot more comfortable because he doesn't pull as hard and it's a lot easier for me to maneuver him. Thank you for all the valuable information!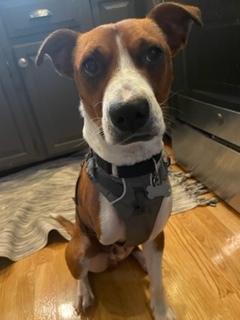 The Best Harness Tripawd Dogs, Especially Front Leg Amputees
We love the Ruffwear Webmaster Plus for rear-leg amputee dogs, and any three-legged dog who needs extra support getting around. But for tripod dogs who are otherwise active and don't need a ton of help after amputation, the Flagline is our Go-To recommendation.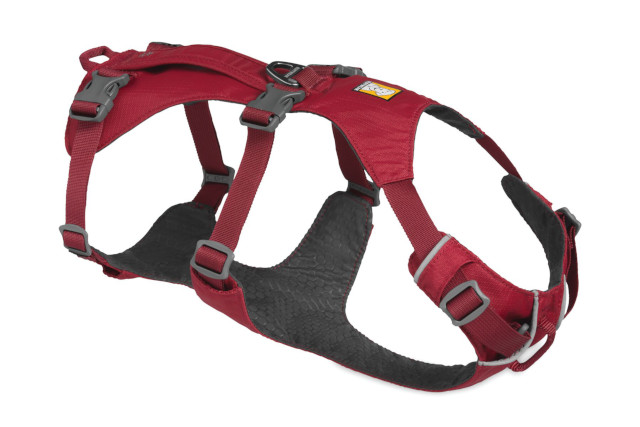 Easily slips over your dog's head, no need to lift a leg to put it on.
Compact, light profile. It's cool to wear on hot days, and is friendly to petite and small breed Tripawds.
Three leash attachment points. A front-chest loop attachment is great for Tripawds who pull!
Debris-resistant liner.
Purchase Flagline™ Harness Here
Share your 3-Legged Dog Harness Review too!
Visit the Flagline Harness Reviews page to share your experience with what we believe is the best harness for front-leg amputee dogs!