Look what's just in time for your dog to strut their stuff at pawliday pawties. EzyDog's new color choices for the best Tripawd walking harness on the planet!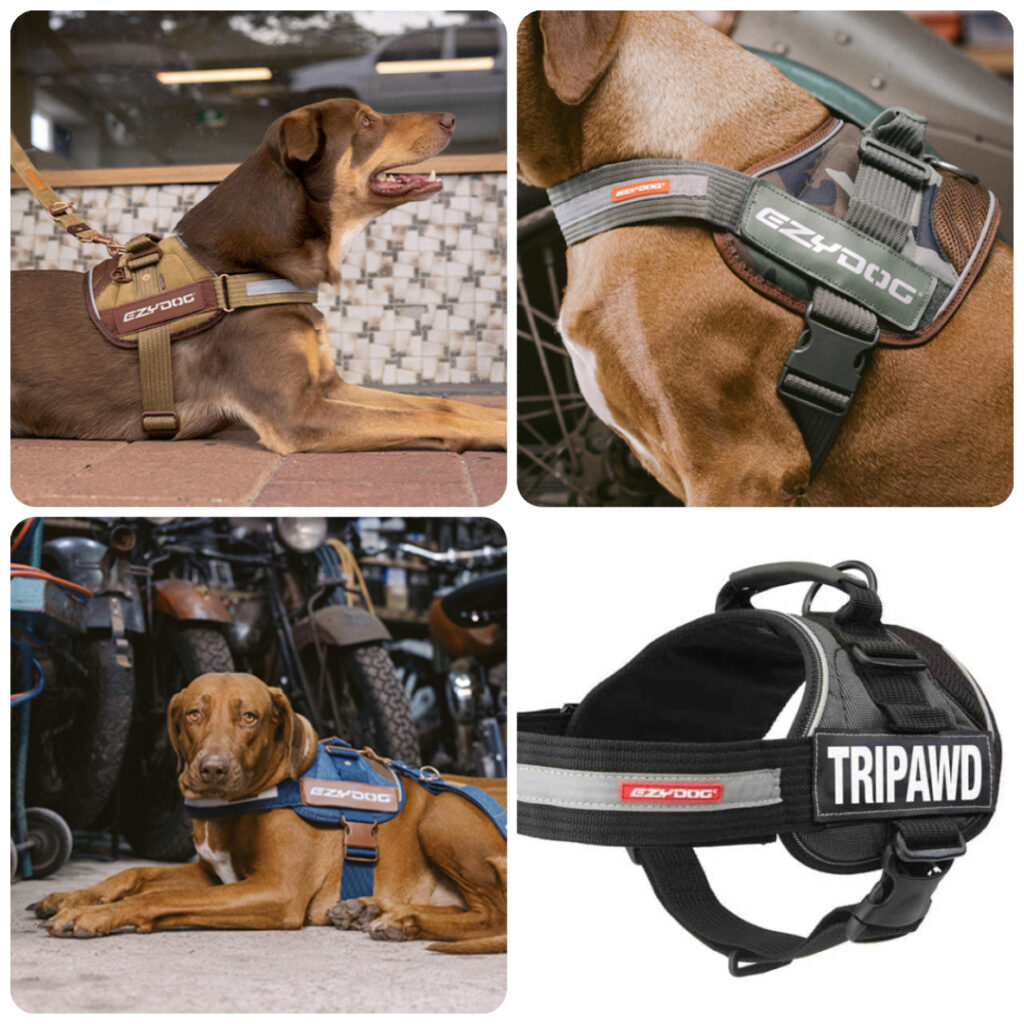 There are a lot of dog harnesses out there. But only the EzyDog Convert harness passes the Tripawd test for durability — and especially, coolness!
Because the load is distributed across the dog's chest and around the sides, it does not pull against the throat like a standard collar does.
3 new fun colors for the #1 built-to-last Tripawds walking harness
The Convert™ Dog Harness Vest is built to be street- and trail- ready! The inspiration for this rugged Tripawd walking harness was Hurley the Rottie. His dad John designed the Convert harness many years ago with Hurley's Tripawd needs in mind. Today it's still our favorite Tripawd walking harness.*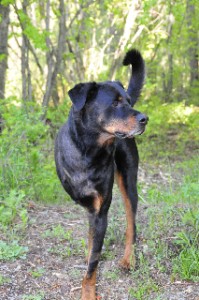 The Convert has simple, utilitarian design that combines comfort with style. Durable materials and innovative construction help to ensure safety and a secure fit. It keeps your dog safe and comfortable, so the both of you can focus on all the fun you're having outside!
*We love this Tripawd walking harness. BUT, if your front-leg amputee dog needs help getting up stairs and into vehicles, etc., we recommend the Flagline Harness instead.
Choose Your Favorite Color and Style!
Camo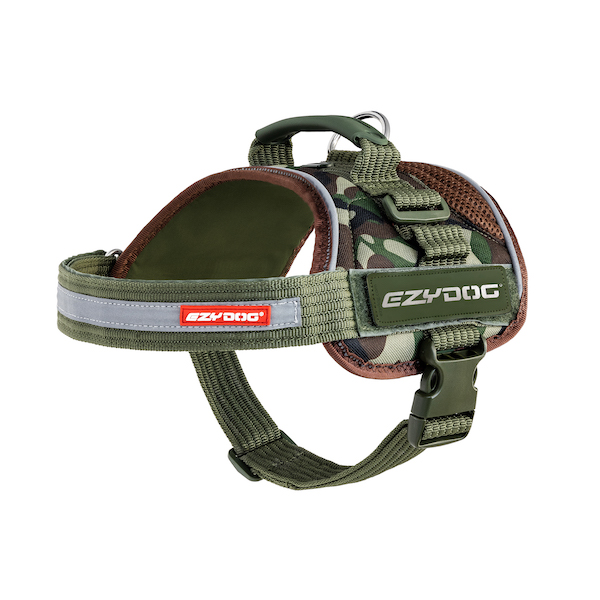 Denim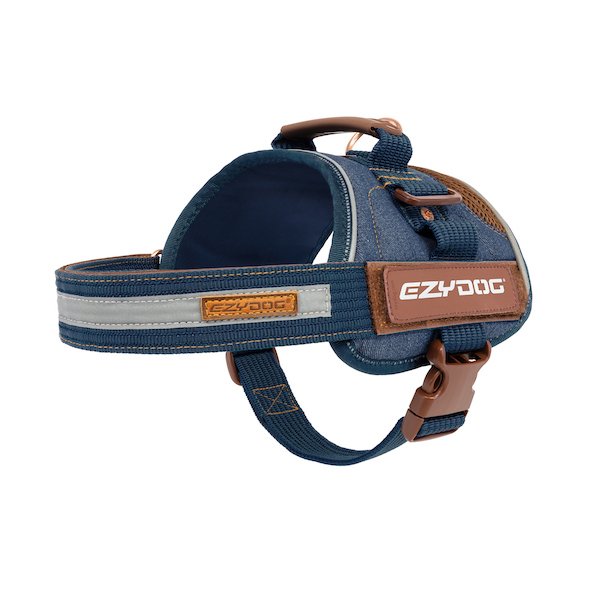 Corduroy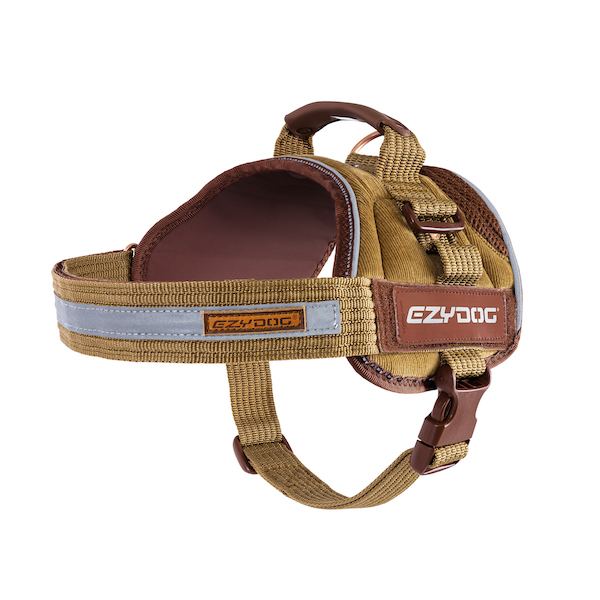 The Convert™Harness is the most versatile Dog Harness on the market. Just clip it on and you and your furry companion are good to go. Super durable, strong and also soft on your dog's body.
Durable materials and innovative construction gives a safe and secure fit. Finished with a stainless steel D-ring that won't rust. Features a soft-touch, magnetic traffic handle for when you need close control of your dog.
Durable polyester outer shell
Soft cotton lining keeps your pooch comfortable and happy
Fully adjustable chest strap provides a snug, secure fit
Disable with one click
Rust-proof welded D-ring provides a secure anchor for leashes
Soft touch traffic handle gives extra security when needed
Size Options: XS, S, M, L, XL, XXL
Add Custom Side Badges with your dog's name or message!
Create your own Personalized Custom Side Badge to customize your Tripawd walking harness.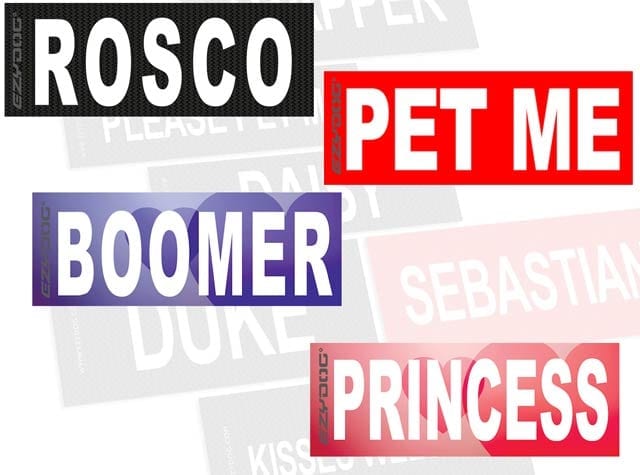 Please keep in mind that although the Convert was designed with a Tripawd in mind, no harness is 100% perfect on an amputee. All harness have a tendency to rotate on front-leg amputees, because there is no second front leg to keep it in place. Proper sizing and fitting is critical. Always measure carefully before ordering. Contact us with any questions.