Recently, a member wanted to know if treating Tripawd phantom pain with a Farabloc pain relief blanket on a heated pet beds is safe. We asked one expert and got an answer. But first, if you're not familiar with Farabloc, here's a quick run-down.
How the Farabloc Pain Relief Blanket Reduces Tripawd Phantom Pain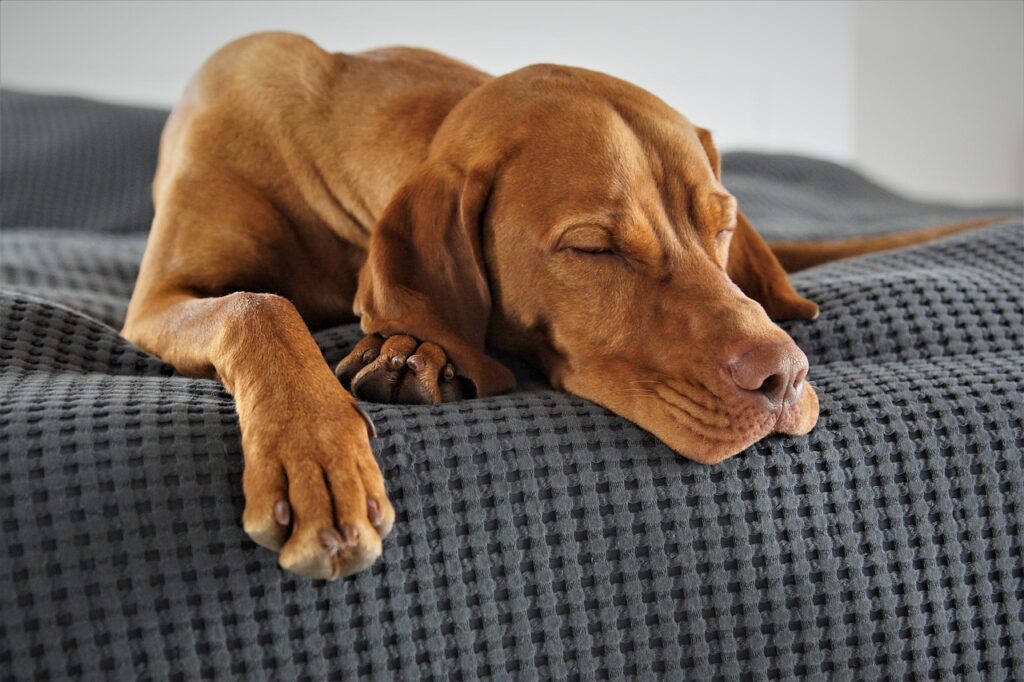 Farabloc reduces Tripawd phantom pain by blocking high frequency EMFs (Electro Magnetic Frequencies) in the High (HF) and Ultra High (UHF) Frequency range. Many natural sources like thunderstorms will emit EMFs. But wireless technology devices like smart phones, appliances and other modern electronics send out high frequency EMFs too, in order to connect to wireless networks. This is a problem because scientists now understand that too much EMF exposure can have negative effects on the human body, especially for amputees. Our homes have more EMFs inside than ever before. New amputees suffer from the consequences.
Why High Frequency EMFs are a problem
High frequency EMFs can irritate nerve endings on amputee pets and people.
Amputees can be extremely susceptible to this issue because they lack the extra layers of body tissue to protect nerve endings of an amputated limb. Phantom leg pain is often the result.
Additionally, peer-reviewed EMF exposure studies show that EMF overexposure can also delay wound healing.
The Farabloc pain relief blanket is a great addition to a Tripawd's pain management strategy.
Farabloc pain relief blankets are designed with the same principle as a Faraday Cage. They contain metal mesh tightly woven into the fabric, and this metal is what blocks high frequency EMFs (Electro Magnetic Frequencies) in the High (HF) and Ultra High (UHF) Frequency range. When those EMFs are blocked by a Farabloc blanket, the person or pet experiencing pain can often find relief.
Farabloc benefits are well-documented and clinically studied for human use, and animals too. Read more on the Farabloc website.
Just put a Farabloc over a cell phone and you'll immediately see how it blocks the signal.
Use Farabloc cdirectly on the body, on the floor, or another surface like a heated pet bed.
Yes, Farabloc Blankets and Heated Pet Beds are Safe
We reached out to Farabloc to find out if treating Tripawd phantom pain with a Farabloc placed on a heated pet bed is safe.Here's what company principal Dr. Don Nixdorf told us:
The fabric itself will not affect the application that provides the heat, like small electric blanket.
Go ahead and use the Farabloc pain relief blanket with a heated pet bed.
It is safe to use the Farabloc in this way, the blanket will not overheat. Dr. Nixdorf wants to see if a Tripawds member is willing to try to Farabloc pain relief blanket both on and off the heated pet bed. This is one way to gauge how well the blanket helps amputee pets. Or, if it doesn't, depending on the source located directly underneath the blanket.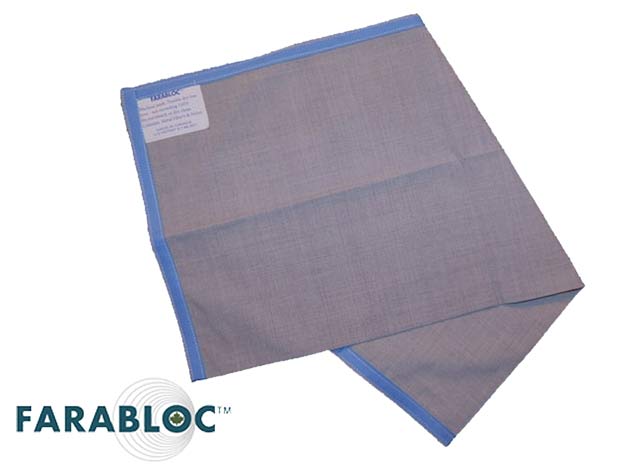 $149.00 – $308.00Select & Buy