We always knew the Big Barker is a great bed for Tripawds, and now a new study proves it! According to researchers at the University of Pennsylvania, the Big Barker Orthopedic Dog Bed decreases pain and boosts quality of life for dogs 70 pounds (32 kg) and up! To celebrate, we're holding a Tripawds Big Barker Dog Bed Giveaway!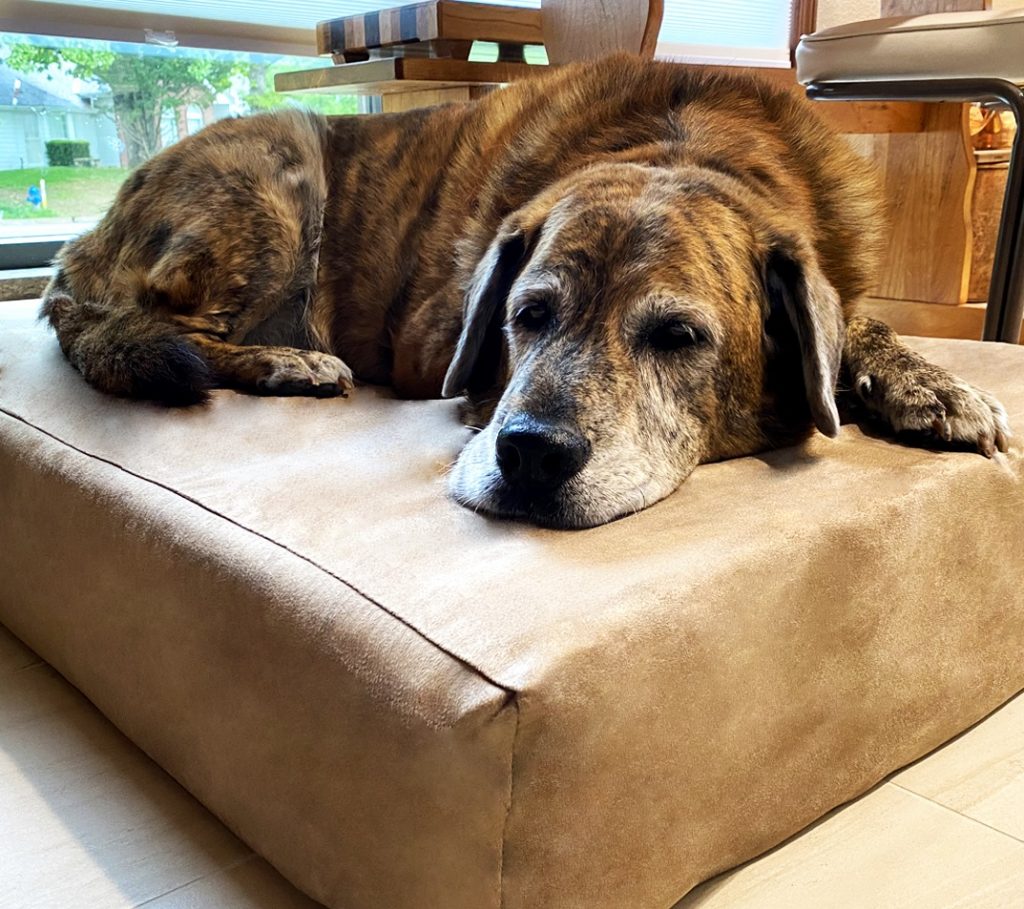 How the Big Barker Boosts Quality of Life
The Big Barker Orthopedic Dog Bed is one of the all-time favorites in this community. Tripawds members rave about this bed! You'll see there's plenty of reasons why:
Supports Joints
Our proprietary OrthoMedic ™ foam construction can support the weight of over 300 lbs of dog, protecting joints from painful pressure points.
Sized for Big Dogs
Sized to give enough space for large and extra large dogs to fully stretch out.
Made in USA
Proudly handmade by skilled craftsmen in our small workshop in Pennsylvania.
10 Year Warranty
We invented the "can't flatten, won't flatten" warranty. The orthopedic foam lasts a full decade or we send you a new one!

The Big Barker Orthopedic Dog Bed is made with the highest quality, triple-layer, American-made foam to outlast every other dog bed on the market. It will NEVER flatten! Big Barker Orthopedic Dog Beds are about more than just a better sleep—they're about a better quality of life.
And now, there's a legitimate study that proves it.
New Clinical Study Shows Big Barker Beds Work!
In a clinical study conducted by University of Pennsylvania, owners reported that the Big Barker bed reduced joint pain and stiffness, improved joint function and gait, and led to improved nighttime restfulness in large dogs with arthritis.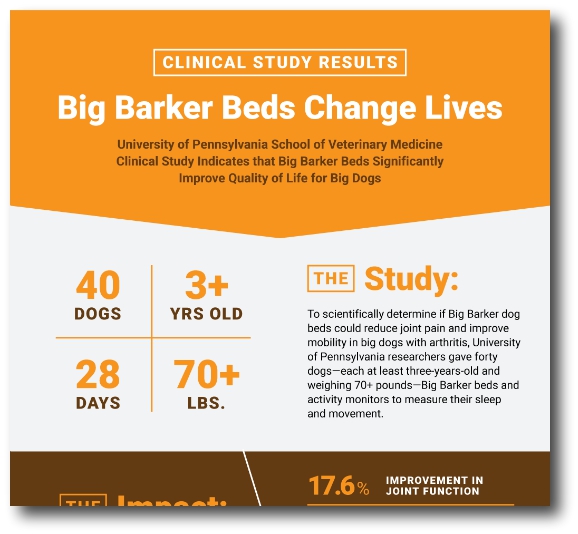 How to Enter the Tripawds Big Barker Dog Bed Giveaway
Today we are hoppy to announce that Big Barker is giving away one of their pawesome Big Barker Orthopedic Dog beds of any size, to one lucky Tripawd in the US or Canada.
The contest runs today, Wednesday November 4, 2020, Thursday,  November 19, 2020, through Thursday, November 11, 2020 December 3, 2020 at 11:50 pm Pacific time.
Here's what you need to do to enter.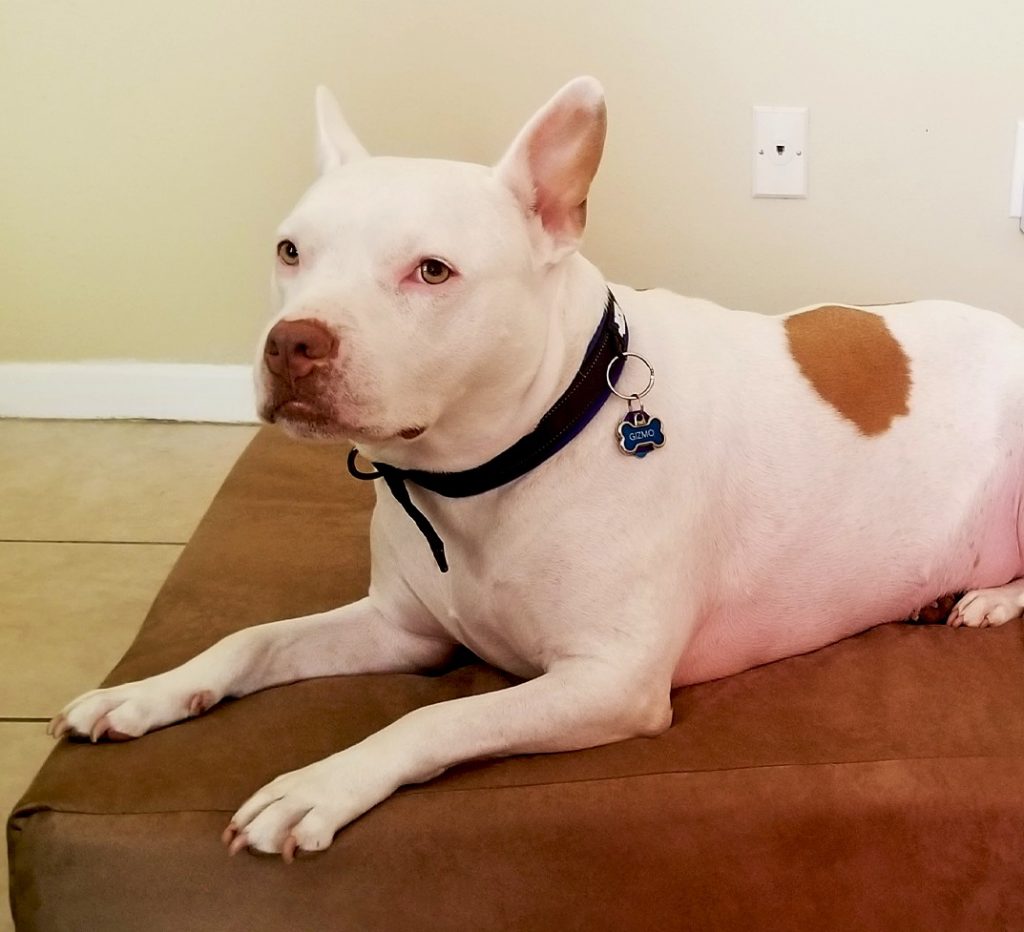 Step 1: Tell why your Tripawd needs a new bed!
If you are on any social media platform, post a photo that shows why your Tripawd needs a new dog bed. Tag @Tripawds on Facebook, Pinterest or Twitter. On Instagram, tag @TripawdsCommunity.
Step 2: Share your social media post in the comments below.
If you are not on social media, you can still enter. Just go to the Tripawds Discussion Forums Hopping Around Topic, and tell us why your Tripawd needs a new dog bed. Please share a photo too.
That's it! One winner will be randomized and announced the week of November 16, 2020. December 7, 2020.