Did you know that a soft bed isn't the best idea for a Tripawd dog? A firm mattress is best for a dog who needs sure-footing on all surfaces, even their bedding. Many Tripawds members give great feedback on the Big Barker Dog Bed, especially for their giant breed three legged dogs.
Hear what members have to say and see the Beds page to read why big fluffy pillow beds are not the best for recovering amputee dogs.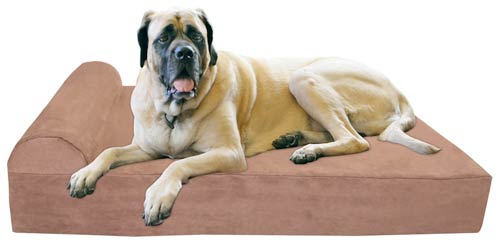 Big Barker Has Big Comfort for Large Tripawd Dogs
Sally (aka benny55) fell in love with the Big Barker for her Bull Mastiff Angel, Happy Hannah. She told us in the "Is this a Good Dog Bed?" forum topic that
"The Big Barker Bed is an "investment" to say the least. I got one for my Happy Hannah rear leg tripawd, 125 lb Bull Mastiff. I've had it over three years now and it has not shifted, sagged or become misshapen in any way. It's basically the Tempurpedic of dog beds."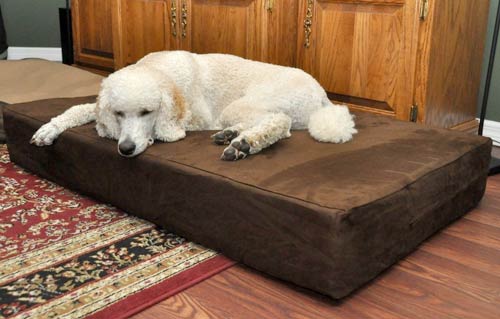 Tripawds member otisandtess reported that she started using one long before her Angel Otis lost his leg;
"We also love the Big Barker beds – we had 3, the first one purchased when Otis was diagnosed with arthritis in his hips."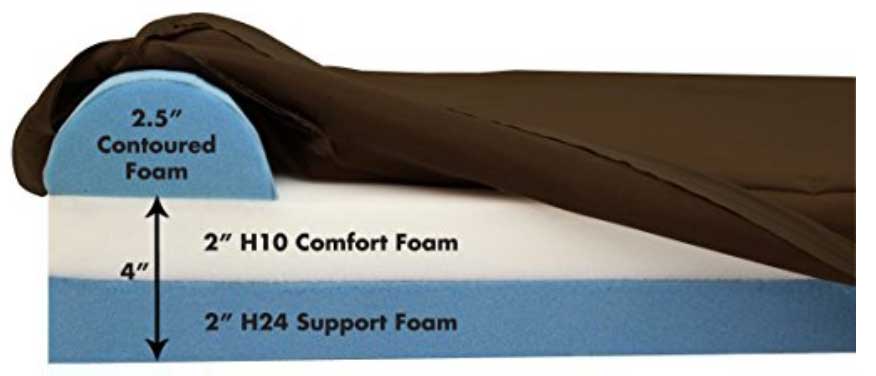 And in another discussion about the best dog beds for Tripawds, bjillkgolden said:
"I definitely recommend the Big Barker Bed!  Eddy LOVED it!  It was large and like a temperpedic bed.  He was always laying on it!  It has now been passed down to our new Golden, and she loves it as well!"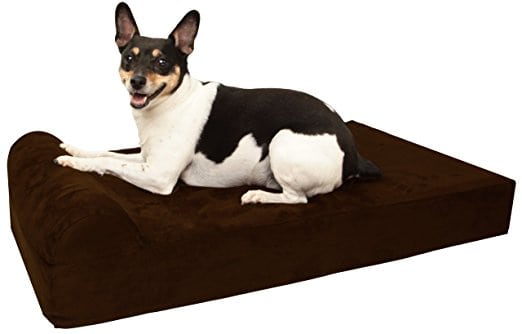 Big Barker Beds for All Size Dogs
The Big Barker Amazon Store does include comfortable orthopedic beds for dogs of all sizes. You will also find deals on accessories like their waterproof liner for Big Barker beds, which are helpful for recovering pups or those with incontinence issues.
Big Barker also makes a plush dog blanket.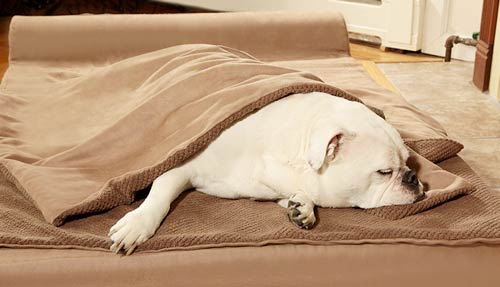 The Big Blankie – Soft Plush Reversible Dog Blanket by Big Barker provides warmth and comfort while keeping dog hair off your bed or furniture. It saves you from washing your bed cover, and gives your dog the security of a snuggling feeling
All Big Barker products are made in the USA.