Tripawds Spokesdog Wyatt Ray has snoozed on a lot of dog beds in his ten years. One of his favorites (and ours!) is the Komfy K9 dog bed.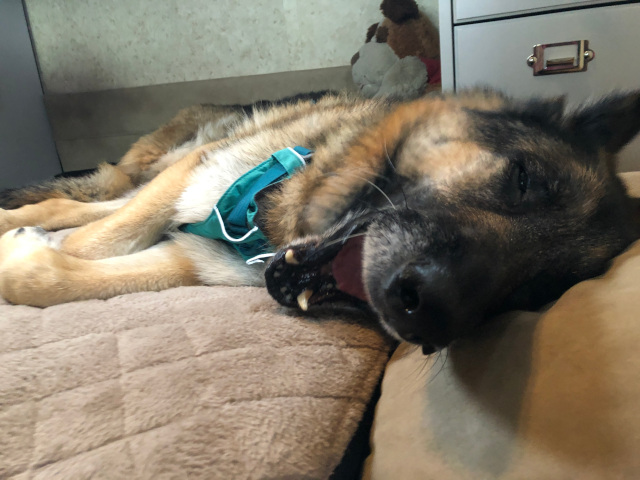 Two years ago, Wyatt received a bed from the good people of Komfy K9 and we can't say enough good things about it. He's too busy snoozing to say much right now, but this orthopedic dog bed really lives up to the Komfy K9 Bed promises.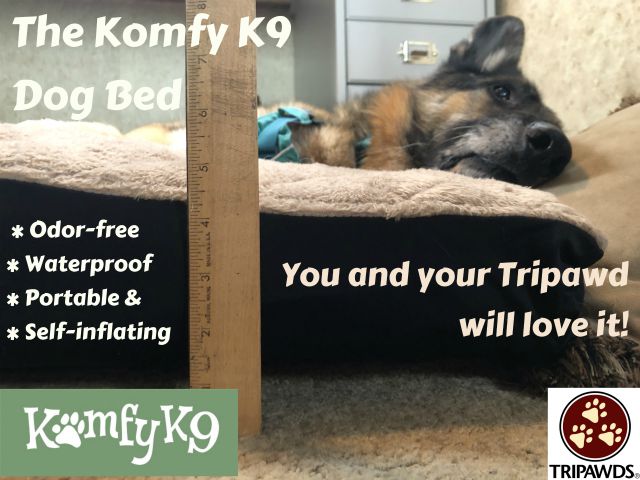 How the Komfy K9 Dog Bed Stands Out from the Pack
For starters, it's self-inflating. Adjust it for a firm mattress, or deflate for more fluff.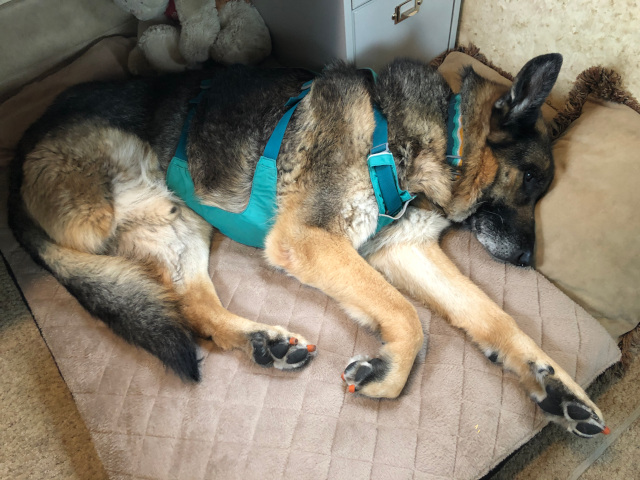 The tough vinyl material stands up to his abuse.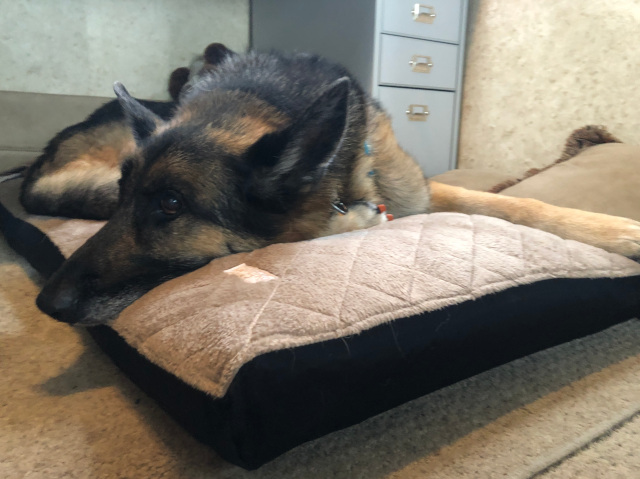 And this is one of the only orthopedic beds we know of that is also 100% waterproof. A bonus as Wyatt gets deeper into his geriatric years.
Finally, the Komfy K9 dog bed is 100% odor-proof. Moisture or pet dander won't get stuck on the vinyl material. The bed goes with him to boarding kennels and when he comes home, we just wash the cover, wipe down the vinyl and the kennel stink is gone!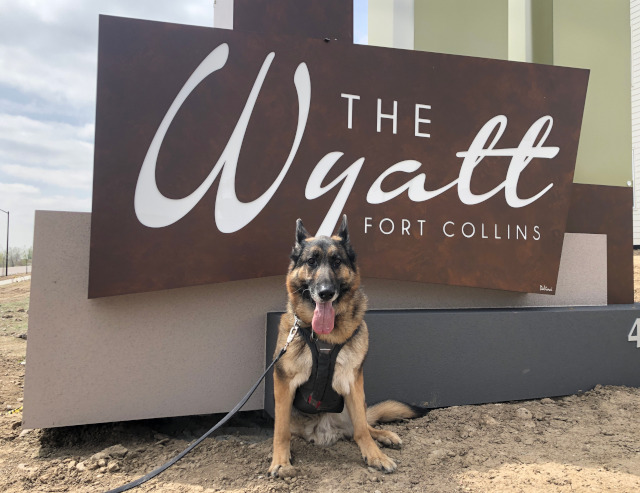 All Komfy K9 dog beds come with a plush quilted cover that slides over the mattress. Just toss it in the wash when it starts smelling like dog.
You can even purchase a separate Therapy Pocket Cover for the bed. Get a self warming crate pad for more comfort while recuperating, or during cold winter months. Or slide a pet cooling mat into the area for cool therapy during amputation recovery or hot summer months. We also love to use the cover during summer, when Wyatt wears his water-soaked Ruffwear Swamp Cooler Cooling Vest.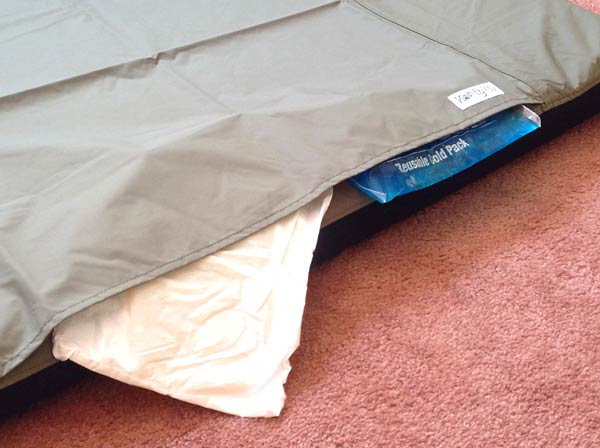 Finally, the bed rolls up into it's own carrying case. Wyatt takes his favorite bed wherever we travel.
We can't say enough good things about this pawesome orthopedic dog bed for Tripawds (and all dogs!).
Find more information, customer testimonials, and the Therapy Pocket cover at komfyk9.com.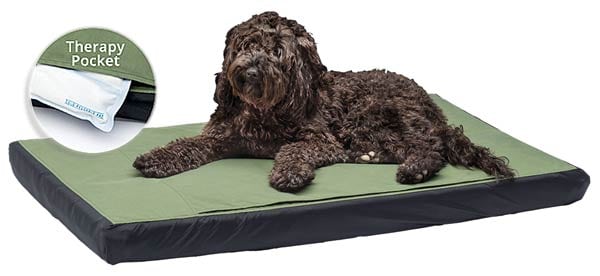 Shop Amazon and save on Komfy K9 dog beds to help support your Tripawds Community!