We are sorry to say the trade war is coming to the Tripawds Nation. Here's why you may want to order Tripawds gear today to avoid paying higher prices in the coming months.
How Trade Wars Impact the Tripawds Nation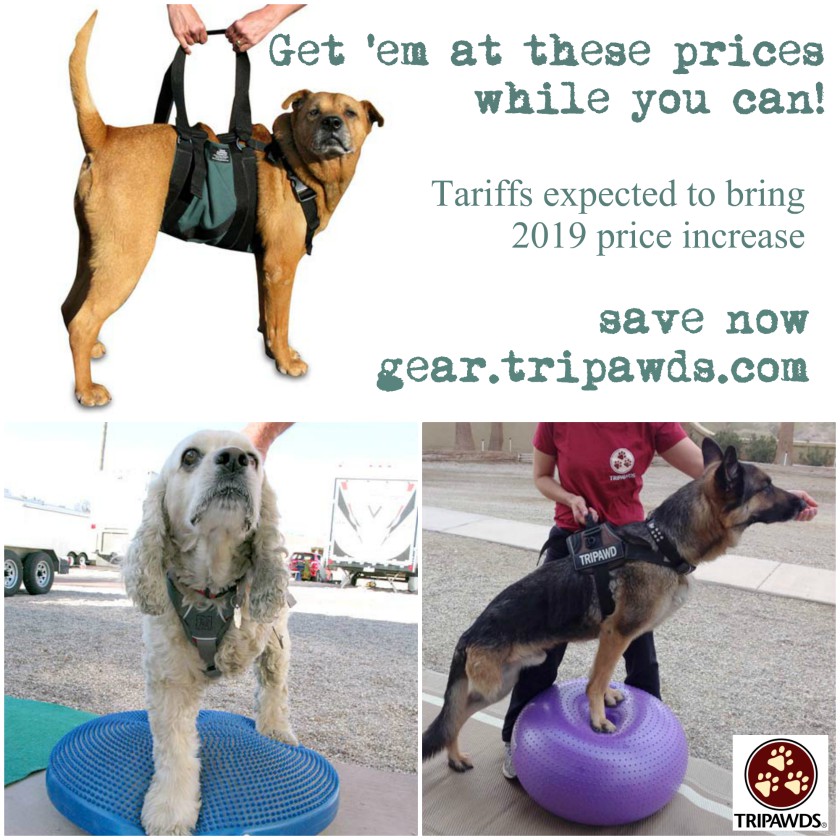 There's a trade war happening with China and the U.S. and it's a complicated mess. We won't bore you with the details. However, the short story is how the trade war will cost us consumers. Soon we will start paying more money for any product made in or sourced from China.
Which Tripawds Products Will See an Increase?
China produces many of the materials used by the manufacturers who make the best Tripawd dog gear on the planet. Those materials are about to start costing more.
From FitPAWS dog exercise equipment to EzyDog Tripawd Convert Harnesses, any Chinese-made materials used in their production will cost manufacturers more money.
Even tiny parts are affected, like the D-rings used in the fabrication of the USA-made Get-a-Grip and Custom Pet Support Suit dog harnesses.
Tripawd gear manufacturers and resellers like us will absorb as much of the cost as we can. But if tariffs do happen, a price jump is coming this summer. Prepare for the increase now by purchasing the Tripawds Gear you've been wanting.
Save and Order Tripawds Gear Today
To soften the future tariff blow, we have just:
Lowered pricing on all EzyDog Convert harnesses for dogs.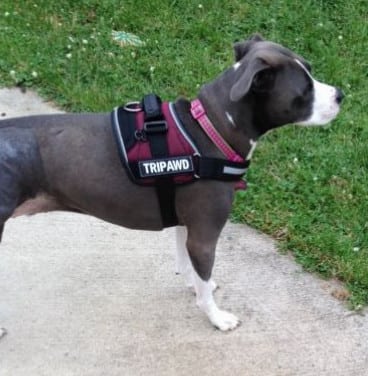 We also put the Get-a-Grip and Custom Pet Support Suit dog harnesses on sale.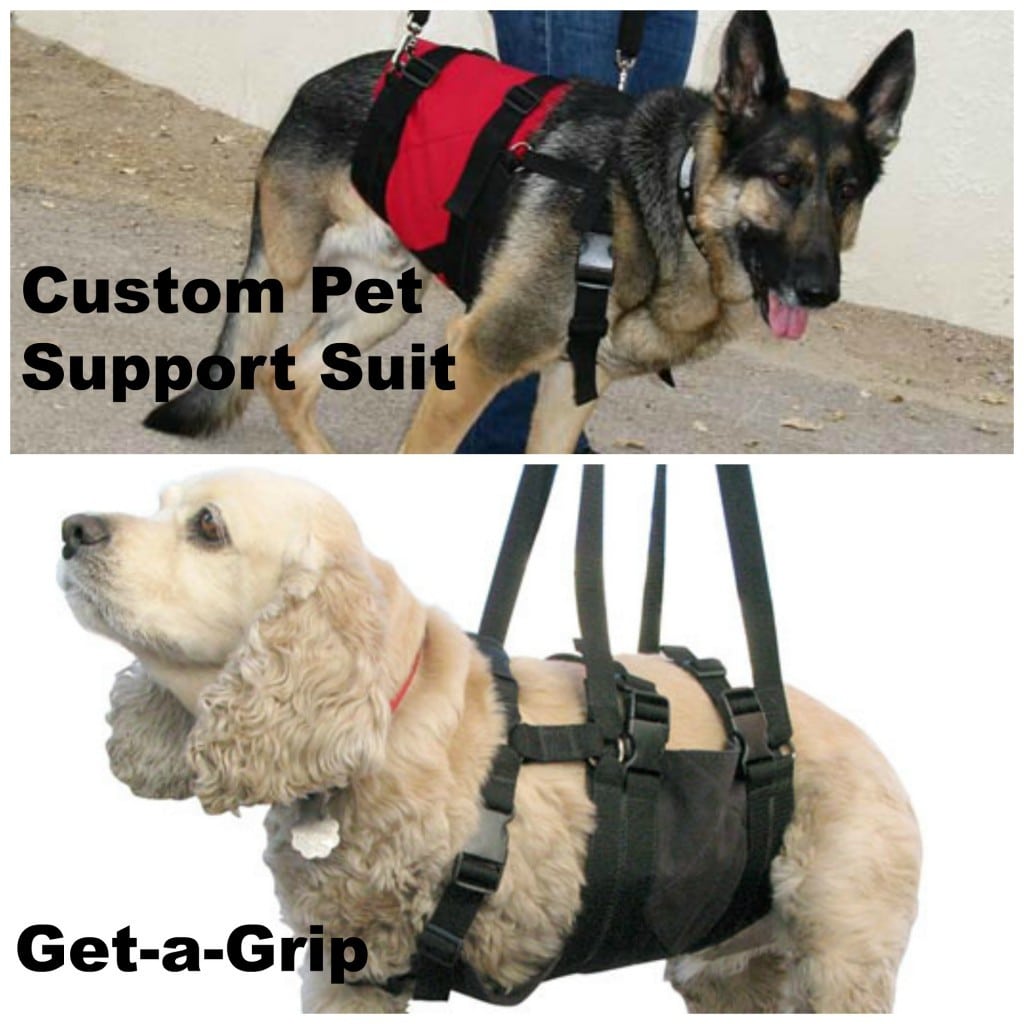 And we have steeply discounted the Tripawds e-Books Library for Dogs.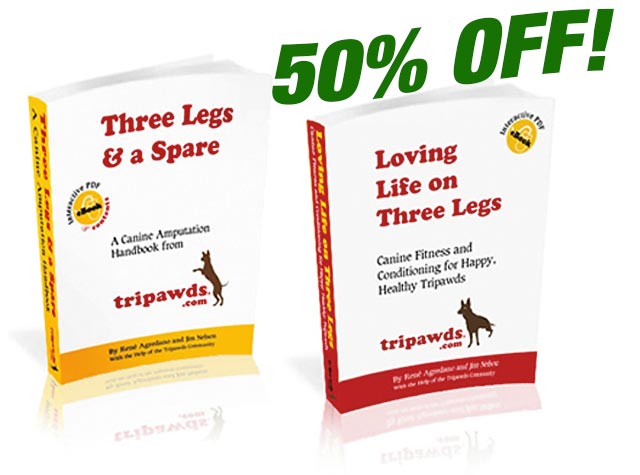 Starting today, you can get 50% off the cover price of Three Legs & a Spare and Loving Life on Three Legs. Just buy anything in the Tripawds Gear Shop and pay just $12.45.
So far all we know is that only the Tripawd dog products represented in our store will be affected. We aren't sure how Tripawd cat product pricing will change but as soon as we know we'll pass that information on to you.
Thanks for Shopping with the Tripawds Community
Contact the Tripawds Gear Store with any questions