Brr! For most of us, now is the time to make our Tripawd sweater and jacket gear a regular part of our dog's wardrobe. But how exactly does one put a zippered coat onto a three-legged dog? Is it even possible with one front leg missing? You bet it is!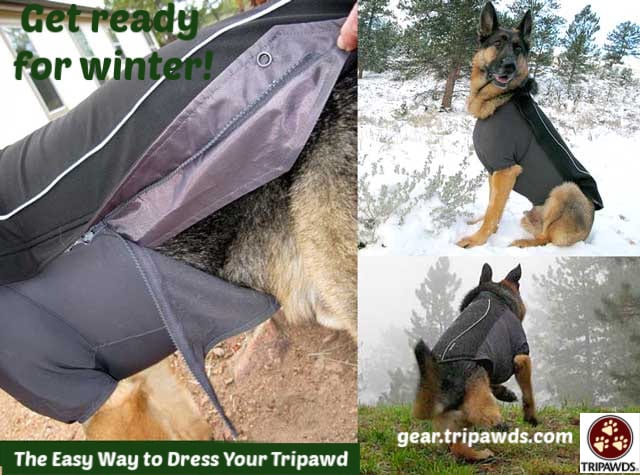 Check out this quick zipper hack, "How to Put Zippered Apparel" on your dog, courtesy of our Ruffwear friends:
The star of this video, Giles, is not a Tripawd, but he is doing exactly what any dog should do when we put a garment on them — he is sitting!
Whether you're placing a Ruffwear Climate Changer sweater or Cloud Chaser jacket on your three-legged hero, starting from the sit position is the easiest way to begin the process.
Practice putting your Tripawd sweater or jacket onto your dog by using bits of kibble or low calorie treats. Pretty soon you'll have the routine down in seconds.
The Climate Changer and Cloud Chaser are Essential Winter Gear
Confused about which Tripawd sweater or jacket to get your pup for winter? Check out our reviews of these two essential items for winter. Your pup will thank you for it.
All About the Ruffwear Climate Changer Sweater
Durable, water and dirt-resistant fabric
75% recycled/recyclable polyester fleece is
quick-drying and provides warmth without bulk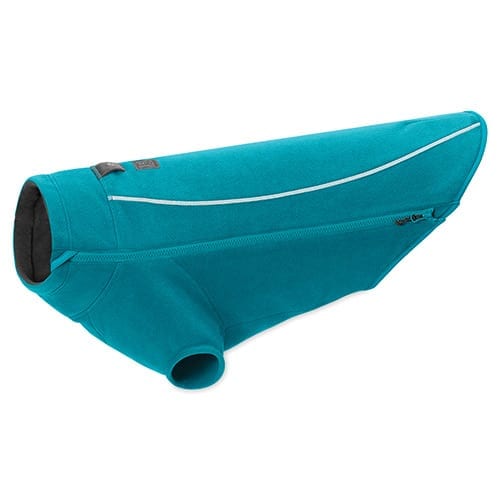 Meet the Ruffwear Cloud Chaser Jacket
Waterproof, windproof, breathable three-layer soft-shell upper fabric
Coated fabric on lower panel repels and sheds water, snow and dirt
Insulating interior maintains core body heat
Four-way stretch for comfortable, active fit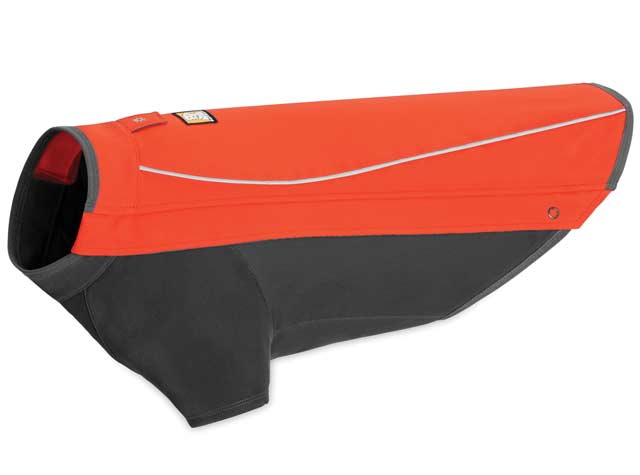 Got more Tripawd gear questions? Contact us today and let us know, we are here to help!