Did you know that many pet wound and skin care products sold in clear bottles can become ineffective over time? We didn't either, until we met the creators of MicrocynAH® Wound and Skin Care for animals.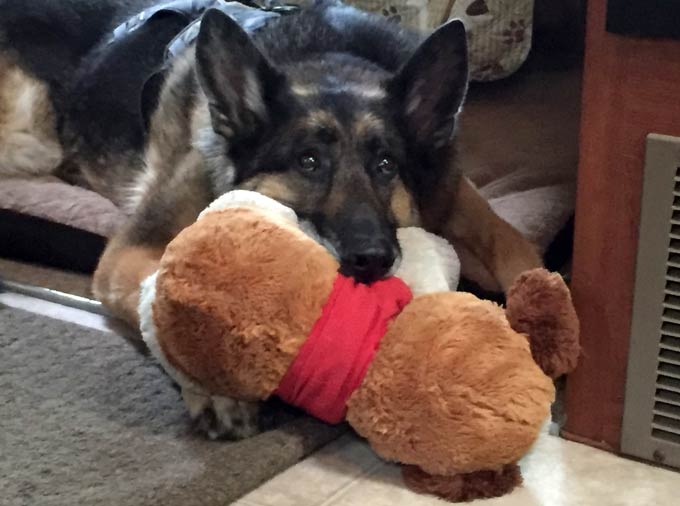 Tripawds Spokesdog Wyatt Ray gets bad hot spots sometimes. When the wound care spray we had always used stopped working, we didn't know why. Then we learned that many of the ingredients in wound care sprays for pets lose their effectiveness over time, especially if they are sold in a cleaer bottle. "Basically you're spraying water on him," said the MicrocynAH representative. We were stunned!
TIP: Beware of wound care products sold in translucent bottles, since their ingredients will degrade quickly when exposed to light.
Of course the rep wanted us to try MicrocynAH, so he gave us a bottle. And we're pleased to say that over the last few months, which are Wyatt's worst time of year to develop hot spots, the product as worked exactly as promised. His hot spots cleared up quickly and without the need to put him on antibiotics.
This blog post contains Amazon affiliate links; when you shop through them for anything at all, you help keep the Tripawds Community online. Thank you!
We think this product is something that every pet first aid kit needs, and we love that it's even safe to use after surgeries (but always let your vet know you want to use it).
Why MicrocynAH Wound and Skin Care Belongs in Your Pet First Aid Kit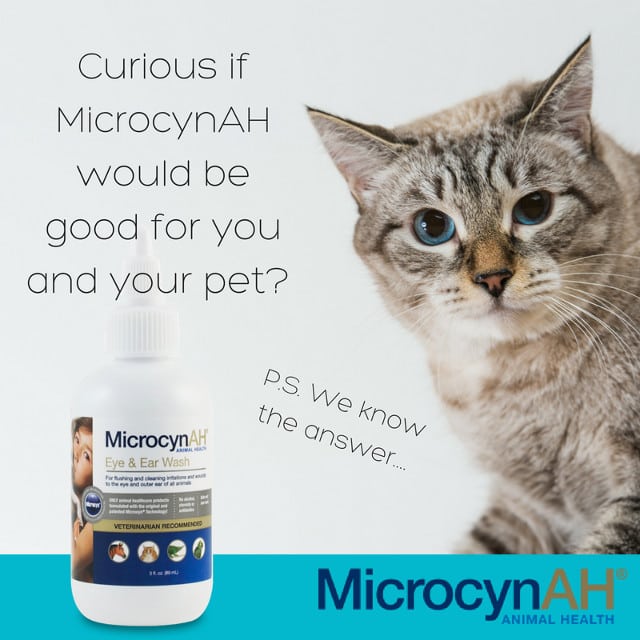 According to the company, this spray is different from other animal wound cleansers/dressings because of its safety profile and shelf stability. Unlike some existing brands of hypochlorous acid (HOCl) based animal wound care products, MicrocynAH has longer and more reliable shelf stability, meaning it doesn't expire as quickly as other products.
Safe for use on animals of all ages, species and skin types
Non-toxic, non-irritating and non-sensitizing
Contains no alcohol, steroids, antibiotics or tea tree oils
Veterinarian recommended and made in the USA
Recommended Reading
Post-Amputation Abscess Care Tips for Tripawds
Building a First Aid Kit for Adventures with your Dog(s)