Think your hiking buddy's days are over now that you joined the Tripawds community? Maybe not! If your small to medium-sized Tripawd wants to hit the trail the K9 Sport Sack could be the answer.
Use a Backpack to Carry Tripawds on Hikes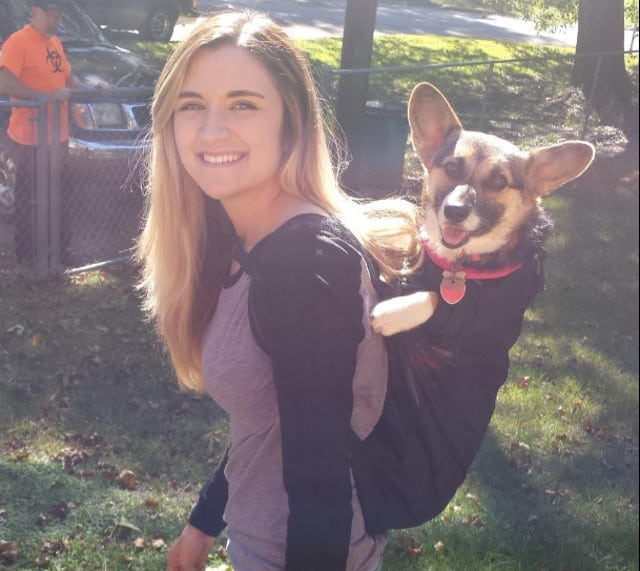 Tripawds member puljorl11 first mentioned the backpack dog carrier in the Tripawd Backpack Carrier discussion forum topic.
Our tripawd adoptee is a Golden mix weighing in at 38 lbs. I have been searching for the past 2 months for some kind of solution to carry him on our longer trekks once he gets tired. . .  Obviously for his size it's very hard to find a lightweight solution that we can take on obscure trails. Although I have yet to actually use the product, i wanted to bring it to the attention of the community
The K9 Sport Sack allows active packs to take their Tripawd along on long walks or hiking trips.
What makes it stand out above others is your dog rides on your back, not your chest. This is the original forward facing dog carrier backpack that doubles as a small to medium-sized dog airline friendly pet carrier. It's super safe for your pup, comfortable for you, built to last, and guaranteed to turn heads!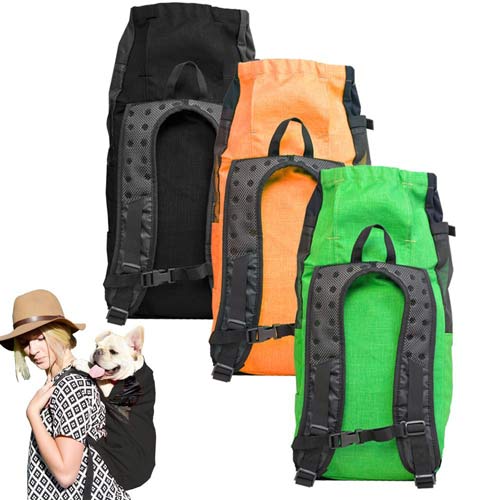 This rugged doggy back pack features side ventilation to keep your dog cool, adjustable straps, strong water-proof material, and bottom padding, providing extra comfort for you and your dog. The pack also has side pockets for a water bottle and treats.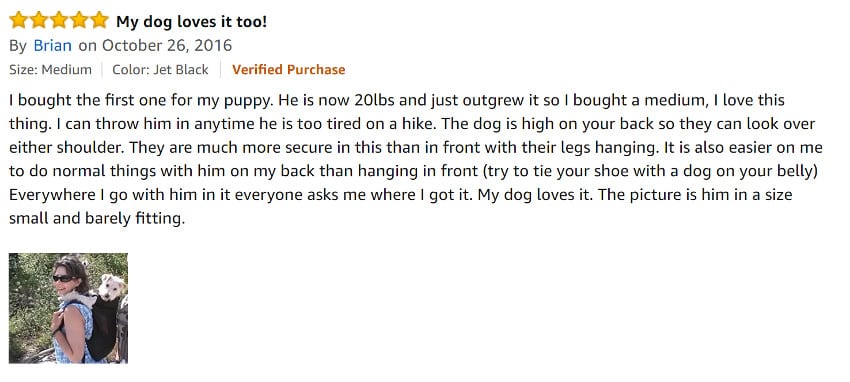 K9 Sport Sacks currently come in various sizes. Stay tuned for the launch of their upcoming extra large size and read more reviews on Amazon.
Recommended Reading
Buddy Goes on a Chariot Ride in his Tripawd Dog Stroller
Tripawd Dogs and Cats Go Places with Pet Strollers