The best way to help your Tripawd dog get strong might not be what you think it is. Rehab therapists tell us that the best way to ensure our three-legged dogs get stronger is to build core muscle strength. After your Tripawd is officially out of the amputation recovery stage, you can do this in simple ways such as:
Asking your dog to walk on sofa cushions. A FitPAWS Balance Pad can do the same thing too.
Taking short walks while your pup walks on uneven surfaces. Walking in sand is a good choice. Just don't overdo it, it's hard work! A couple of minutes is plenty.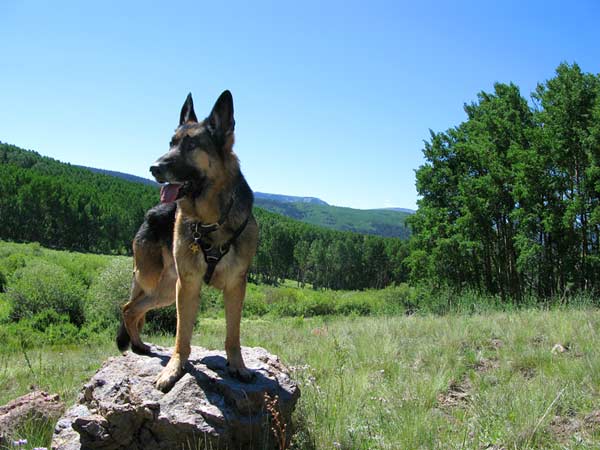 Core strength matters because strong abdominals are the key to preventing weaknesses that lead to injury. Dogs are just like people: both need strong abdominals to minimize the chance of injuries like back problems.
Try the CanineGym® K9 FITbone™ to Help Your Tripawd Dog Get Strong
Here's a fun little piece of equipment that gives your dog a workout without even really trying! We love this item because you can incorporate into everyday life. This is how Wyatt uses it while he eats:
The CanineGym® K9FITbone™ workout tool is an all-around great piece of equipment for anyone just getting started in DIY canine rehabilitation therapy. And now it comes in different colors to match your Tripawd-proofed home decor!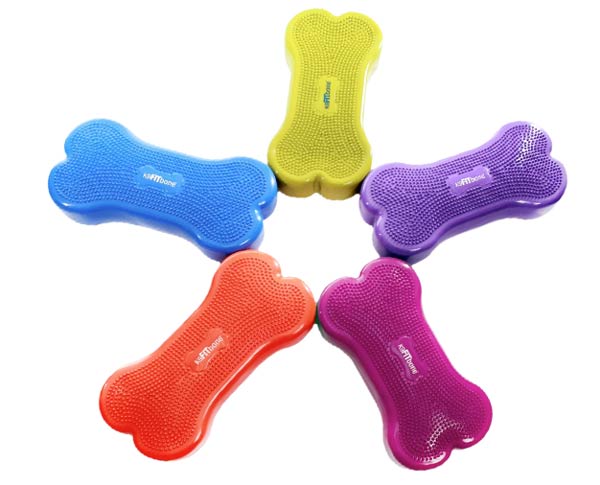 Here's what it can do for your Tripawd:
Build Core and Limb Strength
Improve Coordination
Better Joint Health
Creates a Stronger Bond
Reduce Behavior Challenges
Senior Strengthening
Puppy Confidence Building
The K9FITbone measures 23" x 10". It's compact enough to leave out in your home and not get in the way. It comes with a pump, and FitPAWS' CanineGym® Training Cards. These provide detailed exercise guidelines for targeted balance and strength training. You'll learn how to:
Use a treat to encourage the dog to put its back feet on the K9 FITBone
Practice holding the position for recommended duration.
and more!
Remember, always seek out the advice of a canine rehabilitation therapist before beginning any exercise program. And remember, the Tripawds Foundation will pay for your first rehab therapy visit!