When Tripawds Founder Spirit Jerry wore the first Web Master harness by Ruffwear, we knew this device was something special. The harness has improved greatly through the years and today Ruffwear's Web Master Plus is the best front leg Tripawd harness solution around.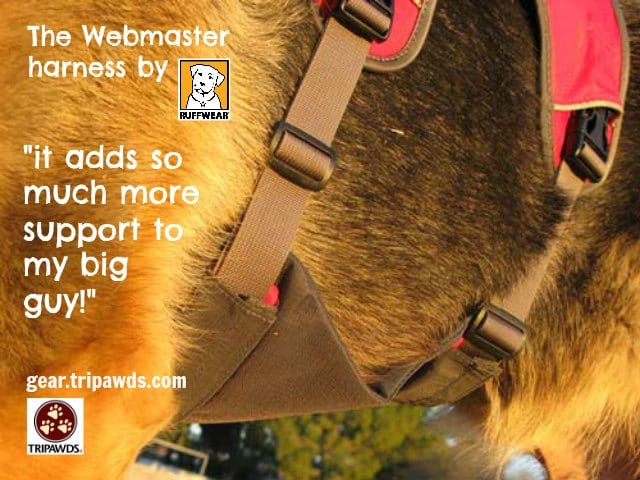 Patchy the Front Leg Tripawd Saint Loves His Web Master Harness
Patchy wrote to share how much the harness is helping him live an active life on three: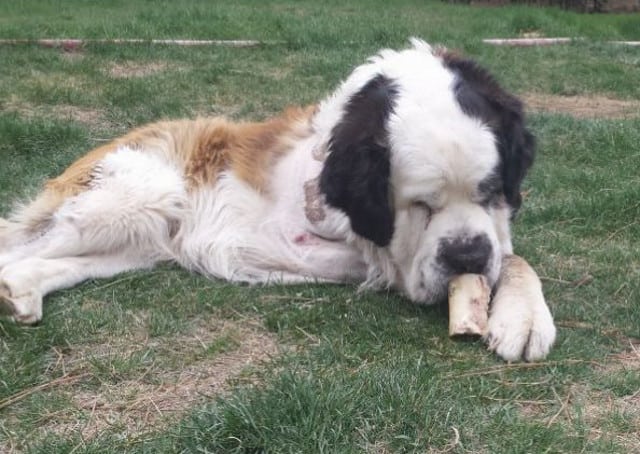 "Hi it is Summer/Patchy from Tripawds wanting to let you know what a great assistance harness this is for us!

So glad that we purchased the rough guard as it adds so much more support to my big guy!

Patchy is still being pretty stubborn as he wants to do everything on his own but as we use it more I am sure he will come to like the support we can give him when getting in and out of the Jeep, up on the bed etc!

Highly recommend the harness.

The only con about the harness is that Patchy is a big guy and the part that goes around his neck is a little snug. Maybe come up with an XXL for the giant breeds.

All in all though this is a great help!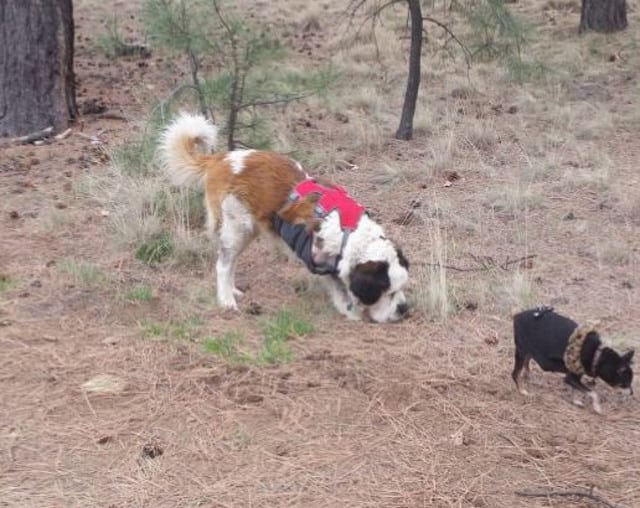 As of now, no canine gear companies make "Tripawd harnesses." The logistics of creating one for both front and rear-leg dogs of all sizes are too challenging, making a manufactured Tripawd harness financially impractical.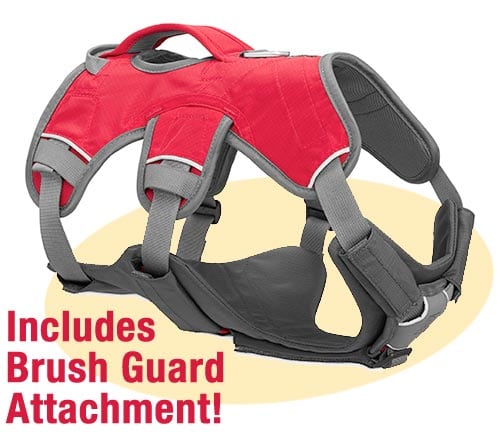 For now, the harnesses we carry in the Tripawds Gear Shop have pros and cons for front or rear leg Tripawd dogs. Overall though, they are the best, most durable and functional ones that we've tested. If you can recommend any others we haven't tried, let us know!
More About the Best Harnesses for Tripawd Dogs
What a Tripawd Harness Will (and Won't) Do
Custom Harness Gets Tripawd Scarlet Into the World Again
The Best Small Dog Harness That Helps Tripawds Too!
Ruffwear Doubleback Harness Mod for Rear Leg Tripawd Dogs
Eva Loves Her Tripawd Convert Harness