Does your dog have an elbow hygroma or other wound that's having trouble healing? If so, ask your vet about Silver Sulfadiazine Cream.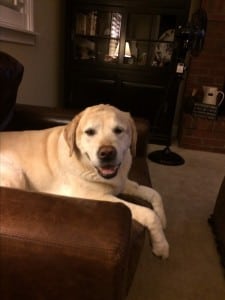 We heard about this vet-recommended cream from JoJo's mom. JoJo has an elbow tumor caused by histiocytic sarcoma. He is receiving radiation therapy on the tumor and the area has had trouble healing.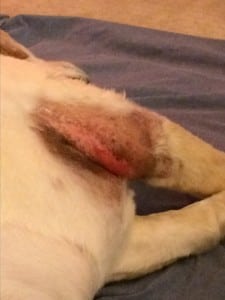 JoJo's vet prescribed "Silver" cream to help heal the wound area. If your dog has an elbow tumor, hygroma or other area on the body that's having difficulty healing, be sure to ask your vet about Silver Sulfadiazine Cream. Although JoJo's tumor didn't respond as well as his people hoped it would, it would likely do the trick for a typical pressure sore or elbow hygroma on a dog.

Silver Sulfadiazine 1% Cream is a topical antimicrobial used to prevent and treat bacterial or fungus infections including yeast infections. Often used in treatment of burns and sunburns in dogs, cats and horses. Without treatment, burns can easily become infected with dangerous bacteria or yeast, which can prevent them from healing and lead to serious infections. Silver Sulfadiazine Cream 1% offers protection against yeast infections and a broad range of bacterial strains, including common strains like E-coli and Staph. The cream also provides relief from itching, which is common during the healing process
**Note: This product requires a veterinarian's prescription to purchase.
Benefits:
can be used on cats, dogs and horses
provides relief from itching during the healing process
prevents infection and decreases healing time
Ask your vet for a prescription then Shop for Silver Sulfadiazine Cream at Amazon
Recommended Reading
Options for Treating a Dog's Elbow Hygroma
Elbow Protectors Eases Pressure Sore Problems
Try Kuranda Beds for Support and Comfort