We often get asked, "Can my dog wear a harness after amputation surgery?"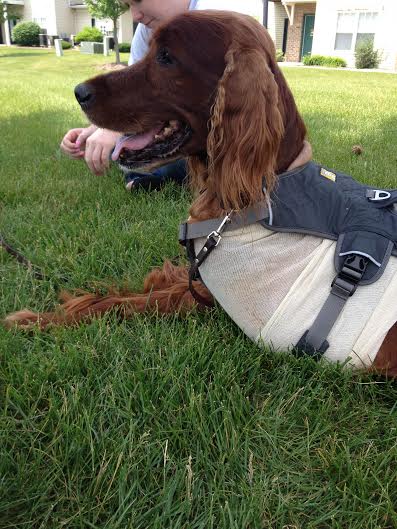 The answer to that is, it depends on which harness you buy, and whether your dog is losing a front or rear leg.
The Get-a-Grip and Pet Support Suit Harnesses
If you're considering the AST Get-a-Grip Harness or Custom Pet Support Suit, these rugged harnesses are made especially for post-surgery dogs. The unique wrap-around design shouldn't interfere with amputation stitches in the front or rear, but it's always good to check with your vet first.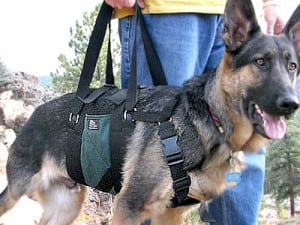 The Webmaster and Convert Harnesses
Although we recommend not using the Ruffwear Webmaster Harness or EzyDog Convert Harness until the surgery has completely healed and stitches or staples are removed, some dogs like Wyatt (pictured in the first photo) can wear them over a body stocking.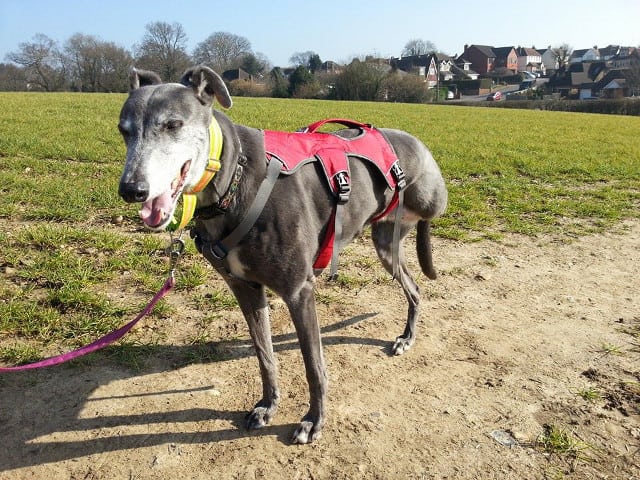 We have heard of no specific cases where any harness has hampered healing, but we believe direct pressure from the straps might irritate the wound. This may not be the case with rear-leg amputees, whose stitches are usually beyond the harness straps. However please consult your veterinarian with any concerns.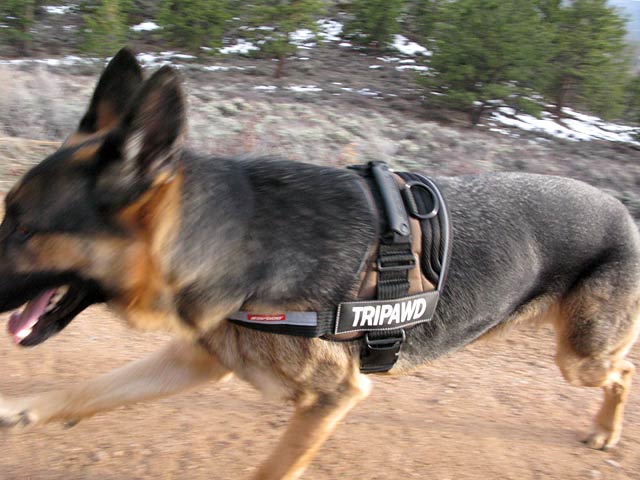 If you find the harness irritates your dog's incision or don't want to risk it, try using a soft towel slung under the belly if additional post-op mobility support is required. A reusable canvas shopping bag slit down the sides also makes a handy temporary sling.