Elbow pressure sores are a common occurrence in Tripawds. Until recently the options for treating "hygromas" as they're properly called, were quite limited. This Tripawds Gear blog post shares some ideas.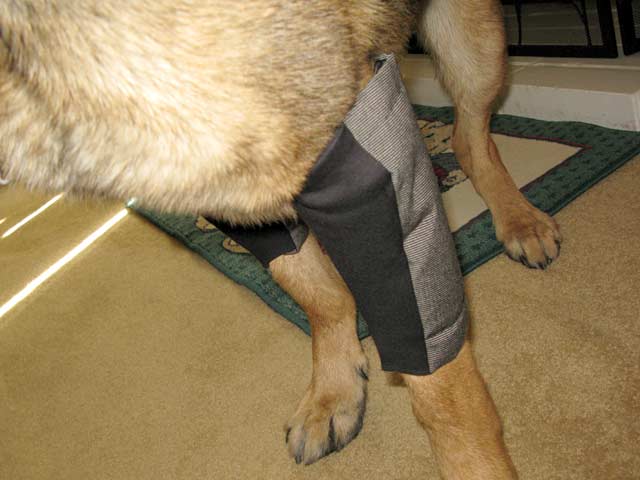 Thankfully a few ingenious pawrents are coming up with better ways to heal these painful sores.
The latest one we've discovered is called the Canine Elbow Protective Sleeve by Canine Angels.
Hygroma Challenges
Pressure sores look like calluses but they can be much more problematic to treat. These dark, scaly areas that can grow to the size of a golfball occur when a dog's front elbow makes repeated, abrupt contact with hard floors and concrete.
Rear-leg Tripawds can also develop hygromas on the lower half of their hock, if the leg is weak and constantly dips down to make ground contact.
Treating hygromas begins with covering all of your dog's favorite hang-outs with carpet and rugs. However that's not always practical, and sometimes hygromas continue to grow, develop more infectious fluid inside and eventually cause infection throughout the body if not treated.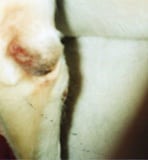 The problem with treating hygromas is that the elbow needs to be well-protected in order to heal. Protecting a dog's elbow or lower hock is a challenge. While crafty people have developed do-it-yourself elbow protectors, a few manufacturers make it easy to protect hygromas with just the click of a mouse.
Canine Angels to the Rescue
Made in Michigan by pet parent Mary Strauss, the Canine Elbow Protective Sleeve by Canine Angels can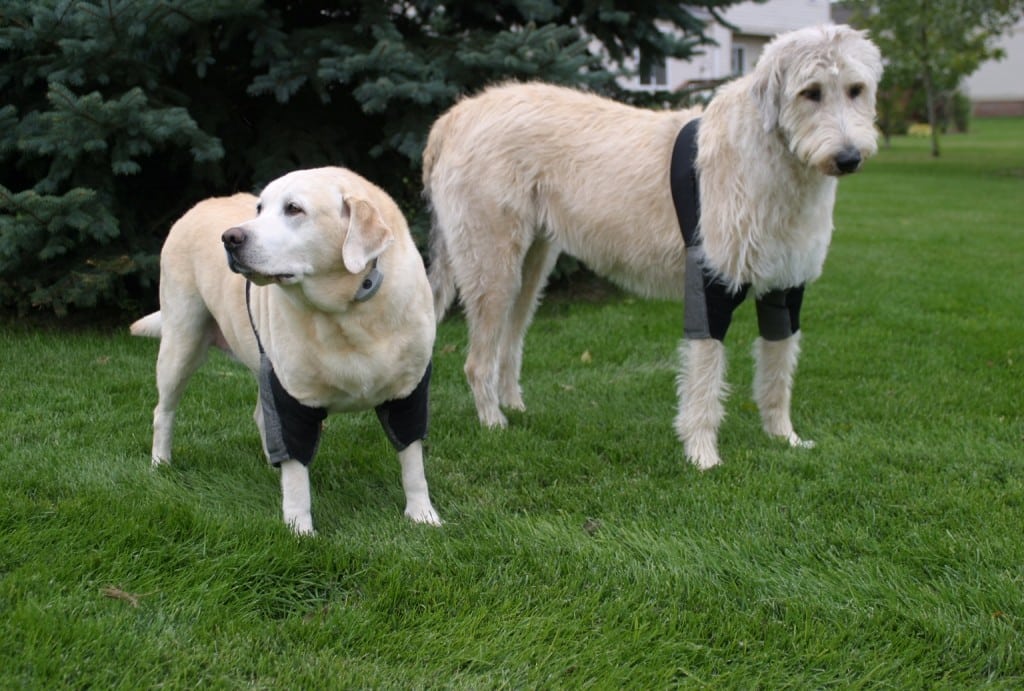 Provide comfort and protection for dog wounds, callus dermatitis, hygroma, soreness and bleeding.
Velcro straps are easily adjusted to the comfort of tour dog.
Slips on in seconds.
Machine Washable.
Protective elbow sleeves are durable and resistant to dirt or water damage.
Mary recently sent us a pair to try on Tripawds Spokesdog Wyatt Ray, a rear-leg amputee who has a slowly developing hygroma on both his rear hock and his front right elbow.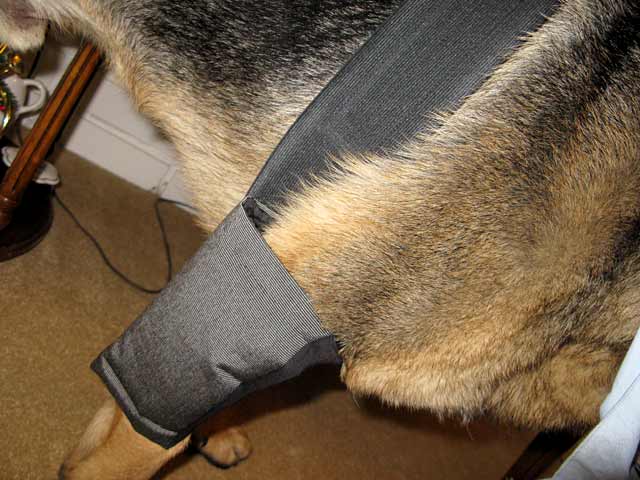 Wyatt is very good about allowing us to try new gear on him. He was a little hesitant when we presented this odd looking device to him, but gradually warmed up to it thanks to the help of treats.
At first we had them adjusted so tight that he couldn't walk!
But once we learned how to create a good fit, he accepted them. Now he wasn't thrilled but he also didn't panic either.
In time, we're certain that Wyatt will be comfortable in his sleeves. With Mary's enclosed helpful hints to introduce dogs to the sleeves I'm sure that he'll feel a little better about using them if his hygromas grow in size.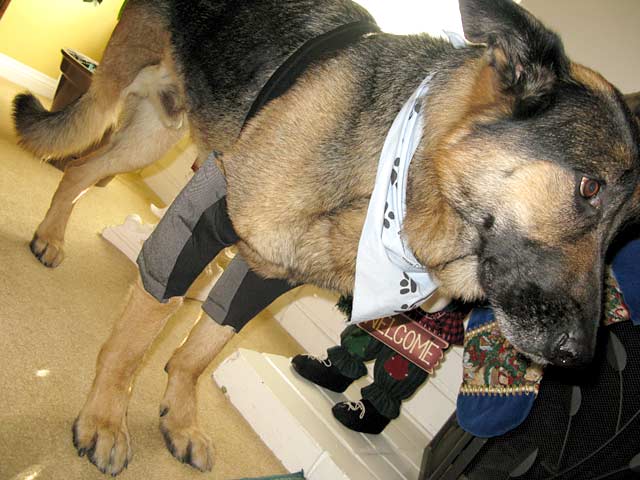 Some dogs require a slow introduction of a few minutes or even seconds each day. As Mary says, "It takes time for new puppies and older dogs to adjust to new things, especially when you are going to make them wear the object. Lots of praise and attention IS always NEEDED. Remember you are helping them, not hurting them."
If you'd like to try Mary's Canine Elbow Protective Sleeve,
visit the Canine Angels website today and let her know that
Tripawds sent you.