Tripawds work extra hard whether they're walking down the driveway or going on a 15 minute walk in the neighborhood. No matter where you go, don't leave home without the Water Rover Bowl and Bottle.
We discovered this handy dog walk device years ago and love how it lets us take along a large quantity of water.  Most portable bowl and bottles are made for smaller dogs, but this one will even quench the thirst of a German Shepherd like Spirit Jerry!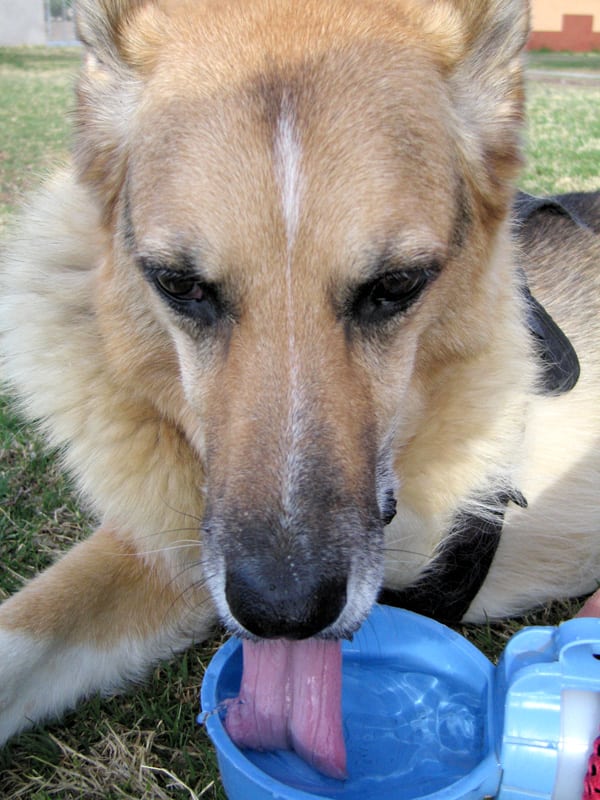 The Water Rover has a handy belt clip to let you carry it hands-free.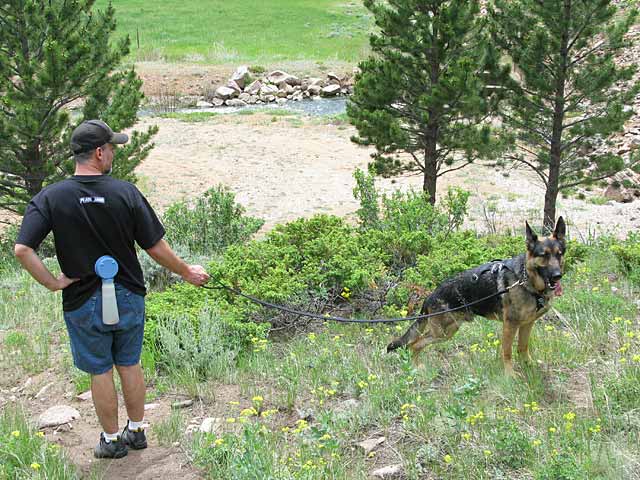 Never allow your Tripawd to go thirsty. Play it safe and order your Water Rover Bowl and Bottle today!
We especially like the Water Rover because you can drain any remaining water back into the bottle and not waste a drop! See for yourself in this demo video featuring Wyatt: