Here's your chance to get a free life vest for your tripawd from EzyDog! All you have to do is promise to provide a detailed product review for publication here in the Tripawds Gear blog.

It is clear that Wyatt won't be going near the water anytime soon, and we'd like to post a review of the EzyDog DFD life jacket for dogs before the swimming season is over. Tripawds is therefore offering one Large Red EzyDog life vest to someone who promises to use it on their dog and write a detailed, objective product review.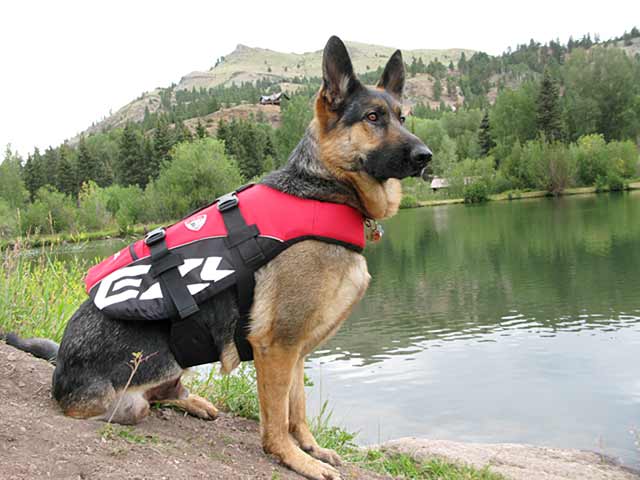 Please leave a comment below with all the following information to qualify for your chance to win:
Please include your name, your dog's name, city and state.
Your Dog's Girth and Length. Please see chart below to ensure your dog qualifies.
What kind of swimming experience does your dog have?
Is your dog a front or rear leg amputee?
Where will you swim your dog with the EzyDog life vest?

Wyatt will select a winner at his discretion and announce the lucky dawg here the week of September 12. Want to ensure you have a good chance of winning the life vest for your dog? Let us know what you will do to make your review in-depth and unique! Demonstration videos are strongly encouraged. Act now for your chance to win this $52.00 value while there's still plenty of time to get in lots of fun in the water!