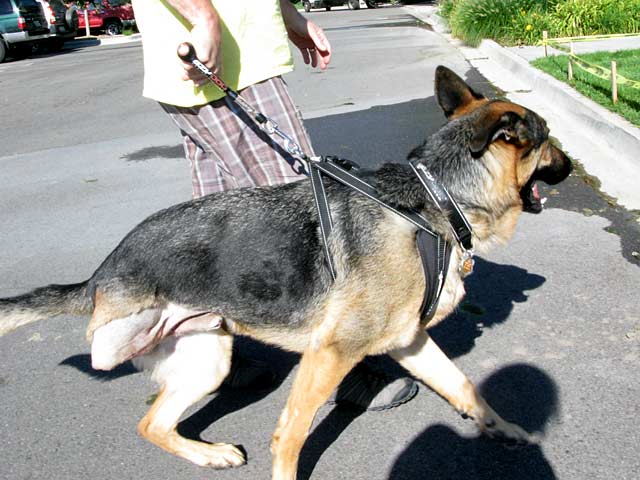 Did you know that Tripawds member jmhatch makes and sells all sorts of gear for active dogs? That's right, Hurley's dad sent Wyatt some of his EzyDog products to try out.
We used the EzyDog harness and shock-absorbing leash on Wyatt's visit to CSU, and it provided ample control on the slippery floors.
EzyDog Mission: To provide active dogs and their owners with accessories that are comfortable, durable and reliable in the most demanding situations.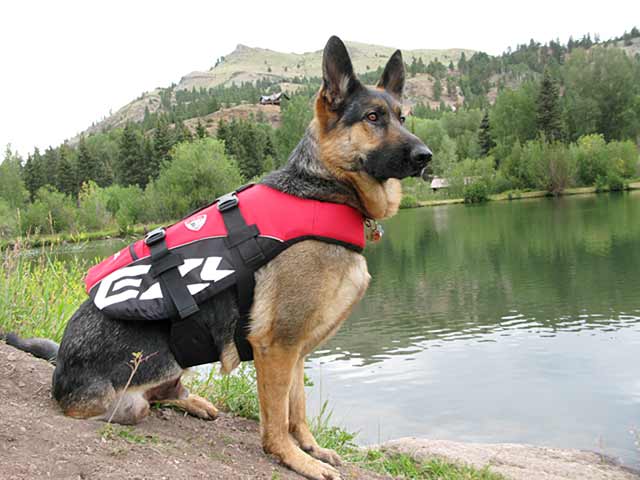 Stay tuned for more details about EzyDog products including their stylish flotation vest for dogs as we try to get Wyatt over his fear of water.
In the meantime download the EzyDog Catalog and check out this video of Hurley using his EzyDog life vest…
[vimeo]http://vimeo.com/26583542[/vimeo]