Celebrate the Dawg Days of Summer and save $10 when you buy a Ruff Wear Web Master Harness and a Big Eddy or Portage Float Coat!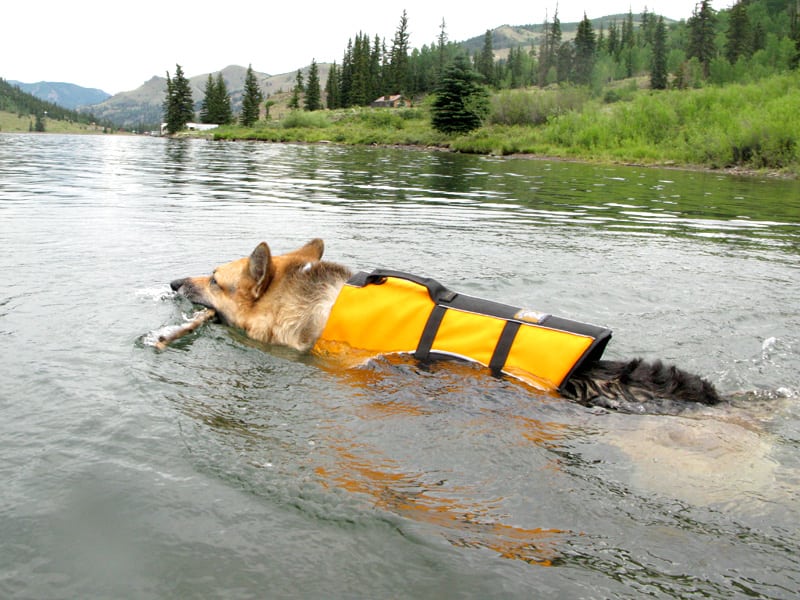 Yes, it's that time of year again! Time for swimming and splashin', getting out and enjoying the sunshine!
If you didn't already know, Tripawds can float and swim just like quadpawds. Even front leg amputees!
But they float so much better and last so much longer in water when wearing a Ruff Wear Big Eddy or Portage Float Coat. Learn what makes them the best dog life jackets on the market.
And while it's easy to assist your pup with a Web Master Harness in the water, the Big Eddy or Portage Float Coat will provide the floatation they need to enjoy the water even more.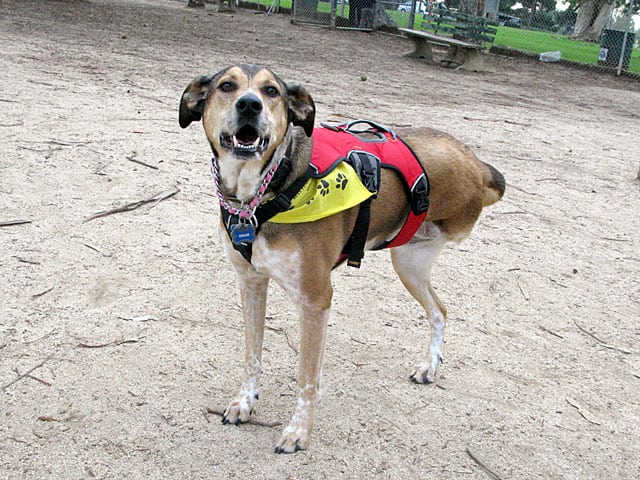 The Web Master Harness is the best all-purpose harness for three legged dogs. From helping your dog get in and out of cars to go swimming, to assisting your tripod on slippery floors, we think the Web Master Harness is a great tool to assist canine amputees.
How to Get your $10 Rebate:
This twice-as-nice rebate on both a Ruff Wear Web Master Harness and a Big Eddy or Portage Float Coat is a limited time offer, good until Labor Day (U.S.), Monday, September 5th.

Place your order for both items in our Tripawds Gear Shop. Orders must include at least one of each item.*
After we receive and process your order, we will credit $10 back to you via PayPal.
*NOTE: Return to Tripawds Shop and add second item to your cart before checking out at PayPal to qualify for rebate. Ten dollars will be deducted from any refund for returned products purchased using this promotion.
Save a little somethin' and buy now!
Please measure carefully. If a Float Coat or harness purchased under this special offer is returned (not exchanged), a restocking fee will be assessed. Thanks for your understanding.