Ever since our favorite veterinary blogger posted the Top Five Vet Recommended Home Healthcare Devices for Pets in her Fully Vetted blog, we've been meaning to pass along these "cool tools for pets and their miscellaneous healthcare needs".
Please see Dr. Khuly's original blog post for complete details and follow the links below for more information.
1. E-collars (cones), T-shirts, onesies & avoidance devices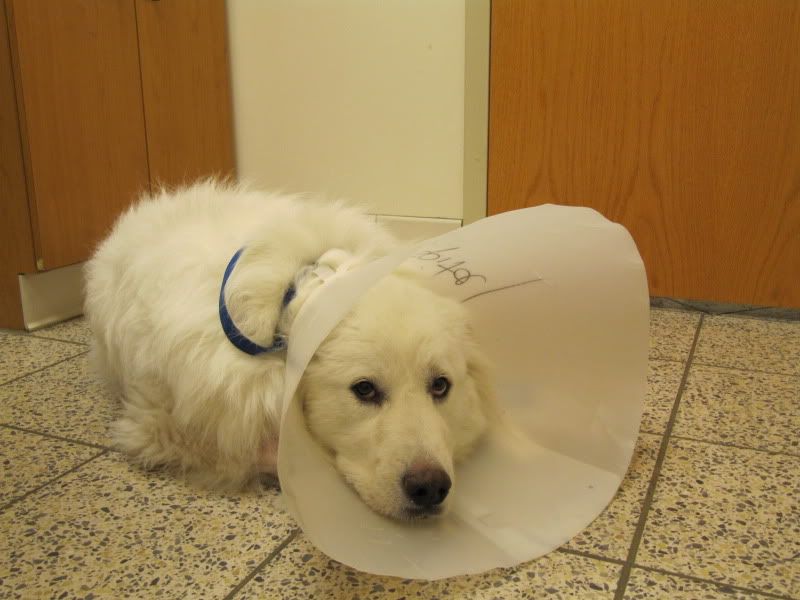 Help protect post-op incision sites with these recommended solutions to keep surgery wounds clean and safe.
Tripawds Gear Blog:
Fully Vetted Blog:
2. K-9 Carts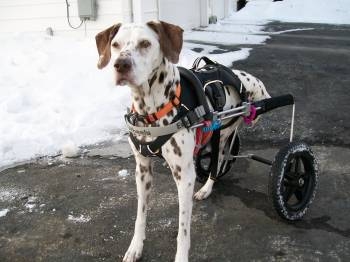 Many dogs can continue to enjoy a hoppy life with the help of a cart when mobility becomes a concern.
Tripawds Blogs:
Discussion Forums:
3. Booties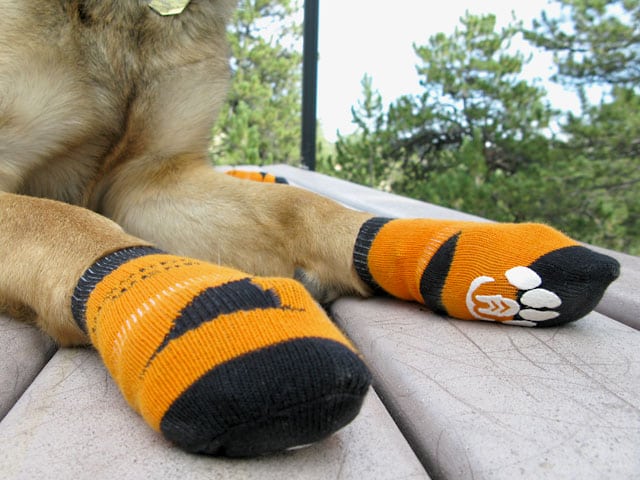 Dog boots and traction socka are especially hepful for keeping tripawds from slipping on hardwood floors.
Tripawds Gear Blog:
Discussion Forums:
4. Front-clip halters for dogs
Dr. Khuly recommends trying halter type leashes for canine tractability — without the pinch collar pain or head halter whiplash.
Discussion Forums:
5. The "Cane" for blind dogs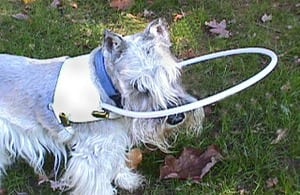 Products for blind dogs may seem like a tiny niche market, but don't tell Nova that! She doesn't need a cane, but those who do may benefit from this "White Cane for dogs" available only at AngelVest.com. Angel Vests are custom made and may require a wait if you want one.
Tripawds Blogs: