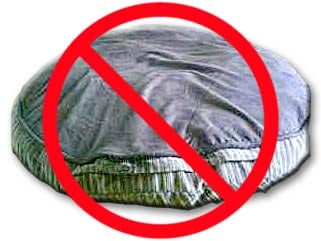 After writing numerous dog bed reviews here in the Tripawds Gear blog, we are proud to announce a new Beds page!
Click the "Beds" link in the navigation bar at the top of every Gear blog page to review a wide selection of the best recommended dog beds for post-amputation surgery recovery comfort.
Since dogs recovering from surgery, senior dogs, and those with hip/joint issues need low profile firm support, the Beds page includes a number of orthopedic dog beds recommended for maximum comfort. You will find a summary of features for each bed, with links to more information or complete product reviews. Links to purchase beds from a number of different sites are provided for your convenience.