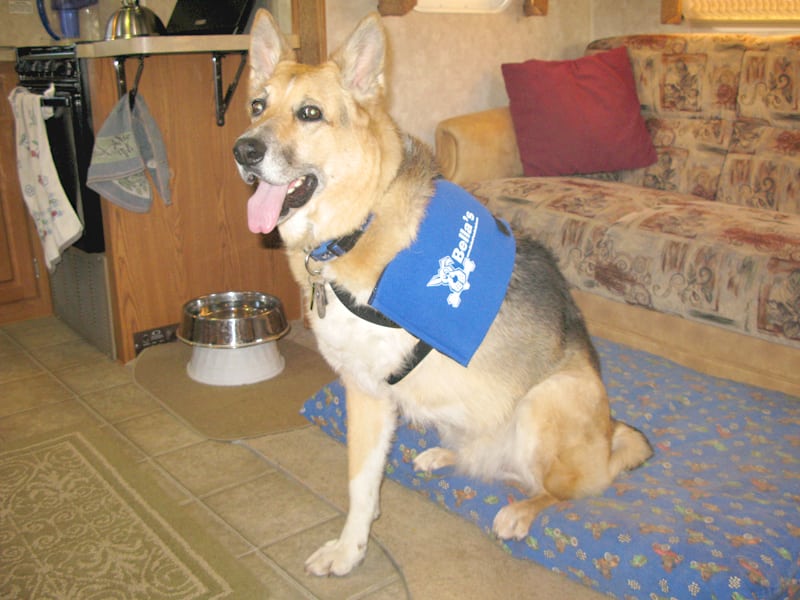 The Whole Dog Journal has selected the Bella's Hot/Cold Pain Relief Pack for dogs as one of their top Products That Rock – favorite dog gear of 2010.
Here is what WDJ had to say about this wonderful therapeutic product available at BellasPainRelief.com …
Bella's Pain Relief Pack

Heat and cold therapy are vital components of any physical therapy and pain relief program. This 8 x 11-inch gel pack can be frozen (stays flexible) or heated in a microwave (only use with protective cover) to deliver the type of temperature therapy your dog's PT or vet recommends. Elastic straps with Velcro fasteners on the washable cover help keep the pack in place, wherever it needs to be on your dog's body.
Be sure to check out our original product review for Bella's Hot/Cold Pain Relief Pack and the demonstration video featuring Jerry. We believe this product helped relieve Jerry of pain both in his aging hips and from his partial ACL tear. It can be safely used as both a heating pad, or cold compress, and can aide in recovery after amputation to ease pain and reduce swelling.
Bella's Pain Relief Pack is no longer available. Please see:
PS: Read the Story of Bella and Hope to learn about the namesake for Bella's Pain Relief products – a three legged Great Dane – and her legacy, a three legged great Dane puppy. Both were born with deformed limbs.