Remember how we told you about the pawesome new Custom Tripawd Convert Harness? Well, even if you already own the original Convert harness, now you can to make it totally custom by ordering snazzy personalized harness badges, right here!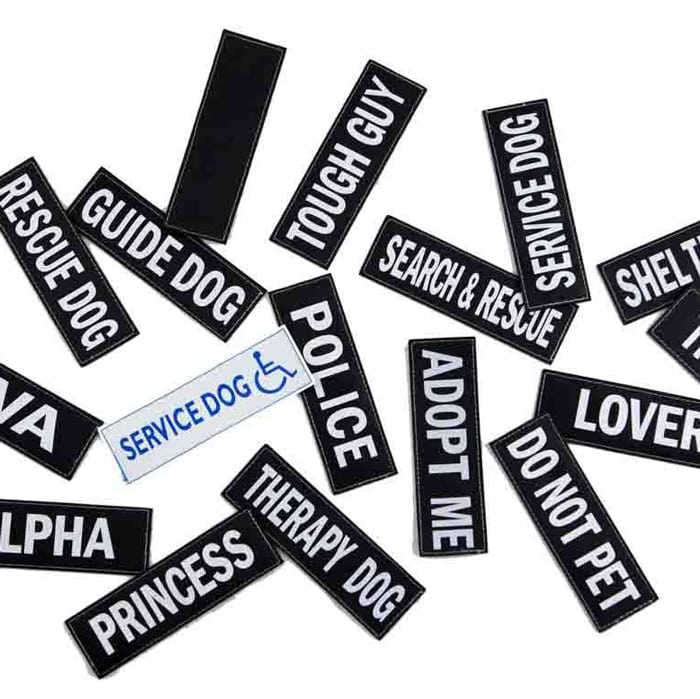 The EzyDog Convert Harness is Tripawd-approved and looks great on any dog. Perfect for the active pup who needs a casual walking harness, the Convert is a quick release, easy on and easy off piece of gear that works for most three-legged dogs. And now it's even better because you can personalize it!
IMPORTANT UPDATE about Front-leg amputee dogs: As of 2019, the Flagline Harness is now our best harness for front-leg amputee dogs. The Convert is still a great walking harness for many Tripawds, but no harness is 100% perfect on an amputee. Many have a tendency to rotate because there is no second front leg to keep it in place. Proper sizing and fitting is important with any harness but especially the Convert. Always measure carefully before ordering. Contact us with any questions.
If you're a fan of the Convert harness because you already bought one, now you can show off your dog's personality by adding custom Tripawd Convert Harness Badges! Just $19.00 for a set of two matching badges with your custom message includes shipping to domestic U.S. addresses.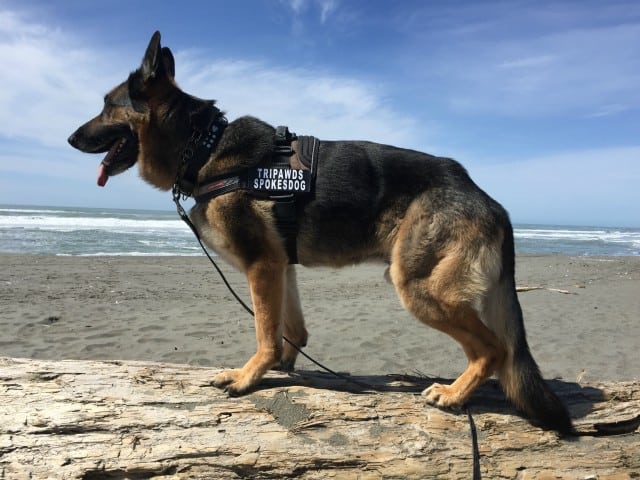 Order Your Tripawd Convert Harness Custom Badges. Just $19.00 with shipping.
Choose badge color background in black, red, pink hearts, or purple hearts. Keep in mind printed colors may vary slightly due to individual monitor settings.
Badges can have a maximum of 20 characters on each badge, including spaces.
The badge lettering is printed in all white, capital letters. The text and spacing will appear exactly how it is entered when added to cart. The same text will appear on both badges.
Please do not use trademarked or inappropriate text. (Use of Tripawd® is allowed!)
Once we have your order, allow an extra 3-5 days for processing, plus US postal service delivery time.
Remember, this price is only for the custom badges and does not include the harness itself.
Options and Pricing
When you purchase from Tripawds, your cost includes free shipping! Prices include one pair of "Tripawd" side patches and ground shipping within the U.S. Order custom side patches to personalize your harness.
Your cost includes shipping to anywhere in the continental U.S. via ground delivery (5-7 business days). Texas residents pay applicable sales tax. ONLY AVAILABLE TO U.S. CUSTOMERS. Find international dealers here.
$20.00 – $89.00Select & Buy