We received this unsolicited product review for a comfortable dog bed. Contact Tripawds today if you have a favorite product you think readers will find helpful.
Hi Jerry,
I hope this email finds you well!
Our dog recently had her front leg amputated and we've been referencing Tripawds.com for recommendations and support.  It's been such a wonderful resource for us…so thank you!
When we first brought Maya home from surgery she was struggling to get comfortable…none of the beds or the floor were satisfying for her. We had someone recommend the Bolster Dog Bed by Better World Pets and we are so thankful to have discovered it!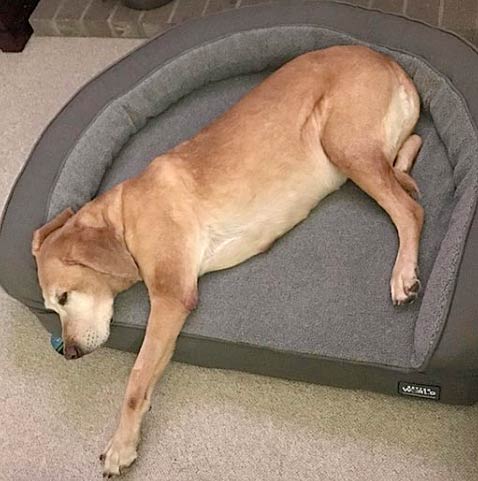 She's loving the bed and is finally able to rest comfortably!  Anyway, I wanted to share this with you cause it might be something you want to share with other folks in my situation.
I've attached a picture of how our sweet girl enjoyed the bed when it arrived.
Thanks again!
Take care,
~Jenn