If your cat or dog is losing a leg (or is already a Tripawd), a few accommodations around the home can improve their quality of life. One little modification is lifting their water and food bowls off the ground. Whether you plan on buying a raised pet food feeding station or making one of your own, please check out these tips to measure raised pet food bowls for dogs and cats.
How Elevated Feeders Help Tripawds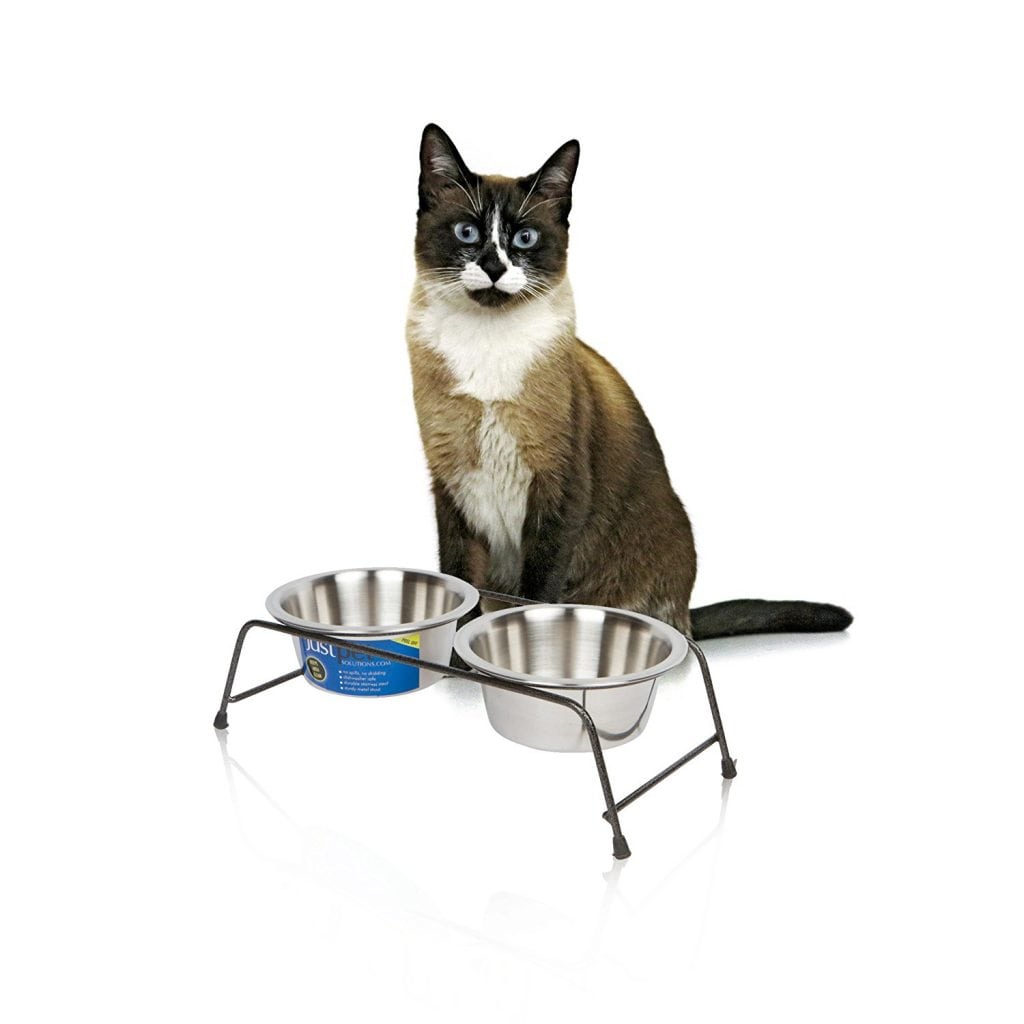 A missing limb on a pet throws off their entire stance. The third leg moves to the center to compensate and keep the animal balanced, hence the nickname "Tripawd." Although they can eat off the floor just like their four-legged friends, elevated bowls make it easier. Lifting water and food bowls off the ground results in:
Better posture
Traction and stability
Less strain on neck
Less weight on forelimb(s)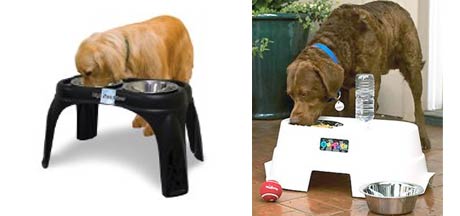 How high should the bowls be for dogs?
To determine the proper height of an elevated feeding station for your dog, subtract 6″ from the withers. With your dog standing, measure up to the shoulder and subtract 6 inches.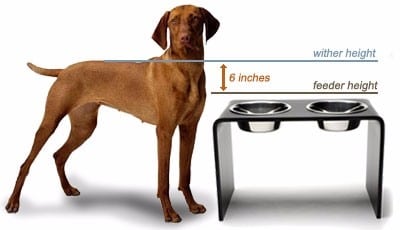 How high should the bowls be for cats?
When it comes to raised feeders, cats are a little different. They would rather eat crouched than standing up. According to the experts at Animal Wellness Magazine, "The ideal height for a raised feeder is the cat's knee height (approximately 4" to 6"); this eliminates the need to lift up the head while eating or drinking."
Related Reviews:

Raised Pet Food Bowl Recommendations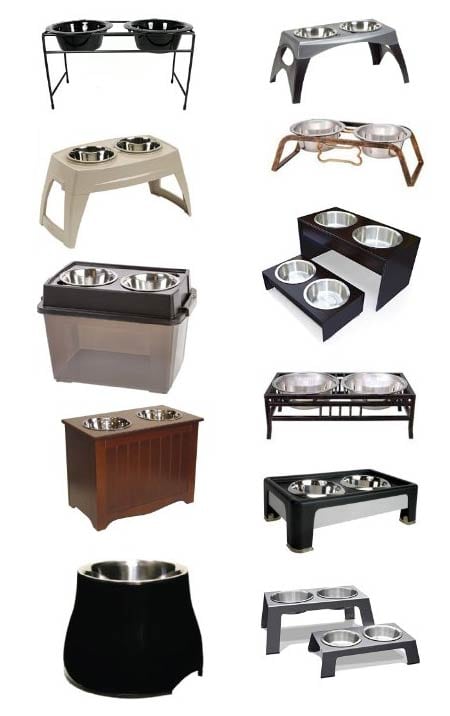 Compare prices and save when shopping Amazon to help support your Tripawds community!