PAWZ dog boots are essential gear for all Tripawd pet pawrents. Now, you can try them yourself by entering to win a free package! See below for details.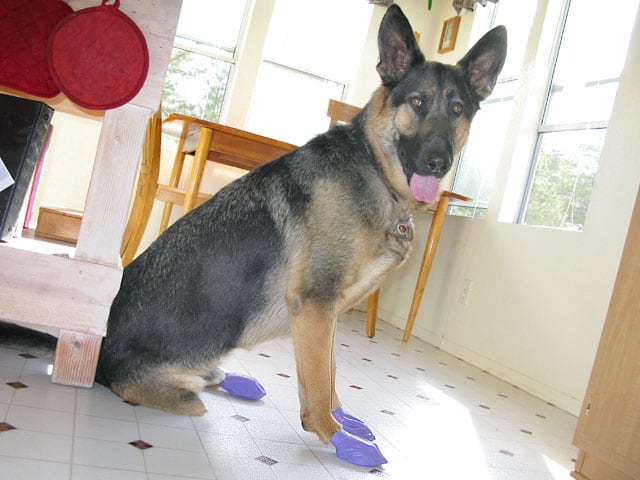 PAWZ for Tripawds
These natural rubber, durable dog boots are a simple way to ensure your three-legged hero will be safe when you encounter slippery floors, ice and snow, hot pavement — anytime you need extra traction safety.
PAWZ are an affordable way to test your dog's tolerance for wearing boots. Not all dogs will wear boots even after following these dog boots break-in suggestions. Since Pawz come 12 in a package and each boot may be worn many times, at less than $20 they're a cost-effective investment for your Tripawd's safety.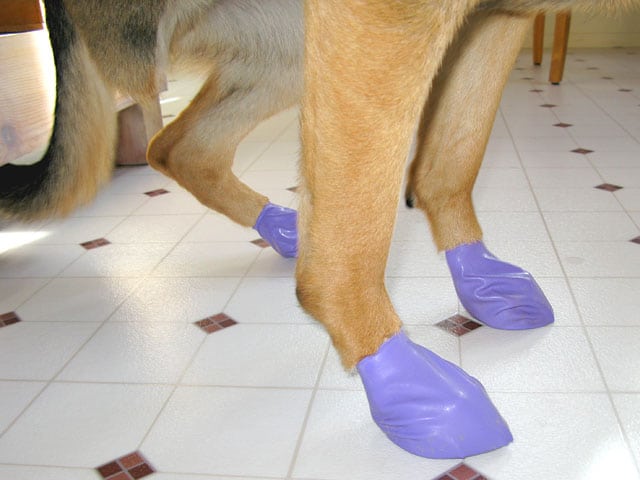 PAWZ Key Features
Goes on easily and fits securely without zippers or straps
Made of natural rubber, 100-percent biodegradable
Protection from ice, snow, salt, lawn chemicals and hot surfaces
Assists with traction control and allergies
Pawz come 12 in a package and each boot may be worn many times
Allows a dog's feet to feel the ground
(important for
proprioception
and balance).
Dog Feet Heal Faster with PAWZ
PAWZ boots also protect your dog's feet after surgery or while healing from a broken nail, cracked paw pads and other foot conditions.  Anyone who's ever had to soak a dog's foot in Epsom salts knows how challenging it is to keep the paw soaking. Sid's Mom came up with a great solution to the paw soaking challenge by using PAWZ boots. Here's how she does it: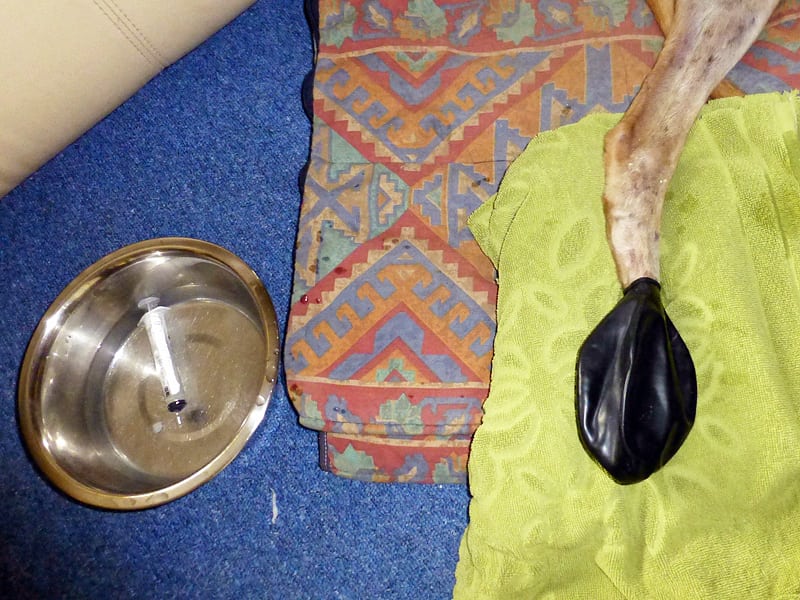 So we're soaking his foot in saline, and because the incision has dried out and cracked open a little, I'm drying it off well with careful use of a towel plus a hairdryer on cool for between his toes, and then putting Manuka honey on it.

And here's where I had my brainwave.  I'm using Pawz protective boots for when he goes outside, with a doggie slipper sock inside them for padding. I got the next size up for covering his bandage, but now they're a perfect size for soaking his foot.  I put the boot on the foot with a little pad of cotton wool inside, mix up a warm solution of saline and 'inject' it into the top of the boot using a 10ml syringe.  It takes about 4 or 5 squirts to half fill it with saline. Sid lays there as good as gold for ten minutes while it soaks, and I know that the pad has been kept quite wet for the whole time without trying to get his foot over a bowl.
Isn't this a great idea? Thanks to PAWZ, now there's no more wrasslin with your dog to get those paws in Epsom salt water!
How to Win a Package of PAWZ
Your Tripawd wants you to win a free pair of PAWZ. All you need to do is answer the following question in the comments section below. What great "feet" has your Tripawd done lately?
This contest has ended. Read on to save on PAWz!



All answers must be received by Friday April 4 at 12 midnight Pacific time. One winner will be selected at random and notified via email.
Order PAWZ Today!
Don't wait for our contest to end, order your package of PAWZ rubber dog boots today! Here's how to ensure a great fit.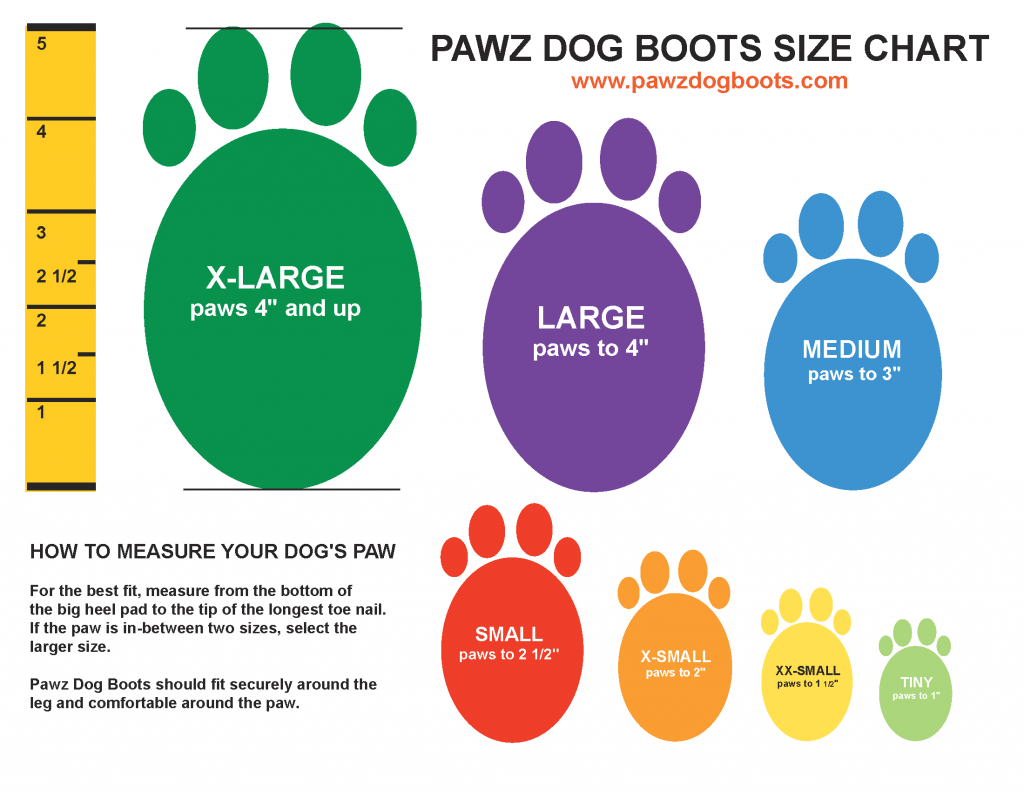 Measure your dogs paw from the back of the heel to the longest toenail. This measurement will correspond with one of the seven sizes available.
Also available from these pet retailers:
Thank you for participating! Head's up: Tripawds received a complimentary package of PAWZ in exchange for holding this contest, but we only showcase products that we know benefit our three-legged heroes.