As Tripawds in Wisconsin know, the dog days of summer are here! Fur's flying and coats are disappearing as the temperatures heat up. When the temperature hits 90, what's a furkid to do?
Introducing The Swamp Cooler by Ruffwear

The Ruffwear Swamp Cooler™ uses evaporative cooling fabric to keep dogs from overheating in the sun. Although wearing a jacket seems like the last thing you'd want to put on your dog during summer, this vest really helps keep hot temperatures from overheating your Tripawd.
Just soak it in cold water, wring it out and slip over your pup's head. The Swamp Cooler is lightweight, easy to put on and remove, and the buckles are a cinch to adjust and close for a tailored fit.
The Swamp Cooler is built with a special three-layer lightweight fabric that works by exchanging the dog's body heat with the coolness of the stored water in the coat. In addition, the light color of the fabric will reflect sunlight, and the inner layer stays cool next to your Tripawd's body.
NOTE: Wyatt is wearing the original Swamp Cooler in these photos. Product pictures show new color.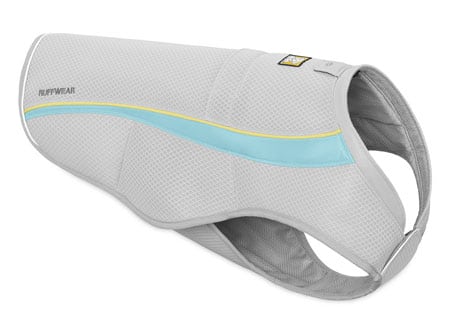 Product Review at a Glance
Wags
Keeps dogs cool in hot temperatures
Works fast and retains coolness well
High tech, rugged fabric repels dirt and abrasions
Designed for a tailored fit
Deep-chest fit works well for giant breed dogs
Stays in place even during exercise
Easy to put on and take off
Great for thick coats and dark dogs
Helps provide cooling comfort during amputation recovery
Machine washable
Whimpers
Small amount of water will be retained in the coat; don't allow your dog to lay on anything that can't get wet
Cannot be worn underneath a Web Master harness
Only one color available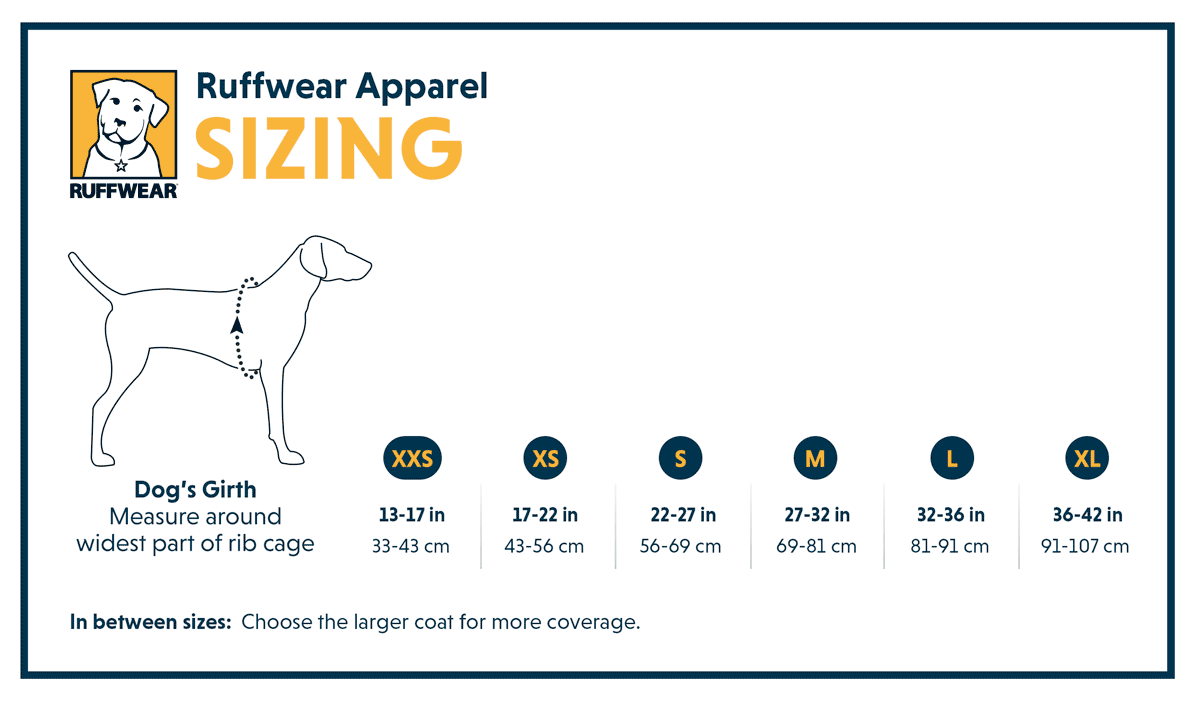 Ruffwear Swamp Cooler Product Review
Wyatt Beats the Heat with the Swamp Cooler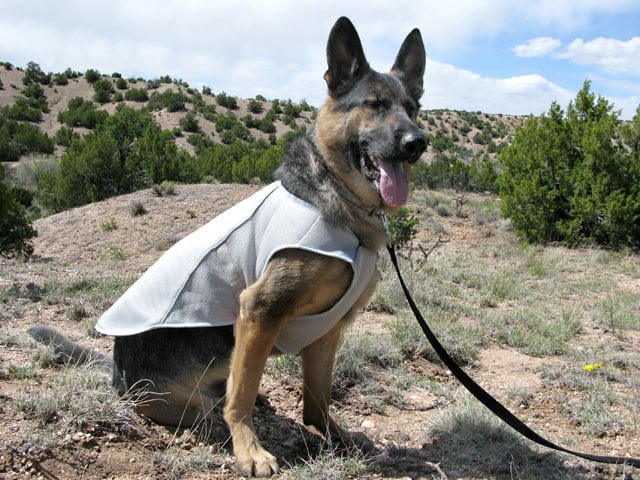 As a thick coated, dark fur dog, Tripawds Spokesdog Wyatt Ray hates the sun and heat, avoiding it whenever he can. With temperatures hitting the upper 80s in the Southwest, even the shortest walks take their toll on his stamina.
We were thrilled at the chance to test the Swamp Cooler on him, to see if it would give him just a little extra energy in the summer heat. Ruffwear graciously sent us a sample to review.
On a hot afternoon, we took Wyatt on a short walk. Once he slowed down, we stopped to drench the vest in icy cold water, then quickly slipped it over his head and fastened it into place. Wyatt didn't seem to mind wearing it, even though it was soaking wet.
We led Wyatt over to some shade and prepared to wait while he recuperated. Within minutes, his heavy panting had stopped and before we could say "chill!" he was re-energized and ready to go again!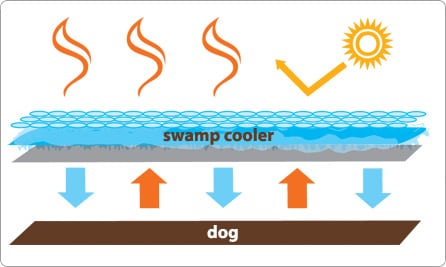 Evaporative cooling (like a real swamp cooler) exchanges your dog's heat with the coolness of the stored water keeping your dog comfortable during outdoor adventures in the dog days of summer.
The Swamp Cooler worked quickly and retained its coolness for over an hour. We were impressed! Depending on the ambient temperature and amount of sunlight exposure, we think it could work for longer periods of time. But even when the Swamp Cooler dries out, it will still reflect hot sunlight off your dog's back.
We have not tried this product on a front-leg Tripawd, but we see no reason why it would not work on these pups. The front of the Cooler is very tailored and should stay put. Front leggers out there, give it a shot and let us know what you think. If it doesn't work for you, we will gladly exchange or refund your money.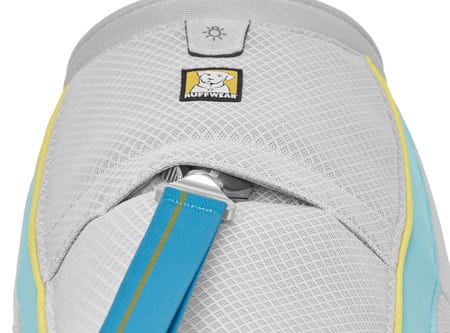 Product Care:
Secure all buckles
Machine wash separately
Cold water, gentle cycle, mild detergent
Hang dry, do not use clothes drier
Do not bleach, iron, or dry clean
No More Hot Dogs!
Others who have purchased the Swamp Cooler love this product too. On Ruffwear's website, all ten reviewers have given the Swamp Cooler the highest rating of five stars, saying:
"i went from a dubious buyer to a believer."

"he was running around like a normal day! The other dogs were looking at him like he was crazy or a super canine!"

"bomb proof construction"

"allows her to go longer distances than without it."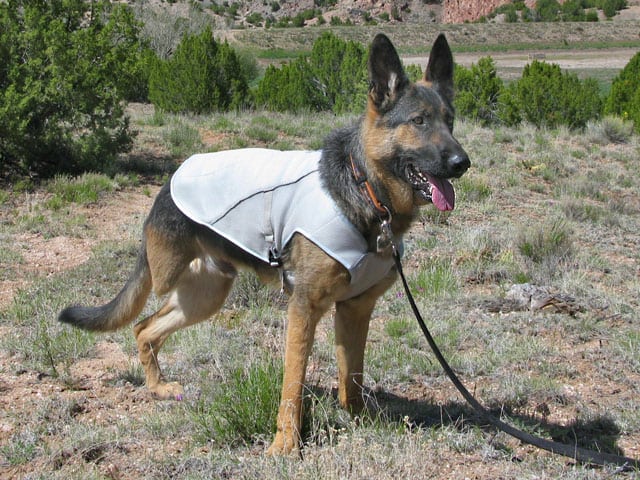 Ruffwear has done it again with another quality product that meets the needs of our three legged friends.
BONUS: Since Dogs in pain often seek out cool spots to to get comfortable, the Swamp Cooler can be used to help provide comfort during recovery!
We give the Swamp Cooler a hefty round of applawse!
We're pretty certain you'll agree that the Swamp Cooler can be a beneficial part of your Tripawd's summer survival kit Try it this summer and let us know what you think.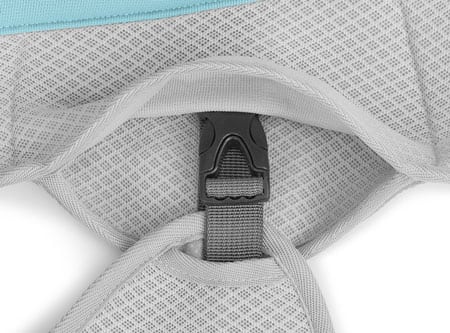 Please remember that the Swamp Cooler is not to be used as a safety measure when leaving your dog unattended in a warm environment. Never, ever leave your dog alone in a car or outdoors without supervision in summer heat.
NOTE: Wyatt is pictured wearing a previous style, the new and improved Swamp Cooler is available below.
RUFFWEAR SHIPPING POLICY: Physical United States shipping address required for all orders. No international orders and no P.O. Boxes or military addresses allowed.
Ruffwear Swamp Cooler: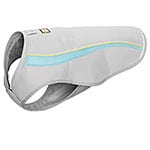 Help your dog beat the heat, and provide cool comfort during recovery with this innovative cooling vest.