Veterinary care technology grows exponentially each year. So why is it that the cone of shame is still the default accessory for amputation surgery recovery? We suspect it's because the cone is so inexpensive, but probably also because a pet recovery suits are just now making its way into vet clinics.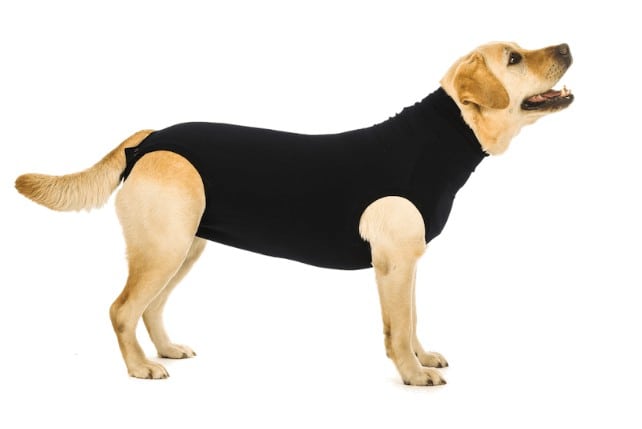 Meet the Cone of Shame Alternative
The Suitical Pet Recovery Suit is one of the most well-known cone alternatives. It came to our attention when Jack became a Tripawd and tried it out.
IT IS GREAT! I have loved it. It is very easy to put on and take off. And there is a snap area to bring the under side up for him going potty…I have only forgotten 2 times and had to wash it right away . . . all in all I highly recommend this suit for the fur babies!
Facts About The Suitical Pet Recovery Suit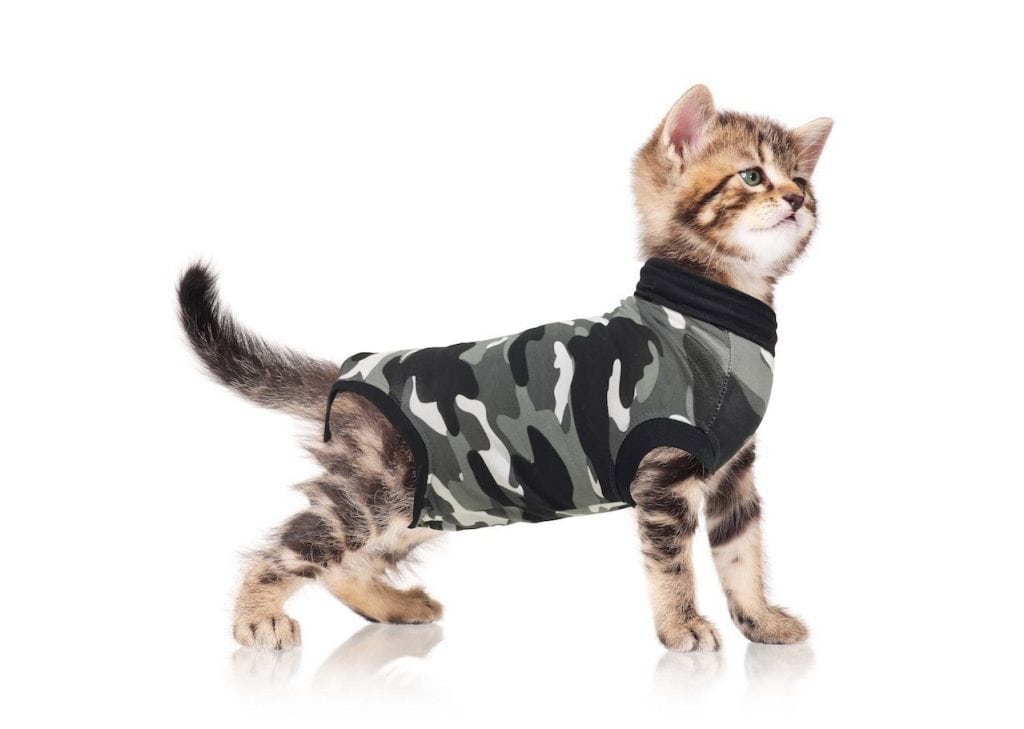 The full body Suitical Pet Recovery Suit for dogs and cats is an alternative to a cone and post-amputation bandage.
Pets are protected from themselves as well as from others.

Reduces the risk of blood or urine stains in your house.

Covers the incision for front (and possibly rear) amputee dogs and cats.

Protects wounds and sutures, helps to keep it dry.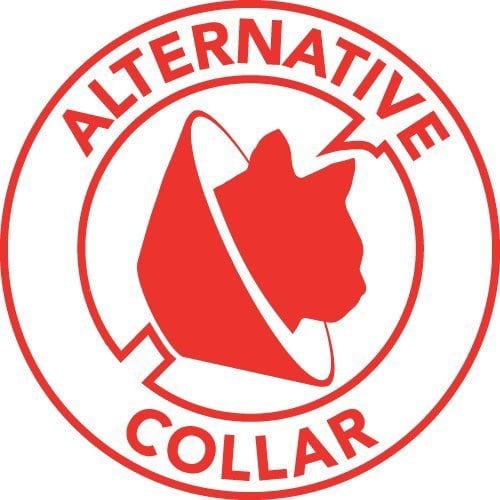 In most cases, Tripawd parents will need to modify the suit for amputee dogs and cats.
For front leg amputees: Sew up one front leg-hole
For rear leg amputees: Sew a simple patch over the rear leg hole with jersey or t-shirt material.
The geniuses who invented the Suitcal Pet Recovery Suit based the design on an animal's shape and anatomy. It has a snug fit and uses a breathable stretchy cotton/lycra fabric that allows freedom of movement without compromising strength or durability.
Allows pets to move freely in their environment
Pets can eat and drink as normal
Pets are protected from themselves as well as from others
Helps keep patients warm during and after surgery
Exclusive and patented design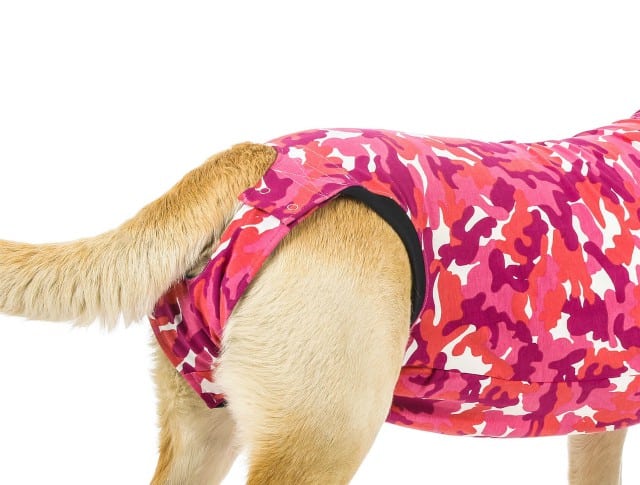 Rear fastening design
Perfectly snug fit
Four-way stretch fabric
Inner panel allows for inserted pad for incontinence or when in heat
Faster Recovery
Stress-free design enables faster healing
Design enables air to circulate around the body while keeping it dry
Potty Time is Easy Too
When walking your dog, only the rear end of the suit needs to be opened. Simply roll the bottom part of the suit inwards and towards the belly and secure with the hold-up strap.
If you try this cone of shame alternative, we would love to hear about your experience with it. Comment below or drop us a line!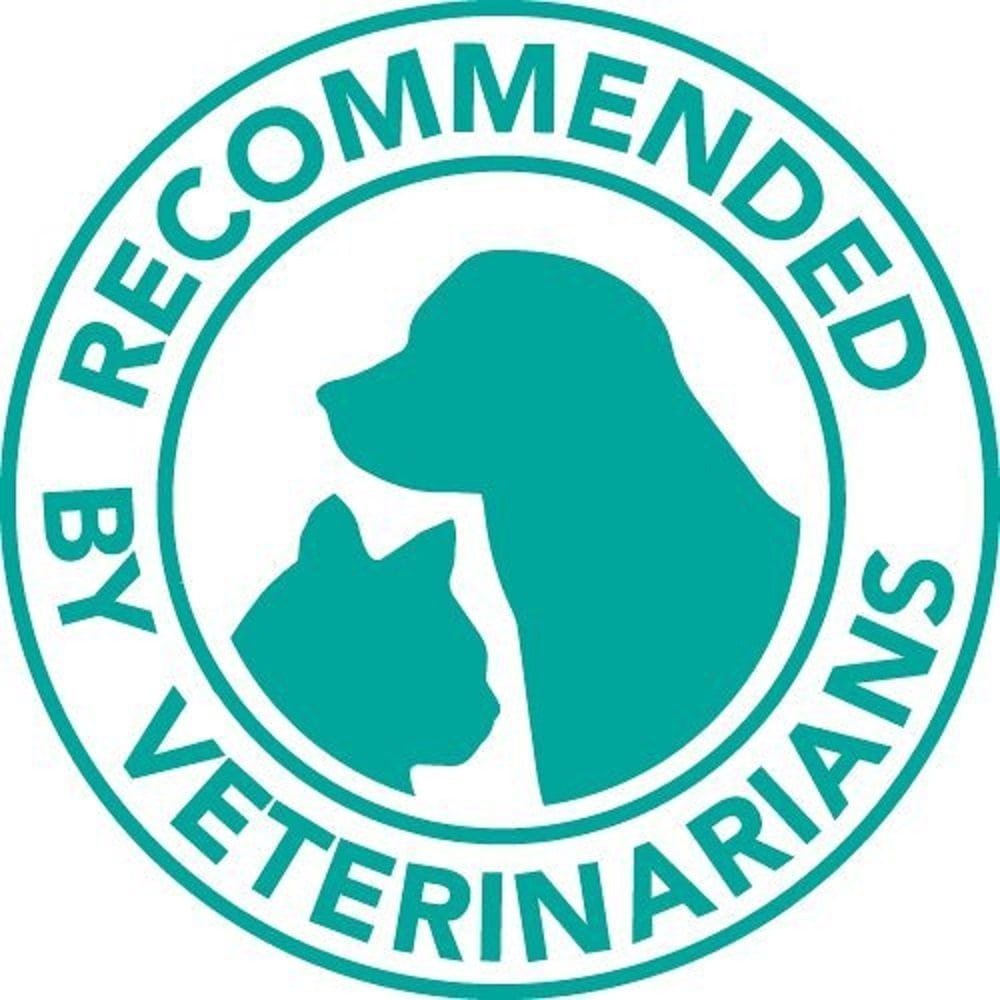 The links in this post are Amazon affiliate links. Shopping for any products via these links helps support the Tripawds Community. Thank you!)