Helping a three-legged dog stay strong for life doesn't mean taking long walks, it means good times with rehabilitation therapy games!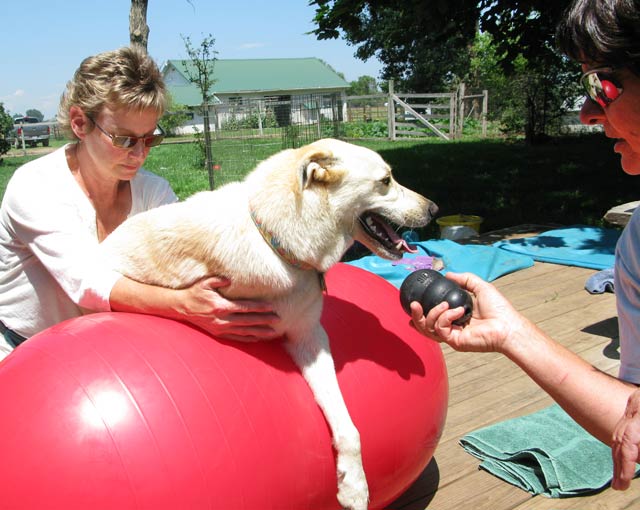 One of the best ways you can help your Tripawd stay fit is through weight-bearing exercises. The FitPaws Peanut is a fun way for Tripawds to get started.
Used by canine rehabilitation therapists all over the world, the FitPAWS Peanut is one way you can bring rehab therapy into your home — and make it fun too!
NOTE: Keep in mind that this tool is intended for advanced rehab work and core strength training. If your Tripawd just recovered from amputation surgery, first start with the FitPAWS Balance Pads and Balance Discs.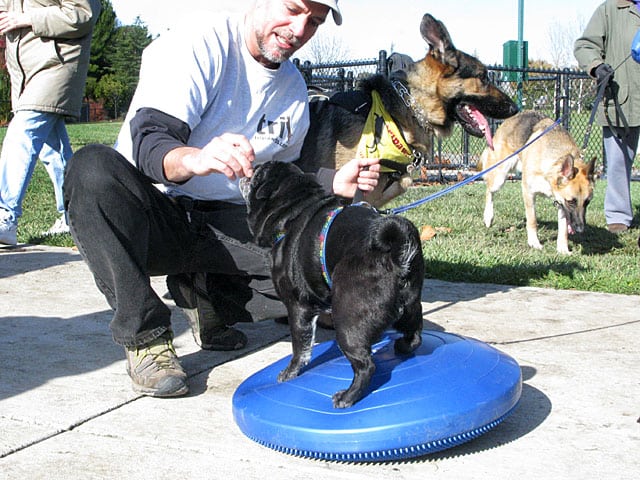 Should you decide to incorporate a Peanut into your Tripawd's home rehabilitation therapy games, here are instructions on How to Inflate The FitPAWS Peanut, and a short video.
Recommended Reading
Loving Life on Three Legs; Canine Fitness and Conditioning for Happy, Healthy Tripawds