Wooohoo! The number one harness for three legged dogs is back in stock and ready for your Tripawd adventures. And now, when you buy a Ruff Wear Web Master and a K9 Float Coat at the same time, you can enjoy a $12 rebate.
Get Ready for Adventure
It's summertime, which means you can get out and enjoy unforgettable adventures with your Tripawd. With a Ruff Wear Web Master and a K9 Float Coat, you're both ready for anything!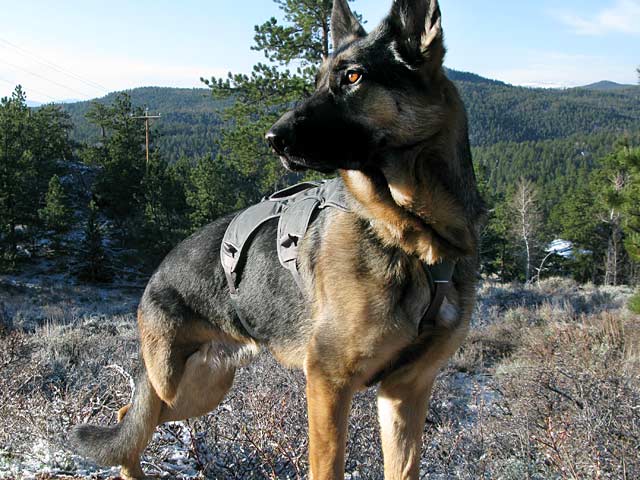 The Ruff Wear Web Master is our favorite all-purpose assistive harness for front OR rear-leg amputee dogs. From helping your dog get in and out of your vehicle, to enabling you to lend a hand when your dog's hopping across slippery floors, the strategically placed, continuous webbing wraps around your dog's body provides full support.
This durable, long-lasting harness allows unrestricted movement and comfortable breathing, and the streamlined design means straps won't dangle or get caught on objects.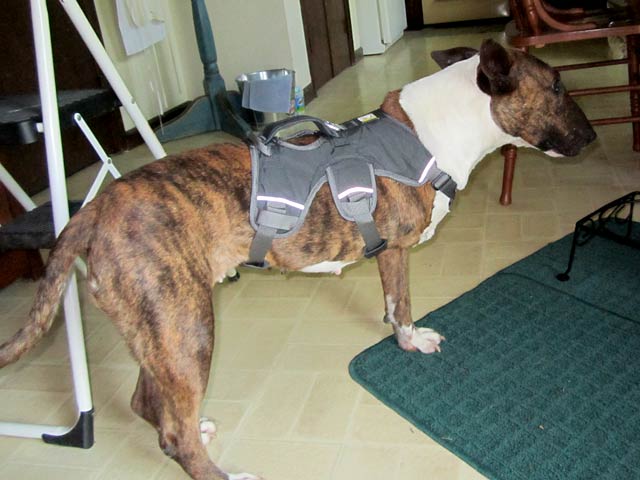 And when your Tripawd is ready to hit the water again, the Ruff Wear K9 Float Coat is our preferred life jacket for all dogs but especially for the three-legged variety. Why is it so special? Because it's the only dog floatation device with full under-belly padded floatation cells that will keep any Tripawd upright while swimming.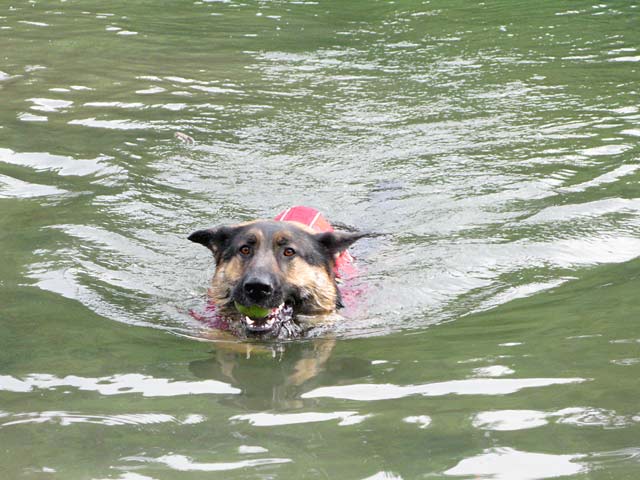 The K9 Float coat also provides a buoyant lift for your Tripawd once he has reached the point of exhaustion. While many dogs can swim, they can do it safer when wearing a K9 Float Coat.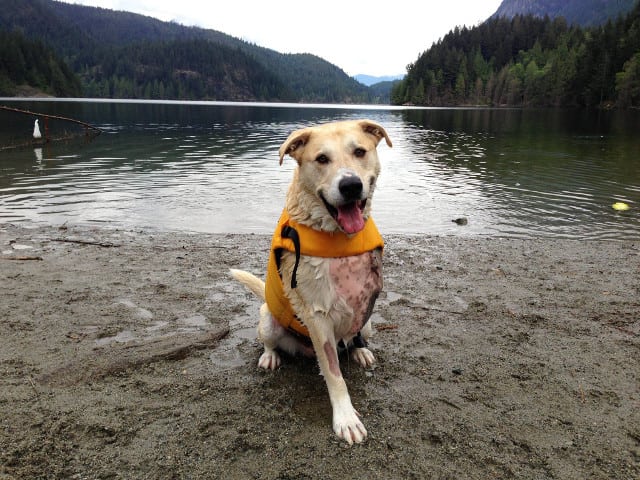 How to Get your $12 Rebate
Our end-of-summer rebate on both a Ruff Wear Web Master Harness and a K9 Float Coat is a limited time offer, good until August 31, 2012.

Place your order for both items in our Tripawds Gear Shop. Orders must include at least one of each item.*
After we receive and process your order, we will credit $12 back to you via PayPal.
*NOTE: You must return to Tripawds Shop and add second item to your cart before checking out at PayPal to qualify for rebate. Twelve dollars will be deducted from any refund for returned products purchased using this promotion.
Save a little somethin' and buy now!
Please measure carefully. If either product purchased under this special offer is returned (not exchanged), a restocking fee will be assessed. Thanks for your understanding.