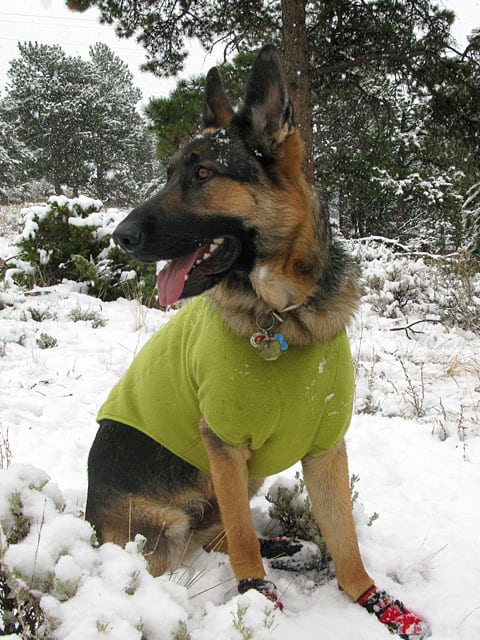 Before Wyatt hit the road to head south for the winter, he got to enjoy a good romp in the snow at Jerry's Acres. Running around in the freezing weather, Wyatt keeps cozy in his winter gear for dogs from Ruff Wear.
His Climate Changer dog sweater helps keep his body warm, while his Grip Trex Bark'n Boots help protect his paws.
As you can see in his latest snow day video below, their active fit doesn't slow him down a bit!
Best Ruff Wear Winter Gear for Dogs
For complete product reviews and detailed demonstration videos check out these posts about great Ruff Wear gear for the winter season: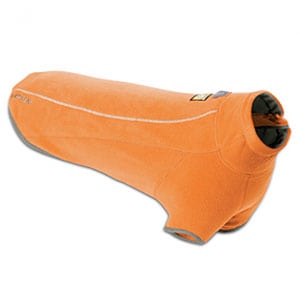 Get Ready for Winter with the Climate Changer
November 14th, 2009 • 3 Comments
Three legged dogs stay warm after amputation surgery with the Ruff Wear Climate Changer dog Jacket.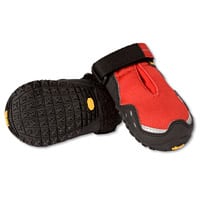 Tripawds Go Anywhere with Ruff Wear Bark'n Boots
January 15th, 2010 • 7 Comments
Ruff Wear anti-slip dog boots help three legged dogs gain traction on slippery floors and go anywhere safely with paw protection.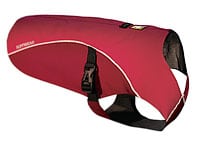 Cold Weather Protection for Tripawds
February 15th, 2010 • No Comments
Ruff Wear K-9 Overcoat keeps dogs warm and dry and provides protection in winter weather.